War in Ukraine: Vatican asks to maintain hope to rid the world of madness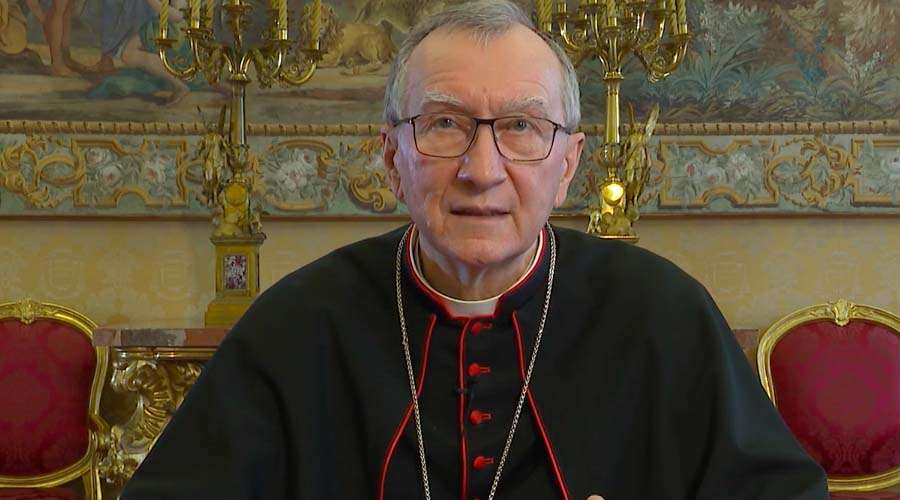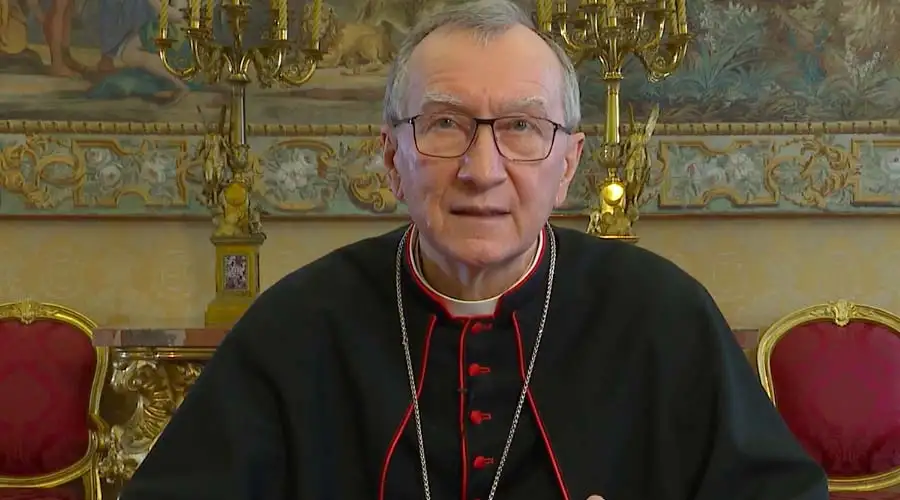 After the official decision of Russian President Vladimir Putin to invade Ukraine, the Vatican Secretary of State, Cardinal Pietro Parolin, called in a statement to maintain hope since "there is still time for goodwill".
Cardinal Pietro Parolin recalled Pope Francis' request to stay united in prayeran appeal that, according to the Vatican Secretary of State, "acquires a dramatic urgency".
Below is the full message from the Vatican Secretary of State:
"Faced with the current events of the crisis in Ukraine, the words that the Holy Father Francis spoke yesterday at the end of the General Audience stand out even more clearly and in a more heartfelt way. The Pope evoked "great pain", "anguish and concern" and invited all parties involved to "refrain from any action that causes even more suffering to the populations", "destabilizes peaceful coexistence" and "discredits international law". this appeal takes on a dramatic urgency after the start of Russian military operations on Ukrainian territory. The tragic scenarios that everyone feared are unfortunately coming true. But there is still time for goodwill, there is still room for negotiation, there is still room for the exercise of wisdom that prevents partisan interests from prevailing, protects the legitimate aspirations of all and frees the world from the madness and horrors of war. We believers do not lose hope in a glimpse of conscience on the part of those who have the destinies of the world in their hands. And we continue to pray and fast – we will do so next Ash Wednesday – for peace in Ukraine and in the whole world".
Situation in Ukraine
The war that the whole world feared so much became official in the early hours of Thursday, February 24, when Russian President Vladimir Putin announced a military operation in Ukraine. "I have made the decision for a military operation," Putin said in an unexpected televised message.
A few minutes later, missile explosions began to be heard on the outskirts of Kiev, the capital of Ukraine, where the explosions continued throughout the morning of Thursday, February 24. And also in Kharkov, 40 kilometers from the border with Russia, the second largest city in the country.
For his part, Ukraine's Foreign Minister, Dimitro Kuleba, assured that his country "will defend itself and win."
Likewise, the Ukrainian president, Volodímir Zelensky, declared martial law while Russia bombards the country and its troops advance in various parts of the territory, where more than 40 soldiers and a dozen Ukrainian civilians have lost their lives.
The president of the United States, Joe Biden, immediately denounced "the unjustified attack" that will cause "suffering and loss of human life". "The world will hold Russia to account."
In this line, Europe ensured that Russia will pay the consequences and called for this war to end in the name of "humanity". NATO leaders will meet by video conference to discuss actions to be taken following the invasion of Ukraine.