In Lent you can help feed the most needy in the world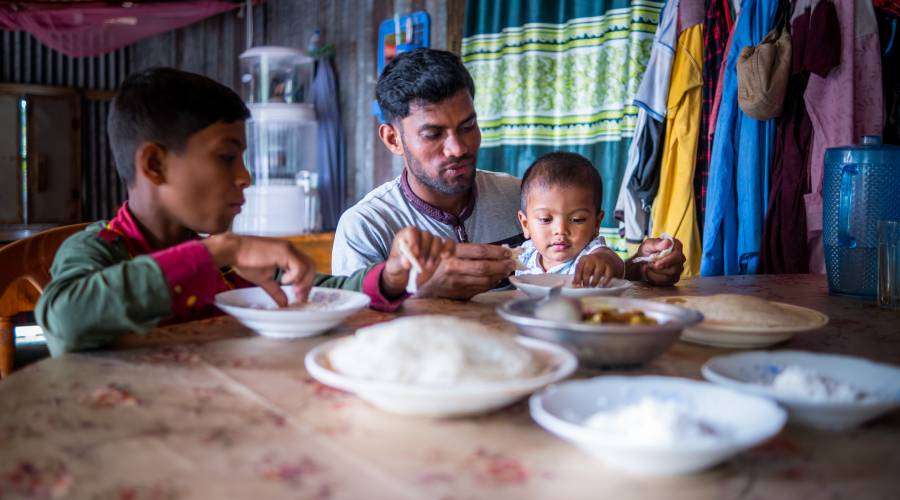 With the "Rice Bowl" program of Catholic Relief Services (CRS), an international humanitarian aid agency of the Catholic bishops of the United States, you can help alleviate hunger in various parts of the world during this Lent 2022.
CRS launches the Rice Bowl campaign each year in Lent, each time featuring stories from families from three different countries, in an effort to introduce donors to the people they support.
In 2022, the stories being shared are from families in Rwanda, Guatemala, and Bangladesh.
The campaign officially begins on Ash Wednesday, which in 2022 will be March 2. Donations are estimated to benefit nearly 3 million food rations.
Beth Martin, director of Mission and Mobilization Campaigns at CRS noted that "when Catholics participate in CRS Rice Bowl, they can reach out to other peoples across physical distances, as members of the same human family, and at the same time draw near to God."
Martin noted that "Lent is a time for Catholics to reflect on their personal relationship with God," and stressed that "this liturgical season gives us the opportunity to strengthen our connection with Him."
Therefore, he said, "we hope that CRS Rice Bowl will provide families with the tools to help each person experience and understand this holy time."
With "a little sacrifice during Lent," he noted, people "can be a part" of CRS's Rice Bowl campaign.
"When you donate to CRS Rice Bowl, you are sharing your life and abundance with our human family in need," he said.
On the Rice Bowl campaign website, CRS also makes materials available to Catholics to live Lent and Holy Week more devoutly.
For more information and to collaborate with CRS Rice Bowl you can go to crsricebowl.org