Scott Disick confronts Kris and Kendall Jenner for not being invited to their birthday parties by Kourtney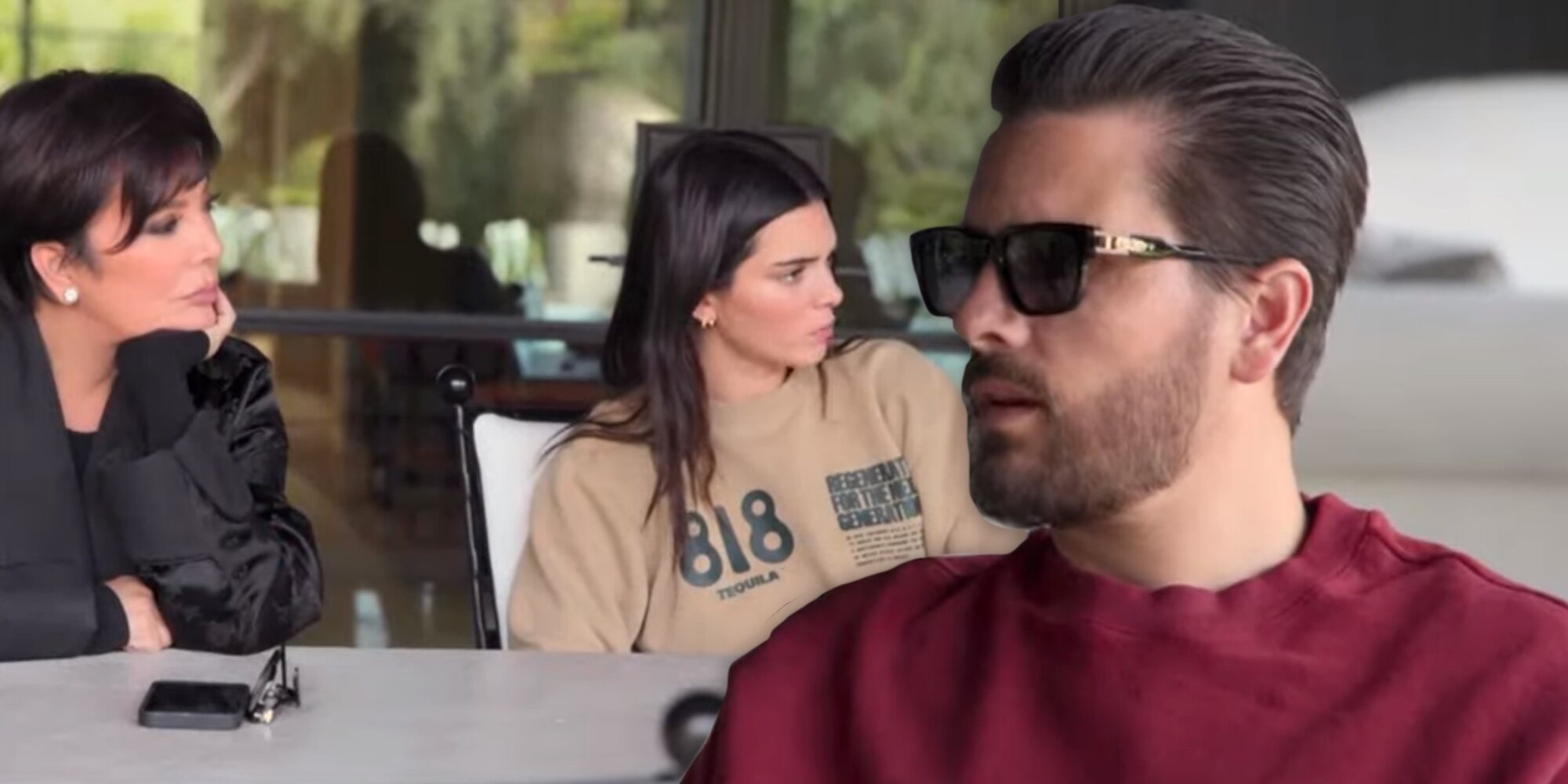 *This article contains spoilers for episode 5 of season 1 of 'The Kardashians'
Of course the happy moments of the Kardashian-Jenner family would come hand in hand with the drama. Kourtney Kardashian's commitment to Travis Barker has been a moment of happiness for the famous clan, however, not so much for Scott Disick, for whom it has been the definitive proof that his relationship with the mother of his children would never be loving again. . With this also came the fear of feeling cut off from the family now that Kourtney had a new love. And although her ex-sisters-in-law and her ex-mother-in-law swore and perjured her that this would not happen, over time things were not so easy.
The different reactions of Scott Disick made the Kardashian-Jenners disassociate themselves from him – for the memory that phrase by Khloé Kardashian will remain: "Why are we always excusing people who hurt us" – at the same time that they prevented Kourtney from and Travis weren't uncomfortable with the decisions they made. "It's very strange for us. We don't know what to do. We just try to be respectful of each other's new lives. We always try to ignore this problem, but it's strange. I don't know why we're all treading carefully, not even it's our relationship to be like this," Khloe said in one of the totals.
"I don't want to go where they don't want me. It's petty"
But things got serious when Kris Jenner threw her birthday with a casual party at her new mansion that she didn't initially invite her ex-son-in-law to. It all happened during a meal alone that the famous momager wanted to turn into a meal on the occasion of her birthday to hide the fact that she had not invited Scott to her big party. But as a member of the family for so long, she knew there would be something more Kardashian-esque: "You've gone from saying it was a house call to having a dinner with a chef. It's not cool. Knowing you're having a party and I'm not invited makes me feel like shit. I don't want to go where they don't want me. It's petty, "he said, generating a most uncomfortable situation.
Scott Disick, upset with Kendall for not being invited to his birthday | Photo: Disney+
And even though Scott finally attended Kris Jenner's birthday party and bumped into Kourtney and Travis – whom he congratulated on their engagement – there was still a lot more drama to come. Days later he had a run-in with Kendall Jenner and her birthday party: "What about Thanksgiving? Did you guys ban me?" He would say at a potluck with Kris and Kendall. "Of course you're invited, but I have to see where you all sleep. There are no more rooms."
"After all Kourt is my sister"
"Why didn't you invite me to your birthday?" He then blurted out to the model: "I have helped you prepare your birthday for 10 years. Not in a million years would Kendall leave me out of his birthday," he said while she was beginning to get angry as she tried to explain to Scott that things were not as she was imagining: "No one from the family was going to invite [a cenar a mi casa] and point. It was a very intimate thing and Kourt was going to be there. If she's uncomfortable, that's none of my business. I'm sorry if she makes you sad, I don't mean to isolate you (…) After all, Kourt is my sister. Of course he wanted her to be. If I want her to be intimate and not have any awkward situations… I'm asking for your forgiveness, but this is all not my problem."
Honestly, if someone would have just kept interrupting me and won't let me speak, I would have walked out the same way @KendallJenner. And the fact that Scott is just thinking about himself and is only concerned about invitation is just? Like dude chill tf #Kardashians pic.twitter.com/907LgJBeSL

– Guneet Panesar (@GuneetPanesar) May 12, 2022
Some explanations and excuses that did not quite convince his ex-brother-in-law, who kept saying that he was annoyed at not having been invited to any of the family's latest plans: "I'm leaving. This is ridiculous. You won't let me talk, Scott Look at the videos! I'm over this shit. Seriously," said the model, slamming the door and leaving her mother's house.