Lola Índigo presents 'La Niña' recalling 'OT 2017' surrounded by artist friends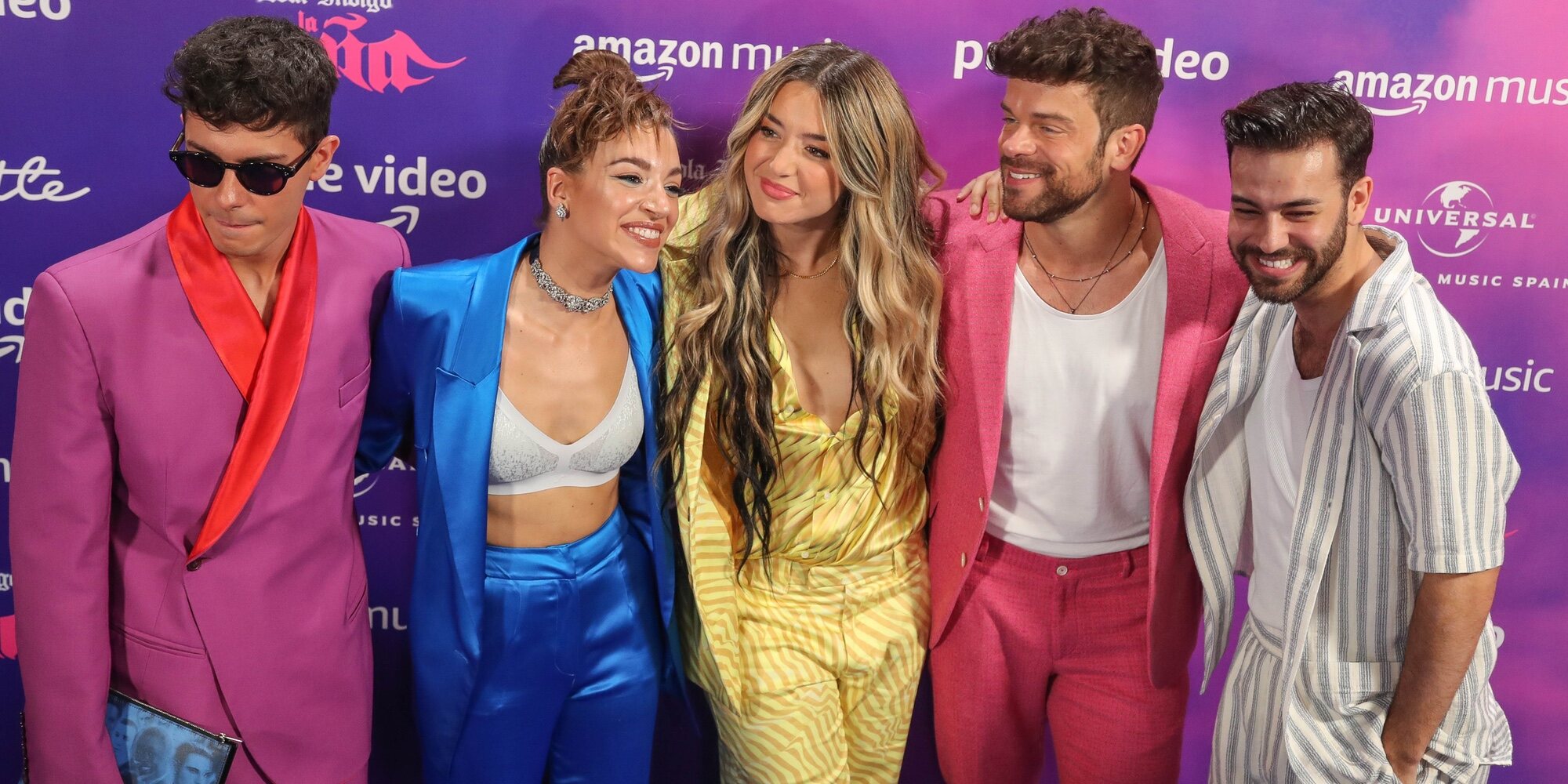 Lola Índigo has celebrated in style the launch of her documentary, 'La Niña'. The artist has wanted to show in a documentary how her life has been until she reached the top, the point where she is now. The former contestant on 'OT 2017' has reviewed her life from the beginning, when she was just a girl and she already felt the rhythm in her body, until today, where she has been able to fill a Wizink Center.
Along the way there have been many bumps, such as the expulsion of 'Fama' after a very hard time in the contest due to the constant attacks of Rafa Mendes who, curiously, is now close to Lola Índigo, being in charge of presenting the documentary in the cinema where the launch event was held. In addition, it has also been possible to see how she lived her short time in 'OT', where she thought that she was going to eat the world.
Lola Índigo at the presentation of her documentary 'La Niña'
However, it was not like that, although it was a great springboard to be what it is today, a star capable of filling large venues. Well, the presentation of 'La Niña' was held in a well-known cinema in Madrid with quite an event that no one wanted to miss. Great artists such as Pablo López or Dani Fernández, among many others, passed through the place, as well as well-known faces: Alejandra Rubio, Violeta Mangriñán and Fabio Colloricchio or Laura Escanes and Risto Mejide, as well as many more.
the nice reunion
But without a doubt, if there were some guests who monopolized all eyes, those were his companions from 'OT 2017'. For those who do not remember, his edition of 'Operación Triunfo' was almost as mythical as the first edition with Rosa López, so seeing several contestants together again supporting the project of one of them was most exciting for everyone.
Ana Guerra and Lola Índigo embrace in the presentation of 'La Niña', a documentary by Lola Índigo
Ricky Merino, Ana Guerra, Agoney and Alfred García were Lola Índigo's colleagues and friends who wanted to be there to support her at such an exciting time. They met when she was still Mimi but now Lola Indigo stomps and keeps her feet on the ground thanks to those who love her. Without a doubt, it was a very special night for everyone.