Paz Padilla gets emotional remembering her husband and with the message from her daughter Anna Ferrer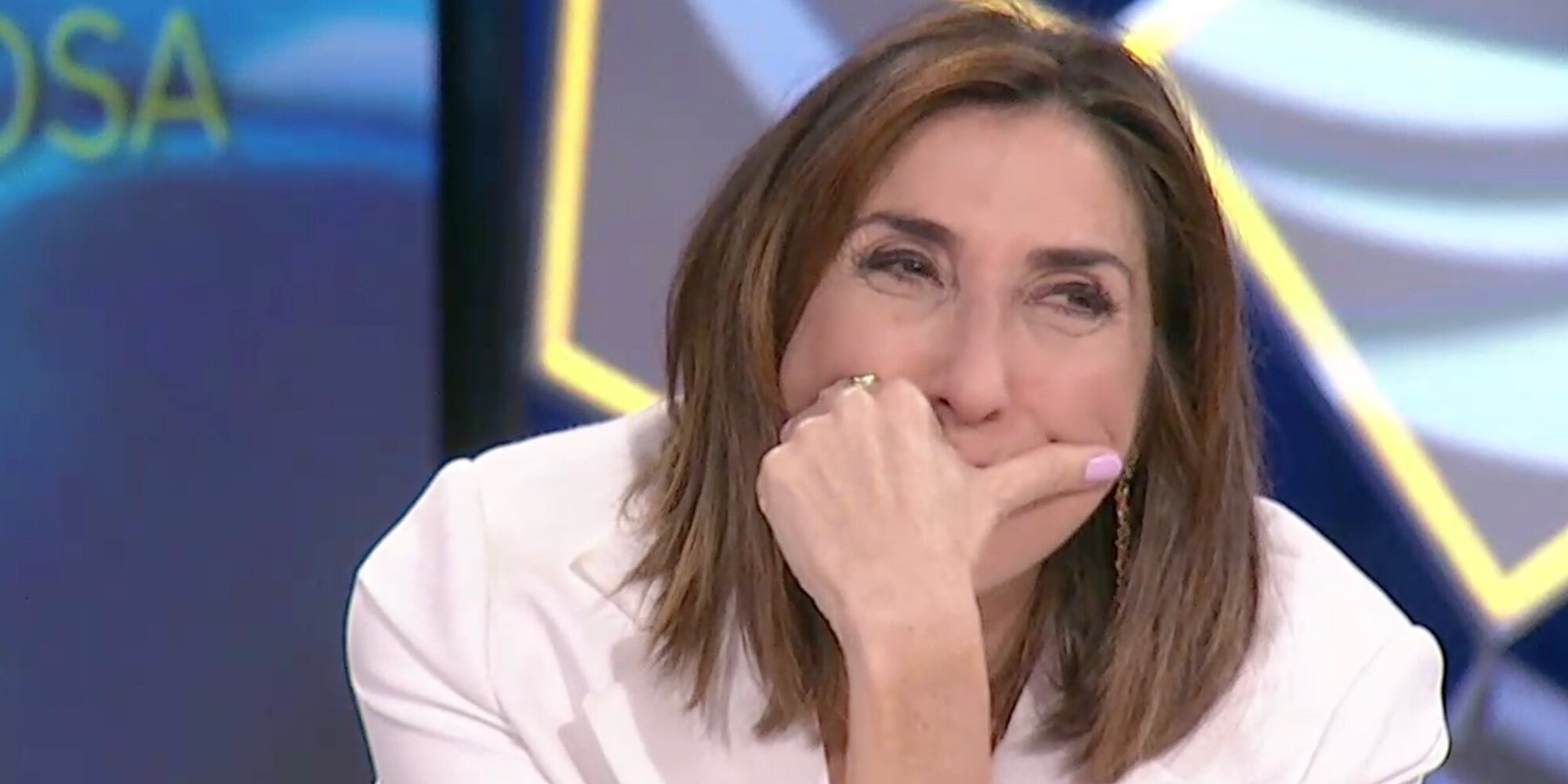 Paz Padilla has been a guest on 'Wonderful People', a program presented by Toñi Moreno on Canal Sur, where she has opened her heart again to remember emotional moments in her life. The program had prepared a series of videos for her with friends who know her very well and where they have emphasized all the good things about the comedian. One of them was Xoan Viqueira, who has sent the most beautiful messages for her friend.
The humorist's friend has recalled the love story with her husband, Antonio Juan Vidal: "The story of Paz and Antonio seen from the outside was for me a movie story. I always tell Paz. I have not even been to a wedding like yours or at a funeral like Antonio's. The truth is that it was super emotional, memorable. In the church, at the moment when he gets up on the lectern and begins to give a humorous monologue about In the last few days, it makes you uneasy and then, not only that, he finishes the monologue and says 'Antonio, now it's our turn', moves the coffin aside and says 'now we're going to dance to the song that you liked'. we unite".
Paz Padilla is moved to see her husband | Photo: Canal Sur
Paz Padilla has not been able to contain her tears listening to him, as well as listening to other friends and seeing images of her husband, of the happy moments they lived. Toñi Moreno told him: "How difficult it is to see you broken… Broken by love, not by pain." Paz Padilla answered amused: "I cry a lot. I always say that I go out crying every day, because I have many memories and many beautiful things and things come out but I cry for love. I feel love and I cry."
The comedian has returned to remember with great love everything she lived through and assures that for her everything can be celebrated with a party: "When Antonio died, he turned one year old, I did not know what to do. Have a mass or a party? Then I thought of remember it with joy. We remember it, we had moments, we cried, we hugged, we sang, we kissed and we celebrated with love. I want my funeral to be a party".
The nice message from her daughter Anna
Paz Padilla has had the opportunity to see images with her daughter when she was little and Anna Ferrer wanted to talk about her relationship with her mother: "I always say that I am the mother of both of them. Not in 100 years could I appreciate what you do for This will never change because we are one. My mother is my friend. We make a lot of plans together. We laugh a lot but she also has another point of being a mother. She is very strict. She laughs but when she played she became very serious and always scolds me in Catalan. I've been living alone for about six months. It's been a change but I think she handles it very well. She always brings me eggs from the hens and tupperware. We have always shared clothes".
Paz Padilla listening to her daughter | Photo: telecinco.es
In relation to the loss of her husband, Anna Ferrer said: "Going through something as hard as the death of a person we all loved very much and knowing how to handle it, first of all, how she has been able to transform that pain into a learning, in a reason and how she has been able to transmit it to others, to me the first because I have lived it closely. It has been an example, a lesson. I knew that she was strong but I did not know that she could get to this point. taught everyone that you have to take life differently".
Paz Padilla was moved to hear her and said the following: "I just wanted to give her a good education and that she knows how to survive in this world on her own, that she has resilience and a good career. I always tell her not to depend on anything and that the price She puts it. And she puts the place where she has to go. And now I see her so prepared, so strong and safe that I'm not afraid to leave her here. She's a very happy girl."