Priest will donate 8,000 books to the seminary of his native country in Africa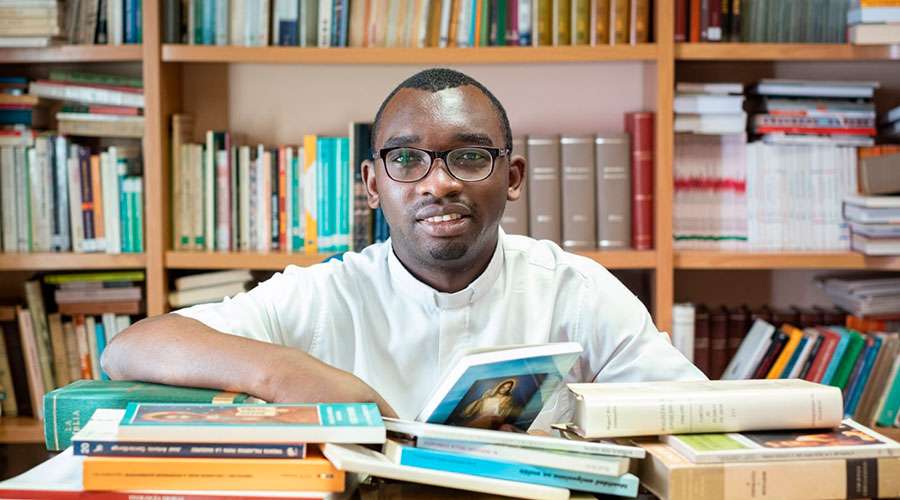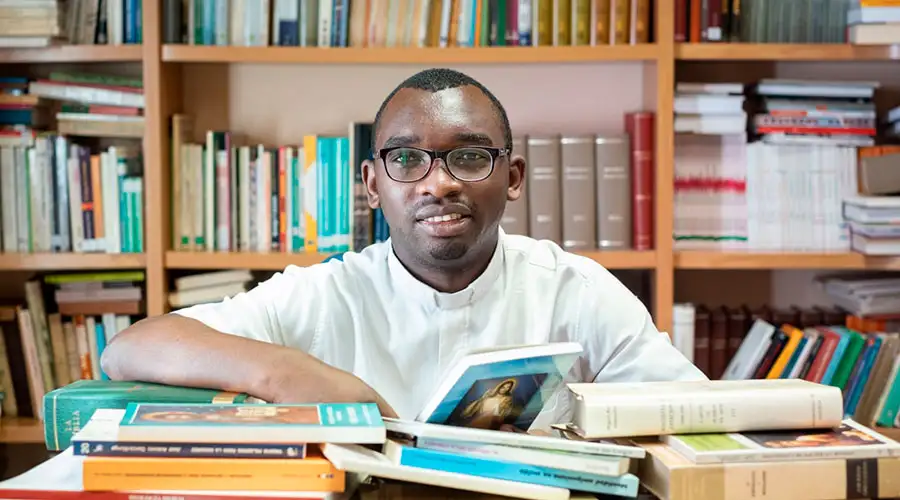 The Catholic priest Yves Nizigiyimana, who is in the Archdiocese of Valencia (Spain) for study purposes, is promoting a campaign to bring nearly 8,000 books and 36 school chairs to the Minor Seminary of Rutana, in Burundi, his native country.
The initiative has the support of the Missionary Library of the Father Juan Schenk Foundation and the Ad Gentes Foundation of the Archbishopric of Valencia, "whom I thank for their help as well as all the people who want to make a donation to pay the shipping costs. ", said Fr. Nizigiyimana, 34.
In total, the Archdiocese of Valencia reported in a press release, 7,965 books in French and English will be shipped by ship.
"It is a shipment weighing three tons that the Missionary Library will send to the port of Dar Es Salaam (Tanzania) for which it needs financial help to cover the freight, which amounts to 3,500 euros," said Fr. Nizigiyimana.
The archdiocese reports that once in Tanzania, the books will be transported by road in a truck to the San Pedro Apóstol Minor Seminary in Mika, in Rutana, some 1,500 kilometers away through various borders and customs, a transfer that costs around 5,000 dollars and for which the Fundación Ad Gentes requests assistance.
"The shipment will be made when we get the financing for both transport, by boat and by truck," said the African priest.
Fr. Nizigiyimana was ordained a priest in 2018. He arrived in Valencia in August 2021 to further his studies and is currently parochial vicar at the Asunción de Nuestra Señora church in Benaguasil.
He also collaborates as a volunteer in the Missionary Solidarity Library, classifying books in different languages.
"In the Missionary Library I learned about the charism that drives them to help different countries in promoting intellectual formation and I remembered the needs of the Rutana Seminary in Burundi," he said.
Fr. Nizigiyimana said that the seminary in his country "lacks materials for the formation of future priests."
Nor does it have "an Internet connection or a generator for power outages and it lacks a protection system against lightning, very frequent during the rainy season, which causes material and even personal damage," he added.
Fr. Nizigiyimana also lamented that the seminary "does not have sports facilities either and needs a van or car to transport sick seminarians since the nearest health center is 10 kilometers away and to transport firewood for the kitchen."
"Once this project has been successful, it will also contribute to the resourcing of priests, seminarians, religious men and women who work in our diocese because they do not have a library for the ongoing formation of their Gospel missionaries," he concluded.
In Burundi about 67% is Catholic and there are eight dioceses. The languages ​​spoken in the African country are Kirundi, French, English and Kiswahili.
To find out how to help, go HERE.