Why doesn't Pope Francis preside over the Easter Vigil 2022?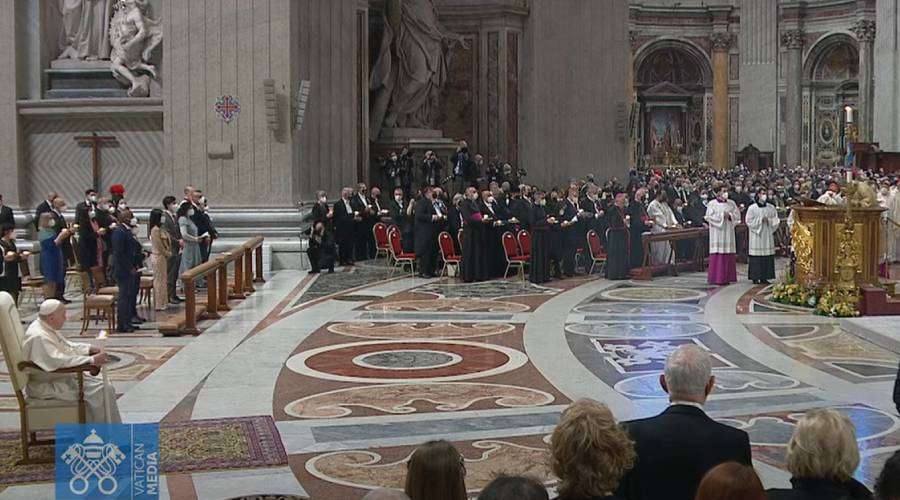 Pope Francis does not preside over the Easter Vigil 2022 this Holy Saturday, but Cardinal Giovanni Battista Re, dean of the College of Cardinals, does so instead.
However, the Holy Father is in St. Peter's Basilica and accompanies the celebration, and is expected to lead various liturgical moments and deliver the homily.
The Holy See Press Office has not yet officially explained the reason for this change in programming, but Vatican News assured in its broadcast that it was due to severe knee pain.
Pope Francis has not hidden his pain in his knee, and has come to joke about it at the General Audience on January 26 this year, calling it "something temporary and they say it only happens to old people."
"I have a problem with my right leg; a ligament in my knee is inflamed, "she said on that occasion.
Returning to Rome from his trip to Malta earlier this month, the Holy Father noted that "my health is a bit fickle, because I have this problem in my knee that gives me trouble walking."
"It's a bit annoying, but it's getting better, at least I can walk, until two weeks ago I couldn't do anything," he said on that occasion.
News in development.