Who are the waitresses in The Boba Fett Book?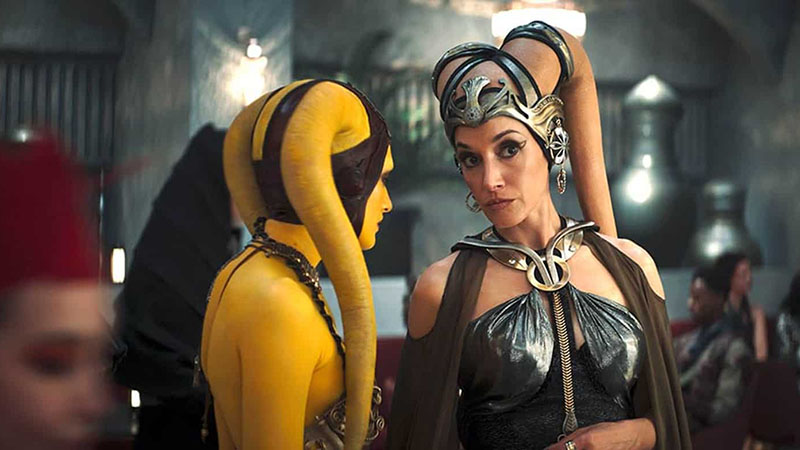 Curious characters and actors in The Book of Boba Fett
The series of Disney+, both in the Star Wars universe and in Marvel, are full of Easter Eggs (winks or Easter eggs). This time there are many amazing characters, among all of them, social networks are wondering Who are the waitresses in The Book of Boba Fett?
The series that has a narrative structure, more focused on fan service than on developing its own universe and plots, developed a large part of the action in a bar on the planet Tattoine.
The tavern or pub is located in the city of Mos Espa, called «sanctifyand". As always, a band of strange creatures liven up the atmosphere, nothing new. But one thing has caught our attention: the manager of the tavern is Garsa Fwipa curious character of the breed Twi'lek with its characteristic head extensions. This businesswoman is played by the actress Jennifer Beals, who you will remember for being the protagonist Flashdance (1983).
The already veteran actress, 58 years old, is splendid and is one of the many veteran characters we see in the series: Boba Fett himself (Temuera Morrison, 61 years old) or his battle partner Fennec Sand (Ming-Na Wen , 58 years).
In the sanctuary tavern We also find another Twi'lek —a race that is characterized by its slender and statuesque bodies—, this time in yellow, who is played by the model Andrea Bartlowand a Twi'lek in green who always wears a bare torso, played by the model Marlon Aquino.
If you like curiosities, do not miss our section: Curiosities of series.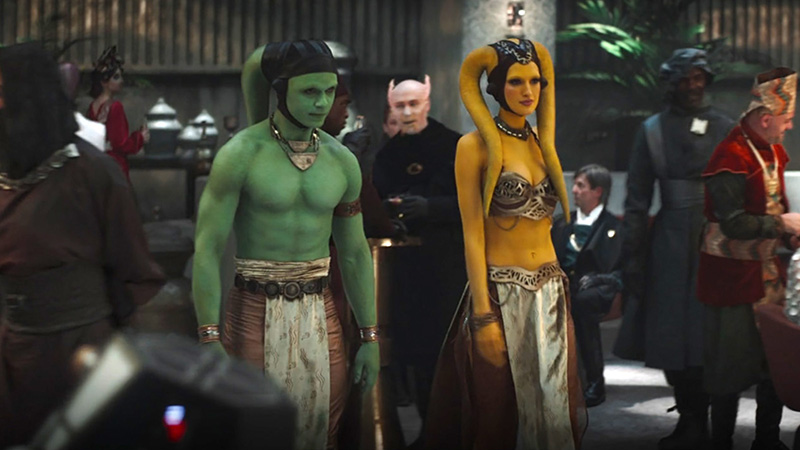 The networks have risen in temperature with the beauty of these two waiters, who have attracted attention every time they appeared on the screen, although they were very secondary characters.
Among other curious characters that we have found in The Boba Fett Book we have for example: Robert Rodriguez, one of the directors and creative minds of the series, who gets under the costume of one of the landowners of the planet, Dokk Strassi, who will get Fett in trouble.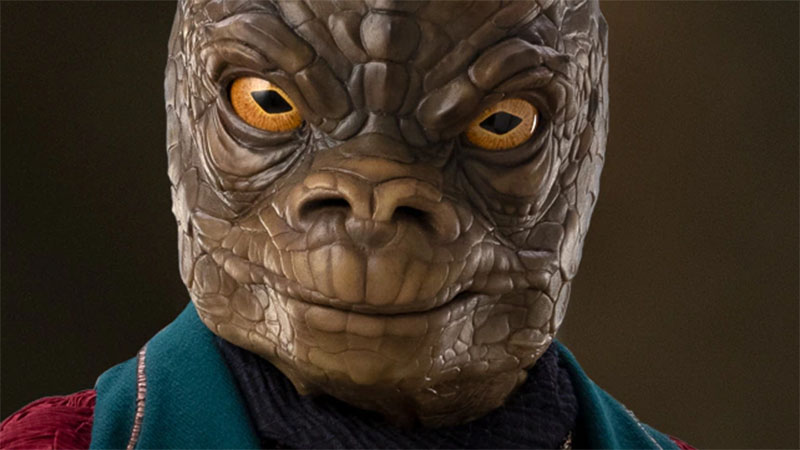 Mastermind and lead showrunner Jon Favreau has also stepped into the shoes of a character: the oversized Mandalorian trying to wrestle Mando's sword from him.
Of course, we must also highlight the cameo of Danny Trejo, Robert Rodríguez's battle colleague (whom we also saw in series like Breaking Bad or Sons of Anarchy).