If you have finally ditched your cable TV plan and jumped on the streaming bandwagon, the next thing for you to decide is which streaming service should you pick? In fact, tThere is another question as to how many streaming services should you subscribe to. Just like you subscribe to, say a Spectrum plan, you get to enjoy a certain list of Spectrum channels, nowadays every streaming service has its own set of tempting original content to offer. This is why we see people subscribing to multiple streaming platforms to enjoy their favorite shows. Hence if you have geared up your mind to cut the cord, here we are to guide you to invest in streaming platforms that are worth your money and how to identify them. No doubt the explosion of so many streaming services has given us enough confusion. And it's hard to figure out what sets a certain streaming service out from the rest. So without further ado, let's get started: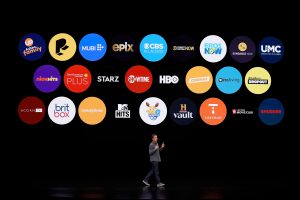 Factors to consider when choosing Streaming Services 
Do some basic analysis of the TV shows that attract you the most. Know your genre and taste of entertainment that appeal to you the most. All streaming platforms have some exclusive content to offer and many might overlap. So keep an eye if you are subscribing to multiple streaming services. You would not want the content and shows to match. 
Of course when choosing a certain streaming service, and the fact is that different streaming services offer a varying range of picture quality. As well as different audio standards. So if you seek high-quality video and good audio standards, then you might enjoy that at a slightly higher cost. Since some streaming services, providers charge more for providing better video quality. 
Put free trials to use. Take advantage of the fact that most of the streaming services offer discounts initially on subscriptions. You must know your budget so that you can choose the streaming subscriptions that are affordable for you. 
You must check out the details of the streaming service package you are subscribing to. Check out the features and options that they offer. Since they usually have a no contract, policy so there is not much to worry about. 
Streaming Platforms to Subscribe 
Here are some top recommendations to consider, for multiple streaming subscriptions if you want:
If you look forward to an interesting combination of movies, TV series, kids shows, etc then Netflix is highly recommended. Netflix is popular among the audience for all the right reasons. It has a massive online library where you can find a good mix of content for catering your family's entertainment needs to the fullest. 
HBO Max-for exclusive content 
If you love watching HBO hit shows, then HBO Max is exactly what you need for accessing all that exclusive content. It has an impressive library that keeps updating with new releases. The user interface is also very easy to use and attractive. 
Disney Plus-For Family Entertainment  
No matter what age bracket, we all are huge admirers of Disney shows and characters. Thus Disney Plus is just what you need for family entertainment for watching Disney shows and movies. It is especially a safe spot for kids and has no ads to bother you. 
Hulu-For Enormous content choice 
If you are looking for an enormous choice of content and bundling of any additional channels then Hulu is just the right pick for you. For new cord-cutters, Hulu is an excellent choice to make, and at a much affordable monthly cost. 
Amazon Prime Video-For Amazon users 
A decent selection of outstanding movies, shows, and TV series to enjoy, which you can also rent or buy. You can also access a collection of exclusives. For those who love high-quality content, it is a tempting platform since it offers a considerable amount of 4K and HDR content. You can enjoy streaming simultaneously on up to three devices. 
Wrapping Up, 
The aforementioned streaming platforms should surely be considered by cord cutter to enjoy the finest entertainment, and at a much affordable cost. You can easily subscribe up to 2 or 3 different streaming platforms in the same budget that is consumed by your pricey monthly cable bill.
In order tTo choose the most suitable streaming services for you and your family, it is good to do some basic research regarding the type of online content, package cost, features, and severalnumber of devices that can be used to stream the online content simultaneously.