What is this Wolf Cut Hairstyle Trending on TikTok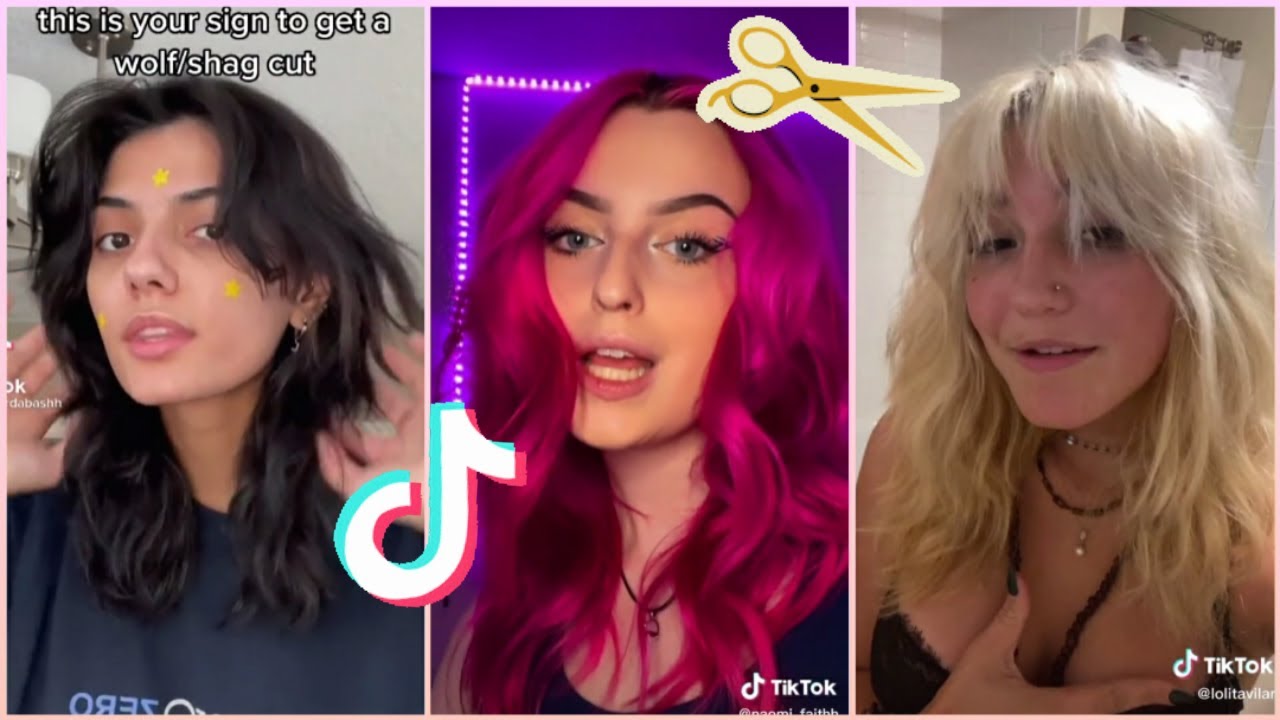 The wolf cut hairstyle has gone vigorously famous on Tik Tok. People are looking forward to the hairstyle and give it immense hype. What is this hairstyle? And why are people drooling all over it? Nowadays, Tik Tok is flooded with people standing in front of mirrors with a pair of scissors. However, some turn out undoubtedly amazing, while sometimes it is a failure. Let us have a more detailed discussion about this wolf-cut hairstyle.
What is this Wolf-Cut Hairstyle All About? 
A modern version of the shag or mullet haircut, the wolf cut hairstyle is getting very popular these days. It consists of immensely short layers that give you a wolf-hair-like structure at the back. Moreover, it frames your face from the front. The trend of people styling the wolf cut hairstyle started a few months back. So far, the #wolfcut has got over 423 million views. American singer, Billie Eilish also revealed her wolf cut in her white-blonde hair a year ago. The best thing about this haircut is that you can create it as extreme or as subtle as you want.
Where can you get the Best Wolf-Cut Hairstyle in the UK? 
The place to get the wolf cut hairstyle in the UK is the "Buller + Rice" salon in Newington Green. Moreover, it is an eco-friendly hair salon with top-notch experts. The co-founder and Director, Anita Rice is herself a hair expert. Henceforth, you can get the desired wolf cut hairstyle in the best possible way at "Buller+ Anita".
How to Style it at Home? 
It is very easy to keep your wolf-cut hairstyle manageable at home. You just need to apply a curl-building serum to your wet hair. Moreover, you don't need to blow-dry it. Let it dry naturally.