What And When to Expect Netflix's Ozark Season 4?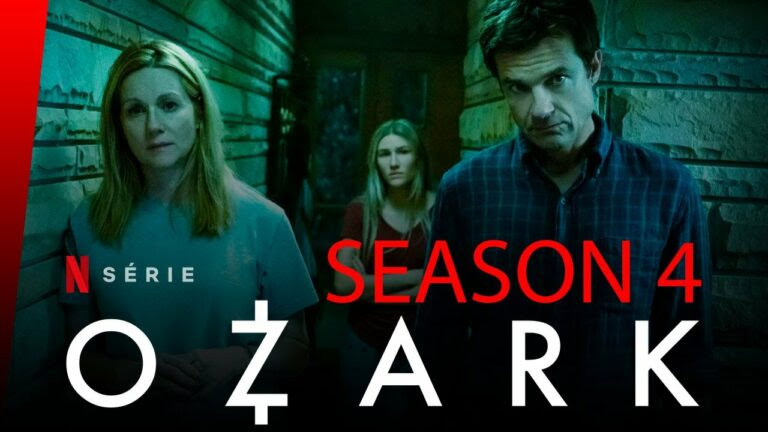 Ozark stars Jason Bateman, who plays the role of Marty Byrde, a financial planner who decides to relocate his family from Chicago to a summer resort community located in the Ozarks.
Sneak Peek into the Past
The last seasons of the show revolved around the story of Marty Byrde, who brings his family to Chicago's summer resort in the Ozarks. However, when a money-laundering scheme for a Mexican drug cartel goes wrong, Marty decides to show his advisory skills and proposes to make amends. He offers the Mexican drug cartel to set up a more extensive laundering operation with more profits in the Lake of the Ozarks region situated in Missouri. The fictional story has captured the interest of many viewers who love to watch drama series.
What Can The Fans Expect From Ozark Season 4?
Jason Bateman, Laura Linney, and the other cast members will come back for the fourth and final season of Ozark. The viewers might watch Run the Jewels rapper Killer Mike doing a prominent cameo in the upcoming season. Moreover, the rap enthusiast Ruth Langmore played by Julia Garner will also play a significant role in the story. Julia (Ruth) hinted to fans that she might get the independence back she had before Byrdes came into the show. The fans can see expect an exciting plot and more fireworks in the fourth season.
When Can We Expect the Renewal?
The fourth season's renewal date has not been announced yet. However, in June 2020, Netflix confirmed that Ozark would return for a fourth season which will also be the finale season. The production was delayed due to the pandemic, and many fans believed that the fourth season might get premiered by late 2022. However, an earning letter released by Netflix in April didn't include the name of Ozark in the upcoming projects of 2022. Hence, now it is being predicted that the show might release in early 2022.
Synopsis
The original crime drama series was ranked among the best shows on Netflix. The show's popularity has skyrocketed, and it has one of the best originals released by Netflix. The fourth season will return with all the main characters of the previous seasons. Given its vast popularity, there is no doubt that the fans would shower their love the fourth season, too, and the upcoming season can make good rankings yet again.