What Ana María Aldón expected and did not achieve from Ortega Cano and her rampage against Rocío Flores and Gloria Camila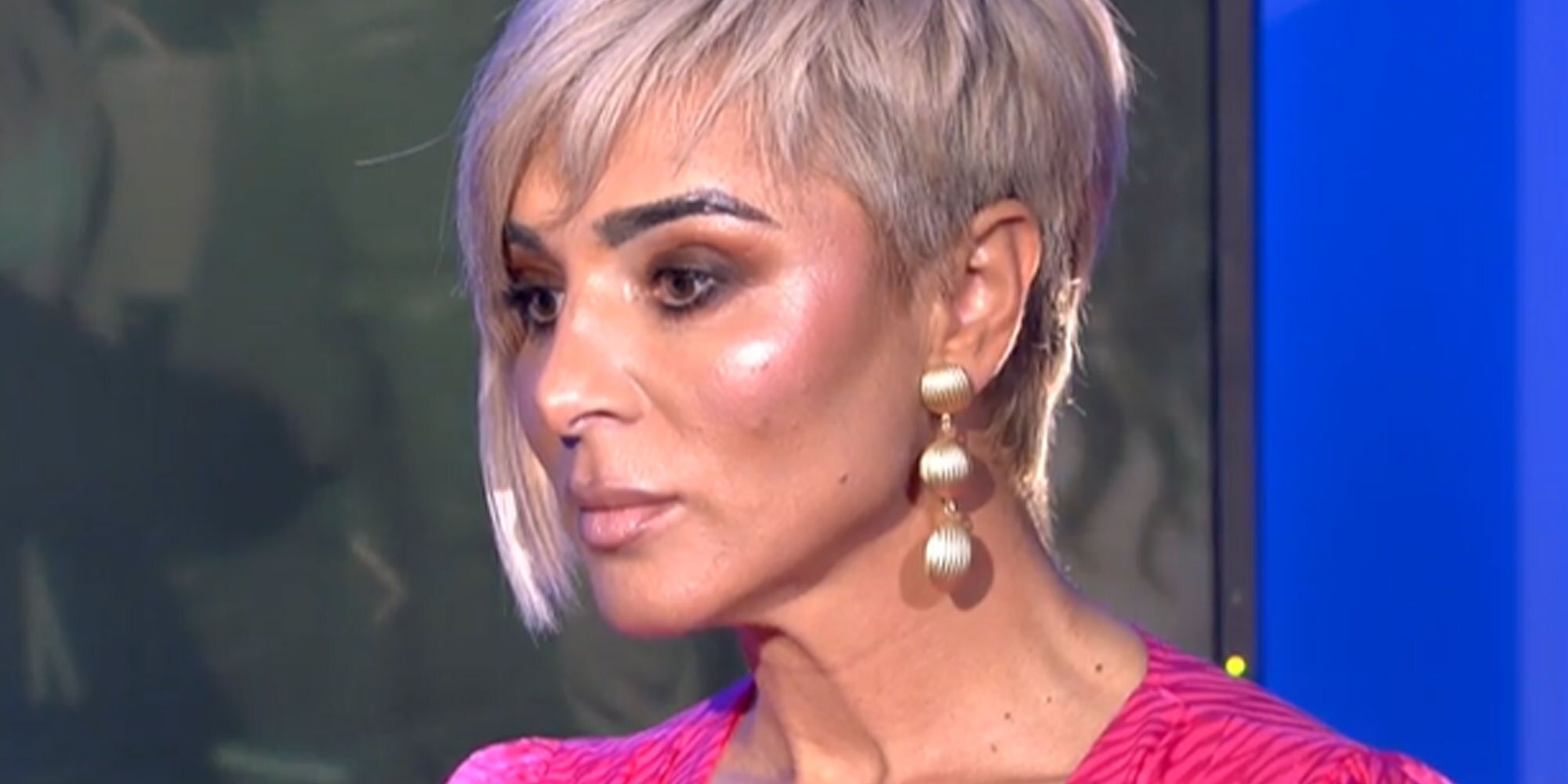 Ana María Aldón has put up with a lot, but she can't take it anymore. On March 5, 2022, she expressed in 'Viva la vida' that she wanted to enjoy life to the fullest, something that she was not doing. It is not that she wanted to do it without her husband, but rather that she wants a better existence with José Ortega Cano by her side. In addition, she regretted that veneration of the bullfighter by Rocío Jurado. She understands that he can still love her and respects him, but what she no longer understands is that she has to stay in the background for a person she is no longer with.
Ana María Aldón in 'Viva la vida' | Photo: Telecinco.es
The collaborator exploded and provoked some reactions. Terelu Campos and Carmen Borrego supported him, and although Gloria Camila said that she could understand the words of her father's wife, she was displeased that she spoke on television about issues that she considers should be discussed in private. On her part, Rocío Flores also criticized Ana María Aldón for claiming something from José Ortega Cano, for whom she only has good words. Ana María Aldón listened to these reactions and explained to Emma García what had happened with Ortega Cano and how she felt a week after her statements: "I expected a reaction. My husband made no comment to me. Absolutely nothing. I expected a reaction but there has been no response. We have talked about everything except that, "he declared very disappointed.
"I do not consider that he has made public a private topic or a topic that should stay at home. I think that what I spoke about was also a consequence of his own words. For example, one of the topics, the Rocío Jurado topic. When he says , I hear it and everyone has heard it, that he is very much in love with Rocío Jurado and that he misses her. I have not made that public. I have not brought it to light, "added the collaborator.
Ana María Aldón responds to Gloria Camila and Rocío Flores in 'Viva la vida' | Photo: Telecinco.es
"My husband is a very good person, that is the greatest label he has, and I would never harm him, I have no intention of harming him. What I have said to him is the one that has least surprised him. A marriage is He knows everything about each other and he shares everything, it can't be big for him, he knows what I said is the truth," Ana María Aldón also commented, who also said that Ortega Cano is not a selfish person.
His response to Gloria Camila and Rocío Flores
He also had for Gloria Camila and Rocío Flores, to whom he threw a zasca for the reproaches they have dedicated to him for having talked about what he feels: "I am me and I do not tell anyone what to do or say or how to manage your life or your partner. I never interfere in anyone's life and I try to be as respectful as possible and I only expect the same. I don't expect understanding from anyone," he said, adding a few words in reference to Rocío Flores: "I'm surprised that I do not talk about their issues and talk about my marriage. I will respect everyone's opinion and I hope they do the same with me. In my marriage only two people fit, I am qualified to manage it. "
Rocío Flores and Gloria Camila pose together in the debate on 'Survivors 2021: Honduras Connection'
"What I have shared is not from home, what is from my home is from my home and no one needs to come to tell me what I can or cannot say. I know what the privacy of my home is and I know what has been made public and it was not exactly me. I have the right to say to my husband, we are going to take advantage of this opportunity that life gives us to be happy, we have a precious child, very good, "said Ana María Aldón , that what she asks is to be able to be happy with her husband and her son.