Westworld, Season 5 on HBO Max: Everything We Know So Far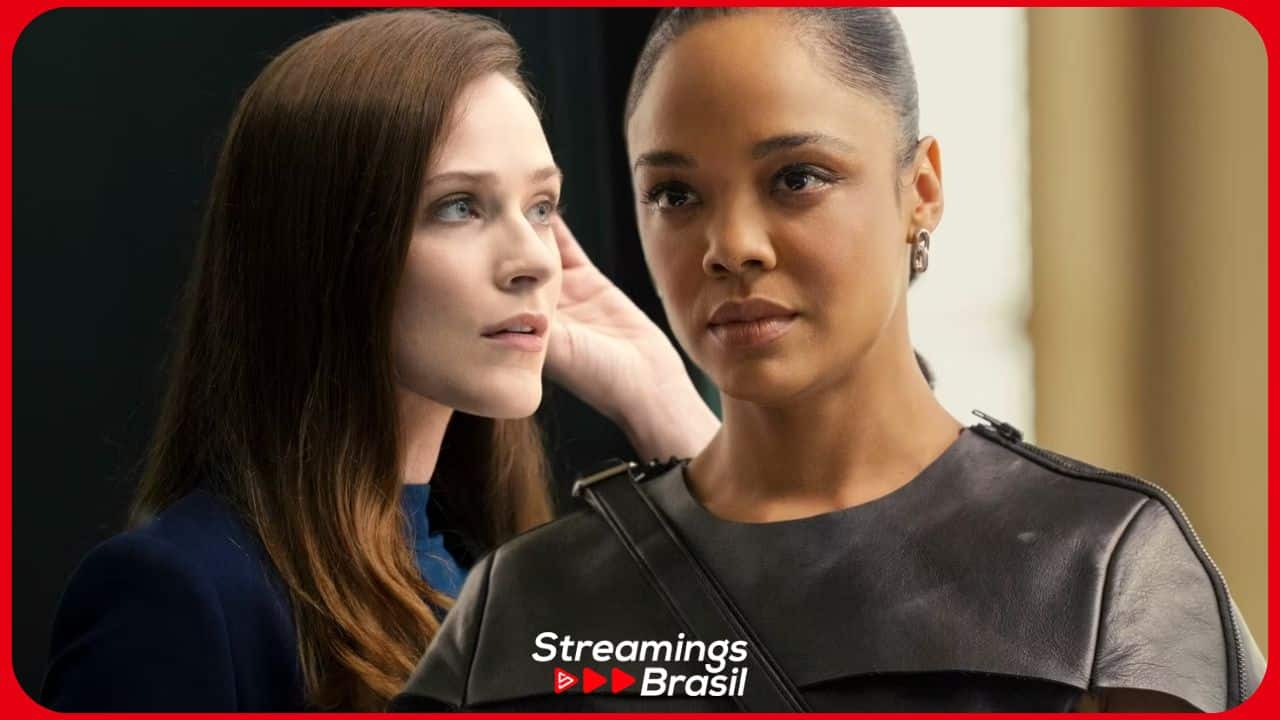 Westworld aired in recent weeks on HBO Max. The fourth year of the series managed to rebuild the plot and ended in an explosive way. With that, major revelations, a bloodbath and of course, countless deaths shook the plot.
The history of Westworld has changed a lot since the first season. This led to the series tracing the fall of humanity over the span of 23 years. Tessa Thompson's host Charlotte Hale/Dolores takes control of humanity by infecting the population with a parasite. Leaving only a select few rebels resisting.
In turn, the resistance is reinforced by the protagonist hosts Bernard, Maeve, and Stubbes. But a version of Dolores, played by Evan Rachel Wood, rediscovers her true self. The season four finale was shocking for fans.
In it, we saw that all hosts are offline or destroyed, and the few surviving humans are given a short lifespan by Dolores. But, Season 5 of Westworld will happen? Well, here's what we already know.
The 5th season of Westworld
So far, HBO Max has not given the green light for the 5th season of Westworld happen. The series has suffered from low ratings each season. But, it seems, the series could win a season to finish the story.
Some of the cast and production members have stated that the next season will indeed happen. Showrunner Lisa Joy told Deadline what the creators' next plans are:
"Jonah [Nolan, co-criador ] and I always had in mind an ending that we hope to achieve. We haven't gotten to that yet. The show is expected to go through season 5."
Ed harris, on the other hand, stated that the 5th season of Westworld is scheduled to be filmed.
"We have one more season, which will start filming in April and May."
Either way, HBO Max has yet to comment and is expected to make the announcement soon. It remains to be seen whether it will be a renewal or a cancellation.
Season 5 premiere Westworld no HBO Max
The fourth season of the series began filming in June 2021, and began airing in June 2022. Following that pattern and assuming Ed Harris is right with his calendar, the new year should start shooting in mid-2023. .
Therefore, Season 5 of Westworld should debut only between April and May 2024. In fact, this time interval is very similar to previous seasons.
The end of season 4

Image: Disclosure / HBO Max
The final episode shows that, the host version of Charlotte Hale is another copy of Dolores Abernathy. Dolores initially attempts to annihilate humanity by conceiving and treating Hosts as puppets of humans. But, he finally changes his mind. So he decides to save the world by trying to destroy the AI ​​system called Rehoboam.
But, the host Hale diverges from Dolores upon reaching sentience and aspires to annihilate humanity to establish the hosts' supremacy over humans. His base of existence lies in his desire to see the Hosts conquer the human world.
Thus, Westworld, shows that, Hale's actions destroy the world completely. She becomes another tyrant who controls a large part of the Hosts as well as humans. Her efforts to see the hosts become higher species come to an end, as they begin to rebel against her as William.
Besides, of course, that others kill themselves, like Hope. After pushing the world into apocalypse, Hale's creation still tries to destroy the Sublime, the sky of the very species she cares about, indicating Hale's failure. So destroying herself is her way of acknowledging her failure.
Without a world, Hale cannot make his kind superior. And as the Sublime has no humans to conquer, she realizes that she has no purpose to stay alive, leading her to kill herself.
The possible plots of Season 5 of Westworld
Certainly, much of the story of Season 5 of Westworld must take place inside the park. After all, Dolores will see if humans still have a future. But it's not physically the same place we've seen in previous seasons.
This is a version that Dolores, now in the sublime, brought back from her memories of the royal park. She prepared it as a final test – "a dangerous game with the highest stakes: survival or extinction", as she puts it. In addition to hosting this experiment, Dolores will likely be in search of Teddy – the real Teddy in the sublime, not the version of him she subconsciously created in Charlotte's world.
During their loving goodbye, he tells her to find him; and we're sure that's exactly what she'll do. After all, they are the pillars of each other. Surely they can't be apart for long.
The Cast: Who Returns in Season 5 of Westworld?
It's time to become what you were meant to be. #westworld pic.twitter.com/ddTkbPWKbJ

— HBO (@HBO) August 8, 2022
As per the previous season finale, it is likely that all members will return for season 5 of Westworld. Almost all characters are now hosts, which means they can easily be brought back to life. Even fallen soldiers can hope.
With that, Evan Rachel Wood, Jeffrey Wright, Thandiwe Newton, Luke Hemsworth and Aaron Paul are likely to return. Although Ed Harris' storyline has taken a different path, the actor has confirmed that he must film the new year. So we'll see you again.
James Marsden had a big comeback this season and will certainly return in the show's final year. In turn, Angela Sarafyan and Zahn McClarnon made cameos and may appear again. About the return of a character in Season 5 of WestworldLisa Joy stated:
"There are ways to cast characters back. There are some faces we will see again, but not all. Some deaths must be respected."
Or end of Dolores

Image: Disclosure / HBO Max
Regarding the ending of Dolores, Joy made it clear about what we can expect from the character. During an interview with The Wrap, the showrunner stated:
"She was a 'thing' to people. She has lived countless lives and reboots where she was at the mercy of guests in a park, indulging in her addictions and identity. She's seen a lot of human nature, and maybe enough to know how to structure something or give a game in which some kind of hope can arise."
Season 4 ended with Christine/Dolores entering Sublime and choosing to create a new game, casting the Westworld from season 1 in this digital afterlife. On this, Joy stated:
"It's no accident that they're heading back west, like Westworld, and this time with a completely different storyteller at the helm."
What to watch while you wait?
As we know, the plot of the series is unique. There are few productions that resemble the plot of the HBO production. However, the wait for the return of production can be long and we have separated some series that remind you in some way. After all, during this time, you might want to marathon some similar series. See the list:
Black Mirror (Netflix);The Expanse (Amazon Prime Video);Altered Carbon (Netflix);Raised By Wolves (HBO Max);Expresso do Amanhã (Netflix).
So, are you looking forward to Season 5 of Westworld?
Surely, you will also like it:>Euphoria returns with season 3 and news on HBO Max
By the way, be sure to follow Streamings Brasil, so you don't miss anything about the series.