"We are surviving only by a miracle", says Patriarch of Ukraine through tears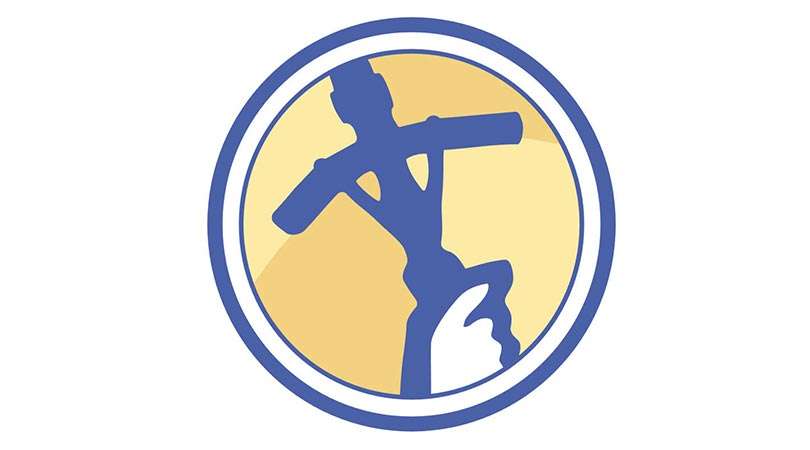 The Major Archbishop, Sviatoslav Shevchuk, leader of the Ukrainian Greek-Catholic Church, addressed the participants of an online and face-to-face meeting organized by the Pontifical Oriental Institute in Rome on March 29 by video, where he assured that the surviving population does "only by a continual miracle."
The patriarch couldn't help but get excited describing the situation in kyiv, the capital of Ukraine, where the population has been under Russian bombardment for more than a month.
"Excuse me for the tears," said the older Archbishop, who assured that "with my people, I feel the duty to be a preacher of hope."
Since Russian soldiers invaded Ukraine on February 24, His Beatitude Sviatoslav Shevchuk has posted a video message every day that has become a important source on what is happening in Ukraine.
The Patriarch explained that these messages "were spontaneous, just so that everyone knows that I am alive, that the city of kyiv is alive."
"Some have said, according to what I have read, that I have hidden in a bunker. This makes me laugh, because we don't have a bunker", said the Archbishop. He added that maybe some politicians have a bunker, "I just have my cathedral with a crypt."
The senior Archbishop also said that on the day of the invasion, with his priests he tried to find out what they could do to help. There were bridges closed and many people trying to leave the city were trapped, and they presented themselves in the cathedral to take refuge. "We received almost 500 people with empty hands," he recounted.
"We lived these first days together, in fear, with this invasion, not knowing what to say," the leader of the Ukrainian Greek-Latin Church explained through tears during the videoconference.
The Patriarch described it as a miracle that he was able to tell his story from kyiv and said that "no one understands how we have been able to resist for so long. It is the strength of the Ukrainian people that surprises the world, surprises everyone."
"Every day we are bombarded. It is a miracle that we have light and internet to be in connection with you. It's a miracle, she assured with tears in her eyes. "Because every day they launch rockets and missiles to destroy the infrastructure of the cities of Ukraine."
He also noted the serious destruction that the Russian forces are causing in the cities, even destroying monuments and churches. He explained that two temples are destroyed every day in the Ukraine and that the priests are being killed.
"Brothers and sisters", he stressed, "you know that we can have everything again", such as houses and financial aid; "but the priests who have killed we will not have them again", and he denounced that "innocent blood is being shed".
"Our parishes have become humanitarian centers," he explained, noting that the spaces of the Church have been opened to welcome people, provide help and give advice. "What does the Church do? The Church prays, welcomes and distributes goods," she explained.
His Beatitude Shevchuk thanked Pope Francis for the consecration of March 25 to the Immaculate Heart of Mary and assured that the presence of the Immaculate Virgin is "very important" for Ukrainians, "who survive this moment only by supernatural force."
"There is an apocalyptic clash between good and evil that is taking place before our eyes. We are surviving only because of a continuous miracle," he stated.
Forced deportations to Russia
In his March 29 video message, the senior Archbishop also referred to reports that residents of besieged Ukrainian cities were being deported by Russia. "I hear several voices full of tears and despair, in particular, from those who are forcibly deported from Ukrainian soil."
"We have heard about such deportations of residents from the suburbs of Mariupol and from the occupied neighborhoods of this city. But the same thing is happening in cities like Maryanka, Volnovakha and other cities and towns in Donbas. Cities and towns that have become ghost towns".
"People are forcibly deported to Russia, their passports are confiscated, they are issued temporary documents and they are taken to the island of Sakhalinin the far east of Russia, where they are not allowed to leave this designated place of exile for two years," he lamented.
"We see that just as entire nations were deported from their lands under Stalin, the same thing is being repeated today on Ukrainian soil."
"I appeal to the whole world to defend our Ukrainian people in any way it can, so that Ukrainians can live in their homeland. And so that no one takes them into captivity, as they have done for centuries," the Patriarch asked.
Translated and adapted by Almudena Martínez-Bordiú. Originally Posted by CNA.