Wayward Strand | Review – Remember to listen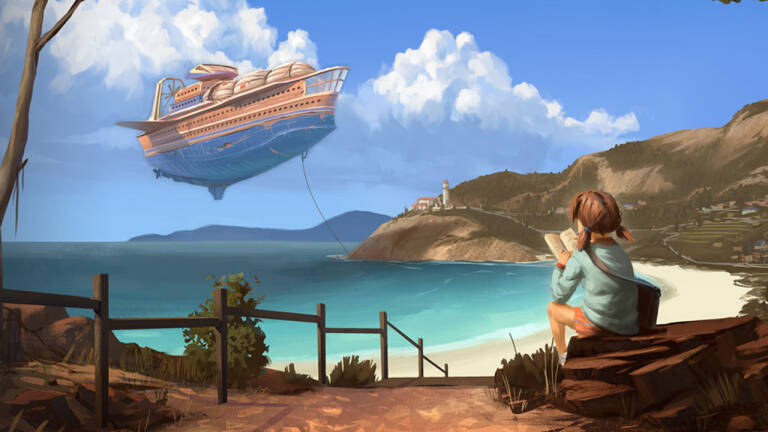 Over the years, the way of understanding the video game has changed. What was previously a medium characterized only by a purely playful aspect, in which the only goal was to achieve a certain score, is now a multifaceted means of expression, which allows developers to convey messages in incredibly different ways.
Rebel Thread

Platform: PC, PS4, PS5, SWITCH, XONE, XSX Genre: Graphic Adventure Release Date: September 15, 2022 Developer: Ghost Pattern Distributor: Ghost Pattern
Rebel Threaddeveloped and published by the Ghost Pattern team, it could be defined as a narrative experience, even though it belongs to the macro-genre of graphic adventures. In the game, due out on September 15th on PlayStation 5, PlayStation 4, Xbox Series X | S, Xbox One, Nintendo Switch And PCthere is very little to "play" actually, but there is a lot to hear.
And there's a lot to hear in a very literal sense, because at the heart of Wayward Strand are the elderly. People who have a lot to tell, but who all too often find no ears willing to listen to their stories. And here the game teaches us how precious the time we can spend with them is.
A flying hospital and a young journalist
Wayward Strand's story is really simple. The game takes place in 1972: Casey Beaumaris, a little girl, is about to embark with her mother on a particular flying ship. It is different from all the others because there is a hospital inside, where her mother works as a nurse.
Casey embarks with the purpose of helping her mother, but in truth she is also very interested in collecting the story of this strange ship, to compile a report to be delivered to the school newspaper, for which she works.
And the story could be called finished here, in a sense. Once on board, Casey will find himself ad interact with elderly hospitalized people at this peculiar hospital, discovering its stories and secrets. Yes, of course, there are also some small plots to follow; for example, we can solve the mystery of a nurse who suddenly stopped going to work, or we can reconstruct the story behind the ship.
Not all patients will open up to us immediately.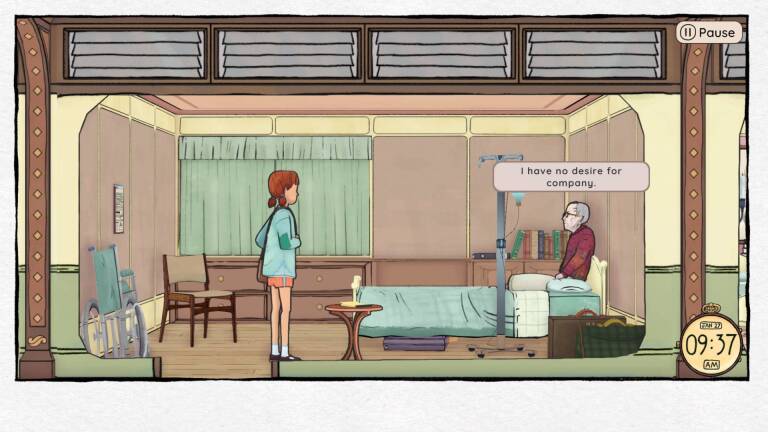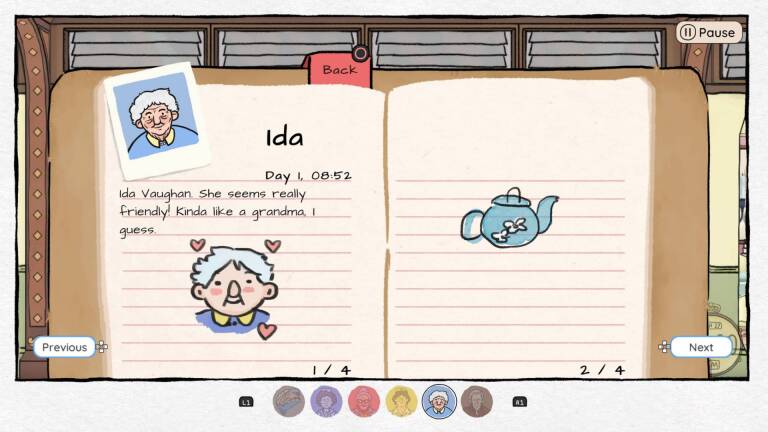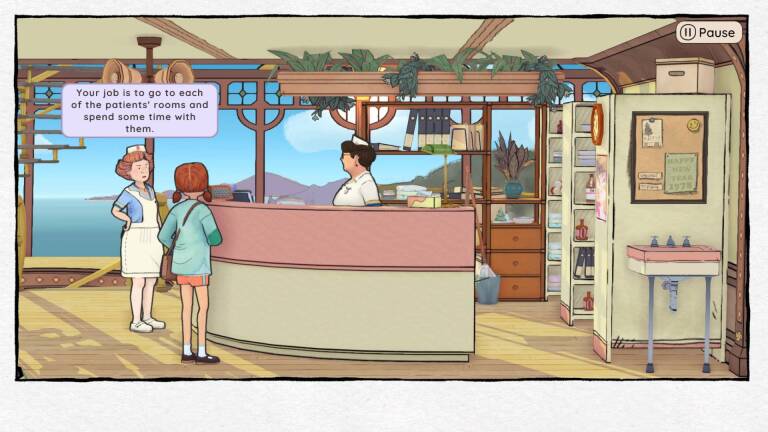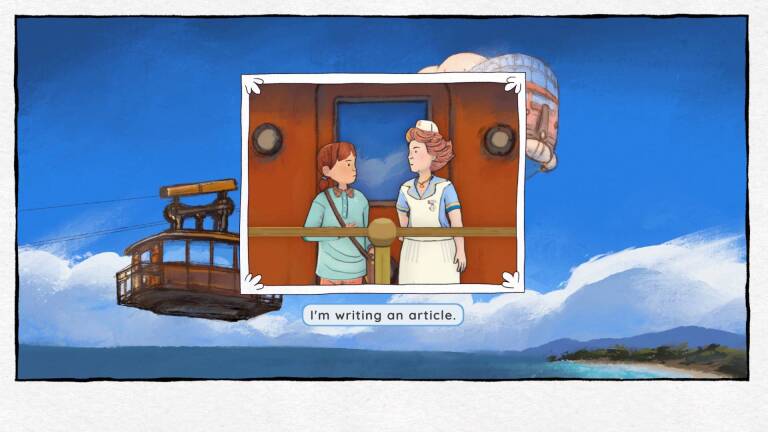 The most important part of Wayward Strand, however, is the characters. Each of them is credible at the right point. Discover their stories, the relationships between them, their past, their loves, their losses: this is the real heart of the game.
And in this the intent is fully centered thanks to excellent character writingcoupled with a good voice acting of each of the ship's inhabitants (the game is all in English), which will involve us even more in the events narrated.
Aesthetically, Wayward Strand is really beautiful to look at. It almost seems to move inside a painting made in pastels: every character and every room in the hospital manage to get noticed thanks to bright and vibrant colors, which characterize the whole adventure, despite the rather delicate issues that are faced in some situations.
On a purely technical level, the game did not present any kind of problem in our test, carried out on PlayStation 5 (if you don't have a next-gen console, you can easily find Xbox Series X on Amazon at the moment). Obviously, it must be said that it is a very simple title, so we expect the situation to be the same even in the less performing version, namely the Nintendo Switch one.
The soundtrack is also very good: extremely atmospheric, it manages to delicately underline every moment spent with the hospital patients. You may not be able to listen to her again outside of the game, but we can assure you that you will enjoy her company throughout the adventure.
Tomi doesn't talk, but she loves when someone spends time with her.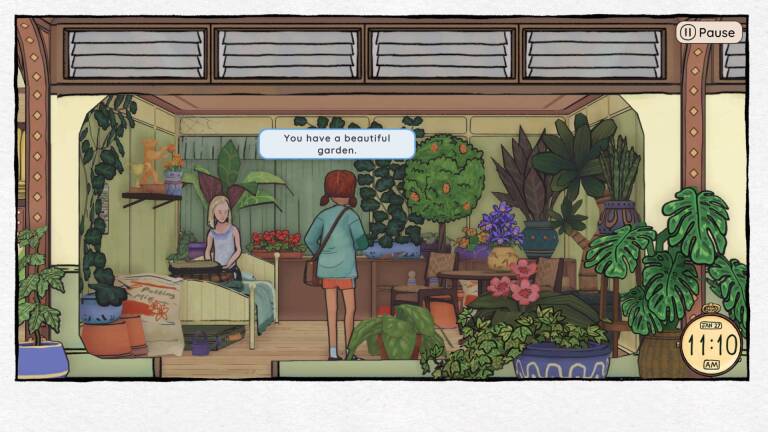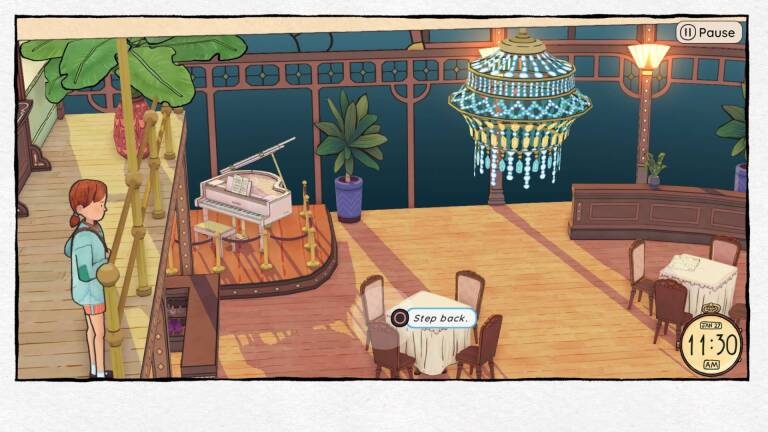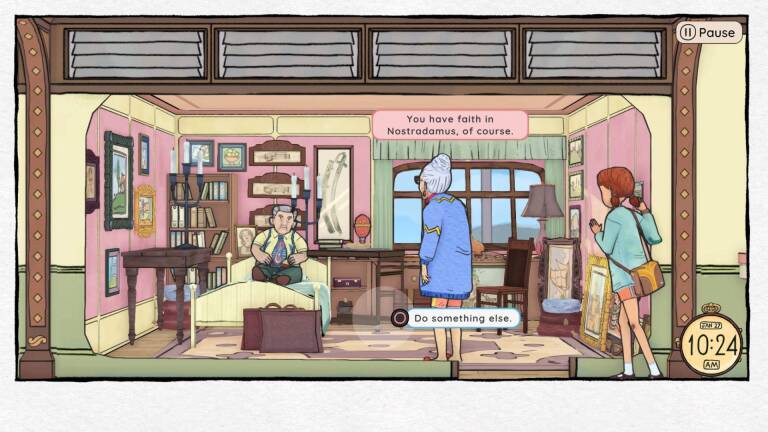 So many stories to tell, little time to listen
As we anticipated, Wayward Strand is basically a narrative experience; there is very little of actual gameplay, and most of the time we will spend it reading dialogues and moving between the three floors of the flying hospital.
This does not mean, however, that the game experience is linear. One of the central points of Wayward Strand is precisely the time: during our stay in the hospital, time will continue to passand each character will conduct his day regardless of our actions.
While the hands of the clock are running, therefore, we will have to decide how to invest ours precious time. We could stay and listen to Mrs. Fitzgerald as she talks about the last horoscope she read, but in the meantime we could see Mr. Pruess transported with his wheelchair to the ship's window, and following him we could admire the view with him and maybe discover something of his. beloved wife, long gone now.
The game is full of these small momentsthat we can easily lose because we are busy elsewhere, talking to other characters; for this very reason, it is highly replayable. By paying attention to different places we will be able to discover other fragments of the characters' stories, and maybe we will be able to solve some more mysteries.
Ida is one of the most jovial people on the ship.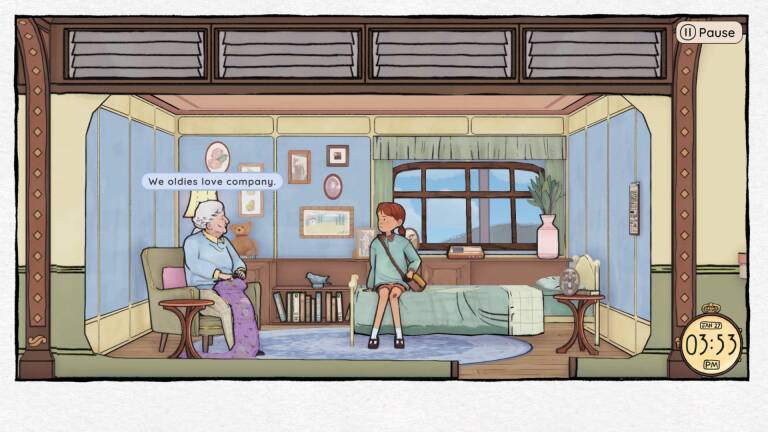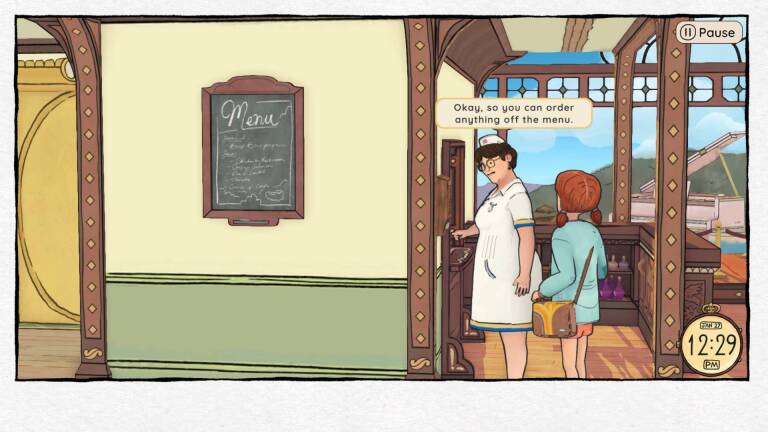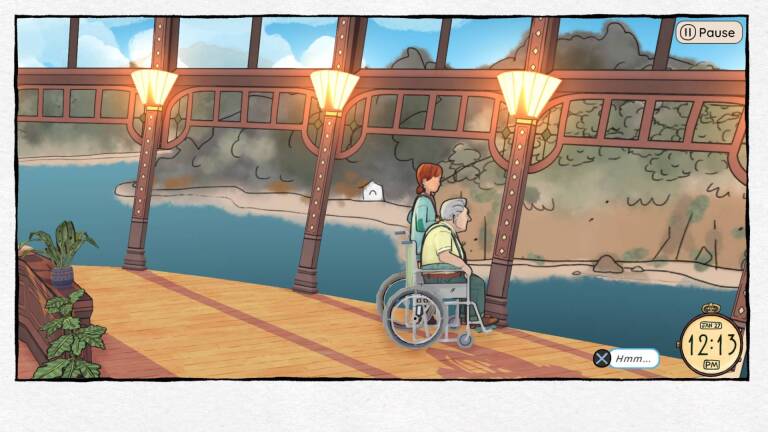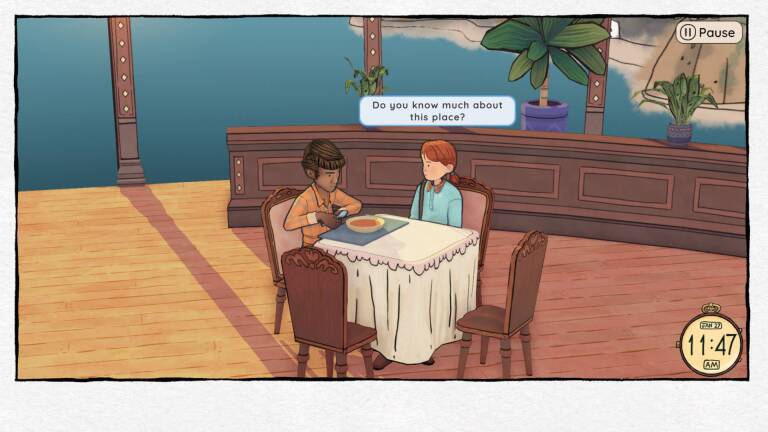 We repeat it again: the stories of the characters are the heart of Wayward Strand. And we will have to decide what we want to find out and when. Whether to try to find out more about the paintings that adorn Mr. Pruess's room or whether to understand why Tomi is no longer able to talk about her, despite the fact that she loves the company of someone who talks to her, always listening.
Or again, we can decide to spend time with the hostile doctor Bouchard, who always wants to be alone: ​​maybe we will be able to get her to open up with us and be told about the fear and anger she feels.
It will not be enough for us to be in the right place at the right time to be able to open these characters. We will also have to use the right wordsamong the different dialogue options available. Of course, some will only be accessible after doing other things.
For example, we may learn from Mrs. Fitzgerald that Ida and Tomi are very good friends, and therefore Ida might know something more about Tomi's mysterious past; or again, learning of the death of a certain Mr. Folk we may discover that he never got along with Mr. Pruess as Pruess is Austrian, therefore Folk, who had fought for the Allies in the Second World War, has always frowned upon.
All these little stories make up the Wayward Strand puzzle. And while time is a central element, the game is above all an invitation to take your time to listen to themthese stories. Do not get anxious to do everything at once, because it is literally impossible: the game is made to make you understand the importance of the time we have and how we use it.
And fortunately, since it is a video game, if we want to have more time we will simply have to start a new game: maybe, this will help us understand the importance of time in real life, where the option to go back and "replay " is absent.
It is not a game for everyone, proverbially, but it is an adventure capable of giving something and also speaking to those who, at first glance, might say that "it's not for me". Facing it, the feeling is that you will not regret it. And that it comes out even a little better.
Version reviewed: PS5