VIDEO: A day like today Benedict XVI was elected Pope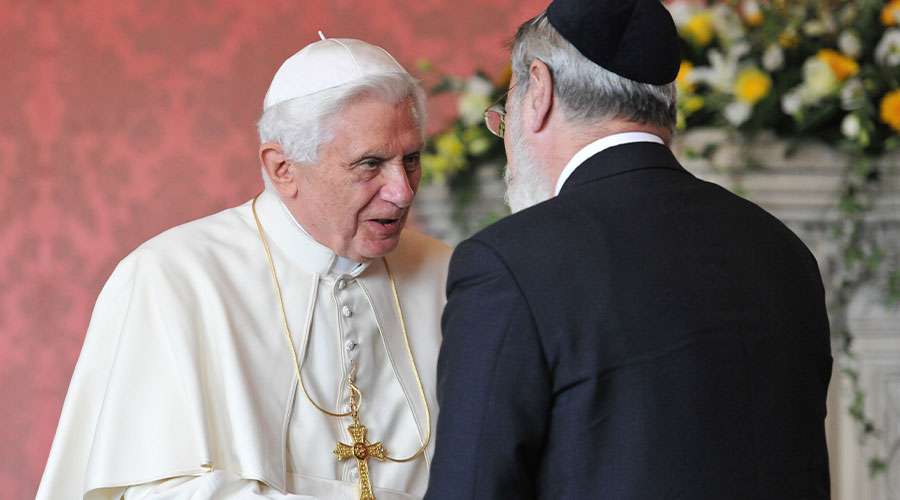 On a day like today, 17 years ago, Cardinal Joseph Ratzinger was elected successor to Saint Peter and presented to the world as Pope Benedict XVI.
In his first words, the now 95-year-old Pope Emeritus defined himself as a "simple and humble worker in the Lord's vineyard."
"I am consoled by the fact that the Lord knows how to work and act even with insufficient instruments, and above all I trust in your prayers." "The Lord will help us and Mary Most Holy Mother is on our side," exclaimed the Holy Father before a packed Plaza of San Pedro on the day of his election.
Pope Benedict XVI continued the path of his predecessor and visited 24 countries on four continents in 100 days, out of the 2,800 of his pontificate, Asia being the only continent he did not go to. He published the encyclicals "Caritas in veritate", "Spe Salvi" and "Deus caritas est".
In a surprising and historic decision, the then Pope Benedict XVI announced on February 11, 2013 his resignation from the pontificate.
On that occasion he said that due to his advanced age (he was about to turn 86) he no longer had the strength to properly exercise the Petrine ministry. In addition, he specified that since February 28, 2013 of that year, as of 8:00 pm (local time), Pedro's seat was vacant.
Currently, Joseph Ratzinger lives in the Mater Ecclesiae monastery in the Vatican, where he devotes himself to reading and prayer.
One of his most remembered appearances was next to Pope Francis during the canonization of Saint John Paul II and Saint John XXIII (2014), considered by the press as "the day of the four Popes".
In 2015, Pope Emeritus Benedict XVI became the first pilgrim to pass through the Holy Door of Saint Peter's Basilica at the inauguration of the Year of Mercy.
Pope Francis visited Benedict XVI on April 15, 2019 to greet him for Easter and the day before his birthday.
Benedict XVI in good shape
Although in the first images that were released after his resignation, he was seen using a cane and that he moved with difficulty, he himself has been in charge during the following months of making it clear that he is "very well".
This was assured to the Italian actor Lino Banfi when he had a meeting with him at the Mater Ecclesiae monastery, an occasion in which he also told him that "he plays the piano, reads, studies and prays".
In October 2017, Msgr. Gänswein denied rumors that emerged on Facebook that Benedict XVI was on the verge of death.
Also, on April 14, 2019, his reflection "The Church and sexual abuse" was released to address the current ecclesial situation and present his proposals to face this serious crisis.
On April 16, 2022, Benedict XVI turned 95 years old.