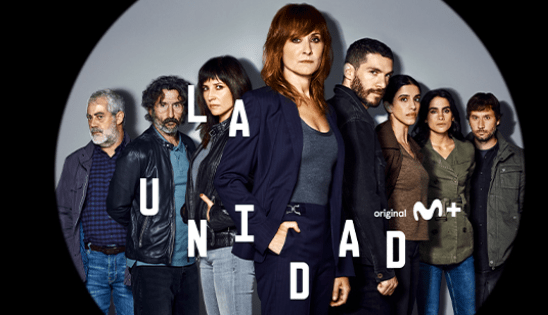 Spoiler-free analysis of the second season of The Unit
The Unit returns and now they are the target
It's a shame that series with so much intention and potential only have six episodes. This format so used by Movistar Plus has effect and meaning in most of its productions, but in others it is scarce. Especially with regard to the development and breadth of the subplots or the emotional journey of the characters.
However, the work of Daniel of the Tower and Bert Marini it is so good, that we barely notice its absence. Perhaps in favor of dynamism and trepidation. Thanks to some remarkable editing and directing, the script moves forward with a solid balance between emotion and action. But please, next season make a couple more episodes.
Marian Álvarez said it in an interview: 'Action and emotion'.
And that's what we found. An action supported by an ambitious production, and sustained emotion on the back of masterful performances. However, the main bastion for that constant balance to proliferate in each episode and in the series as a whole is undoubtedly the human aspect that Dani and Berto imprint on this series.
Interview with Dani de la Torre in Seriemaniac
It is not that everything is true, but that it is also believable, plausible and organic. The details make this type of story have that empathic ingredient with the viewer. That almost imperceptible nuance that sneaks into our minds to tell us personal things about ourselves and our way of life.
It is not just a police story, which is also very good, but a story of people; and on that contingent front the lives of these members of La Unidad and also of the 'terrorists' are debated.
In the first season, a notable concern was felt from the creators to give importance not only to the female role, something that continues to be very present in this second season; but also for separating itself from the clichés and prejudices that surround the Islamic world in its confrontation with the Western one.
In this new season the concern continues but they add a more emotional, vindictive and conditional character that puts the viewer's morals and ethics to the test. Who are good and who are bad, who acts with justice and who does not? Here it is not God or Allah, it is not the culture that decides. It is only us who decide what to do at each moment.
Unity Season 1 Review
Unit It is a great television product. Perhaps one of the three best Spanish series of the police thriller genre of all time, at least according to my criteria, nothing binding or influential, but I'm beginning to think that Dani and Berto should bring a next installment to the cinema. With even more budget and power.
For now, we have two superb seasons that give us more than ten hours of passion, intrigue and police vertigo with all the force necessary to keep us hooked on the television enduring urine and hunger.
Each episode ending is an open door to start the next one, each minute of footage is of vital importance and each clue that presents us with a reason to continue unraveling this thriller that delves into the appearance of the figure of the mole, of the double agent or infiltrator. It is therefore a spy story as well.
We can no longer trust anyone, and that causes even more interest and twist in the story. It adds twists and shocks to the plot that keep attention and plot tension awake.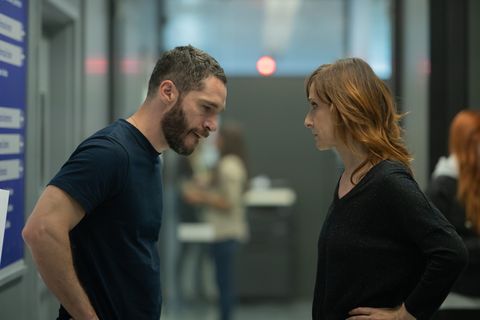 As for the actresses and actors, I cannot fail to highlight the figures of Nathalie Poza and michel noher. Both are the cornerstone of an extensive and excellent cast and cast. With Marian AlvarezLuis Zahera, Fariba Sheikhan, Carlos Blanco and so many others who make up an almost perfect symphony where human and professional relationships intermingle with all the conflict that comes from being in the spotlight day after day.
Now the target is them,
Therefore, there will be losses that are missed, but also new faces that are added to the scene to give us more material. That's life and that's how the creators of this series let us know. There are successes and failures, there are losses and arrivals; and in all that changing reality is where our lives are shaken.
Now, this is above all a terrorism series, and if there is something that Dani de la Torre and his team know how to do, it is to create terror with some scenes of action and drama. The perfect fusion between sound, editing, photography and acting choreography make up scenes not suitable for the faint of heart. They did it in the first season and they do it again in this second. The last episode is…
You have to see Unity, you can't not do it. Series like this do not appear every day, nor every year. It is the series that you have to see this weekend, before someone tells you.
Unity Season 2 Trailer