Unions criticize the festival of Santiago Apóstol for considering it a Francoist myth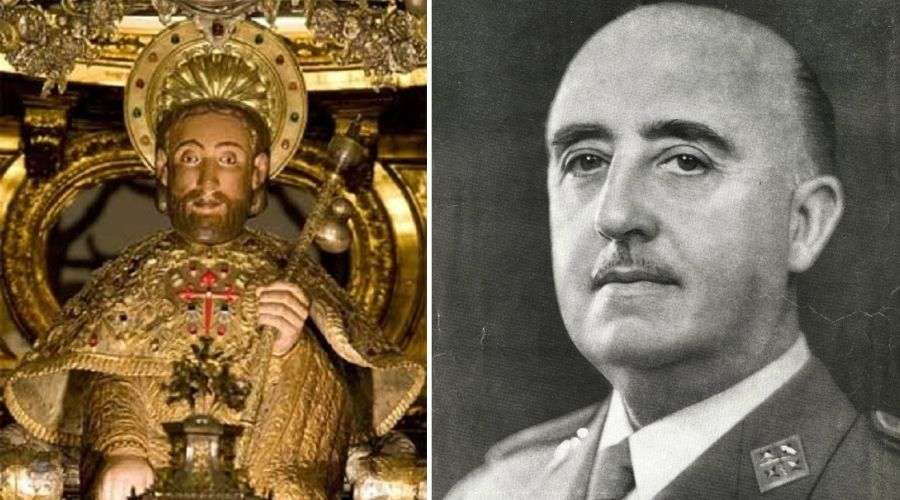 Two Spanish unions, Comisions Obreras and Unión General de Trabajadores, consider that recovering the day of Santiago Apóstol as a holiday in the Community of Castilla y León means "replacing the lies and mythology of the Francoist past in the work calendar."
The liturgical calendar establishes on July 25 the celebration of Santiago Apóstol, patron saint of Spain. However, for labor purposes, this date is not considered a national holiday. This possibility is left to the discretion of the autonomous communities or municipalities.
The controversy has been raised on this occasion by the decision of the Minister of Industry, Commerce and Employment of the Community of Castilla y León to modify the work calendar for 2023 and recover the day of Santiago as a holiday.
This decision has led to the elimination of January 2 as a holiday, a circumstance that is usual when January 1 coincides with a Sunday, as is the case next year.
Recently the Archbishop of Valencia (Spain), Cardinal Antonio Cañizares Llovera, vindicated the Catholic roots of Spain and its patron saint, since "the history of our Spanish homeland is in fact mixed with the figure of the Apostle."
This reflection of the Cardinal was motivated, precisely, by the fact that the liturgical feast of Santiago Apóstol is not accompanied by the declaration of a holiday in the civil work calendar.
This is a remarkable anomaly, if one takes into account that in this 2022, for example, the Epiphany of the Lord, Holy Thursday, Good Friday, the Assumption of the Virgin, the Day of All Saints, the Day of the Immaculate Conception or the Nativity of the Lord.
Cardinal Cañizares maintains that "without the faith transmitted by the apostles, there is no Spain, nor can the Spain that exists be understood."
James the Elder
Brother of Saint John the Evangelist, the Apostle Saint James was nicknamed the Elder to distinguish him from his brother in the apostolate, Saint James the Less. He witnessed all the great miracles of Christ and was, together with Saint John and Saint Peter, a privileged witness of the Transfiguration and the Prayer in the Garden.
Santiago was the first of the 12 apostles to receive the palm of martyrdom. Tradition tells that he reached Spain in his evangelization and that he was the protagonist of the first apparition of the Virgin in Zaragoza, on a pillar.
It is believed that his body is buried in the cathedral of Santiago de Compostela, where millions of people have made pilgrimages throughout history. The Apostle Santiago is the patron saint of Spain.