Two men who wanted to desecrate a Tabernacle could be punished with jail time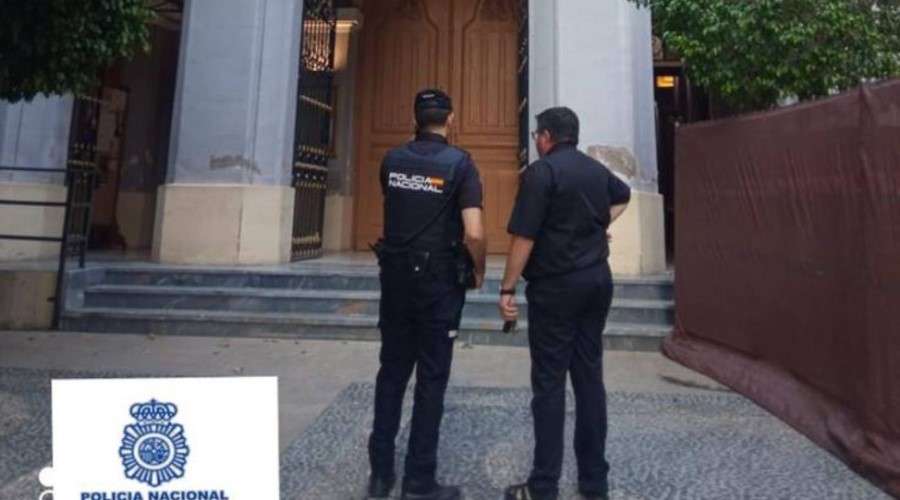 The Spanish Foundation of Christian Lawyers has sued two men who tried to desecrate a Tabernacle in Spain for the crimes of interruption of worship and desecration, which can carry a joint maximum sentence of up to seven years in prison.
According to the Penal Code in force in Spain, the crime of interruption of worship is punishable "with a prison sentence of six months to six years, if the act has been committed in a place intended for worship."
For its part, for the crime of desecration, a prison sentence of six months to one year or a fine of 12 to 24 months is foreseen, the amount of which is determined by the judge, for "those who in a temple, a place destined for worship or in ceremonies religious perform acts of profanation in offense to legally protected religious sentiments.
Both criminal types are framed within chapter IV of the Penal Code dedicated to crimes related to the exercise of fundamental rights and public freedoms.
Specifically, within the section referring to the criminal types provided for crimes against freedom of conscience, religious sentiments and respect for the deceased.
On August 7, two individuals, 24 and 27 years old respectively and of Estonian nationality, burst in with shouts and obscene gestures during the celebration of the Sunday Eucharist.
The parish priest of the Church of San Bartolomé in Murcia (Spain), was forced to throw out the two men when they approached the altar and tried to access the Tabernacle of the temple in a disrespectful and defiant attitude.
The president of the Christian Lawyers Foundation, Poland Castellanos, points out that the events constitute "a clear violation of the fundamental right to religious freedom of the faithful who were celebrating mass and of all Christians."
In his opinion, these are "violent attacks on Christians and we must use all the resources of the rule of law so that they do not go unpunished and do not happen again."