Today we celebrate the World Day of Prayer for Vocations 2022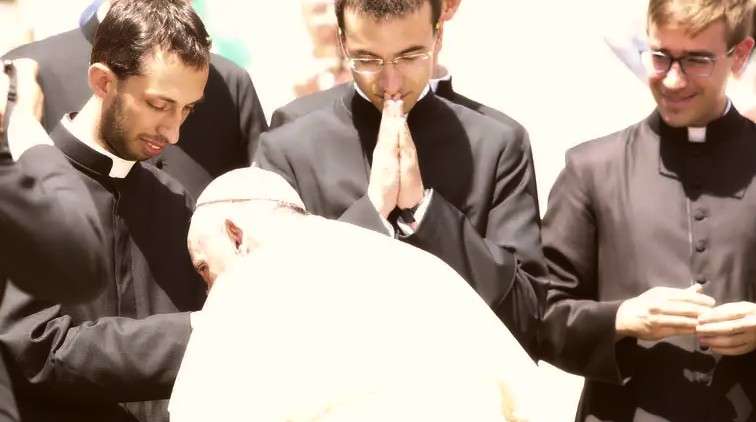 Today, May 8, Good Shepherd Sunday, the Catholic Church celebrates the World Day of Prayer for Vocations 2022, a day on which the faithful are called to pray so that more people, especially young people, say yes to God's call.
The fourth Sunday of Easter is called "Good Shepherd Sunday", since the Gospel of the day corresponds to the reading of John 10, 11-18, a passage in which Jesus affirms his identity with the following phrase: "I am the Good Shepherd." Shepherd", he explains to them that humanity is his sheep, and teaches them that his mission is to lead the sheep that are not in his fold so that they become a single flock.
Pope Saint Paul VI instituted and celebrated for the first time the World Day of Prayer for Vocations on Good Shepherd Sunday, April 12, 1964.
In his message on that occasion, Pope Paul VI recalled that "the harvest is great, but the workers are few", and made the following request to the faithful of the world: "'Ask the Lord of the harvest to send workers to his Church".
The Pope assured that the number of priests "affects all the faithful, not only because the religious future of Christian society depends on it", but because it is an indicator of "the vitality of faith and love of the parish communities", and it is a "testimony of the moral health of families".
Also, he highlighted the generous parents who give their children to the Church with joy and pride, and the adolescents who want to serve the Church to reproduce the traits of the Good Shepherd; and he encouraged priestly and religious vocations not to neglect "such a grave and responsible duty."
This 2022, the Catholic Church celebrates the 59th World Day of Prayer for Vocations, with the theme "Called to build the human family".
In his message for this occasion, Pope Francis affirmed that it is "necessary to beware of the mentality that separates priests from the laity, considering the former as protagonists and the latter as executors", and instead, "carry forward the Christian mission as the only People of God, laity and pastors together. The whole Church is an evangelizing community.
"Vocation, like holiness, is not an extraordinary experience reserved for a few", he affirmed, and assured that "we are all called to participate in Christ's mission of reuniting scattered humanity and reconciling it with God".
"Priests, consecrated women, consecrated men and lay faithful walk and work together to testify that a great family united in love is not a utopia, but the purpose for which God has created us", he concluded.