Today is the feast of San Juan de Ávila, patron saint of Spanish priests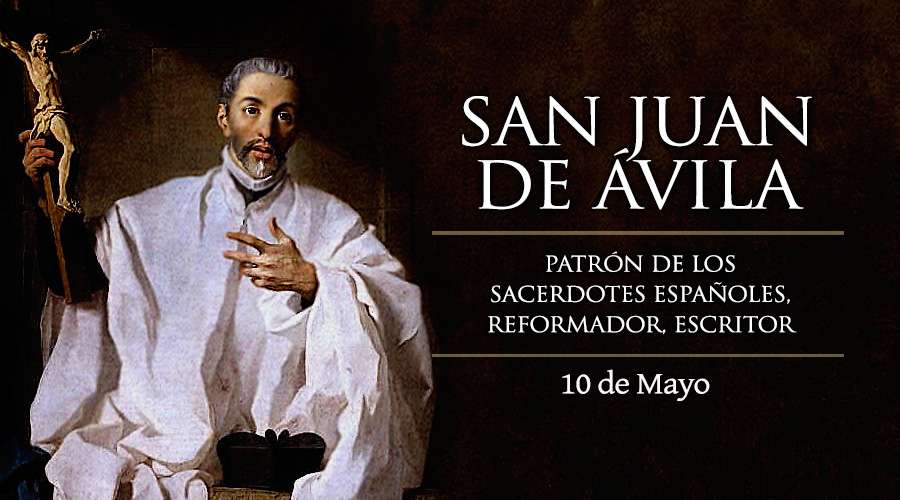 "I would rather live without skin than to live without devotion to the Virgin Mary," said Saint John of Ávila, patron saint of Spanish priests, reformer and writer. The feast of this great missionary, director of souls and counselor of many saints is celebrated every May 10.
Saint John of Ávila was born around the year 1500 in Spain into a wealthy family. He studied at the University of Alcalá, was ordained a priest in 1526 and distributed the goods that his parents had left him among the needy.
A large number of faithful always came to listen to his sermons, which he prepared kneeling and praying for several hours. Sometimes he spent the whole night before the crucifix or the Blessed Sacrament entrusting the preaching and thus obtained many conversions.
"In order to obtain conversions, one must have faith that conversions will be achieved. Faith moves mountains!", Said the Saint. In addition, he used to remember that the main quality to be a good preacher is "Loving God very much!"
With his enthusiasm he infected many priests in the Evangelization. The enemies and envious accused him before the inquisition with false testimonies and he was imprisoned. When he was released he was applauded by the people.
Saint John of Ávila was a friend and adviser to Saint Ignatius of Loyola, Saint Teresa of Jesus, Saint John of God, Saint Francis of Borja, Saint Peter of Alcántara and Fray Luis of Granada.
He left for the Father's House on May 10, 1569 saying: "Jesus and Mary." He was canonized by Blessed Paul VI in 1970.
More information: