Today is the feast of Saint Matthias, the "twelfth" apostle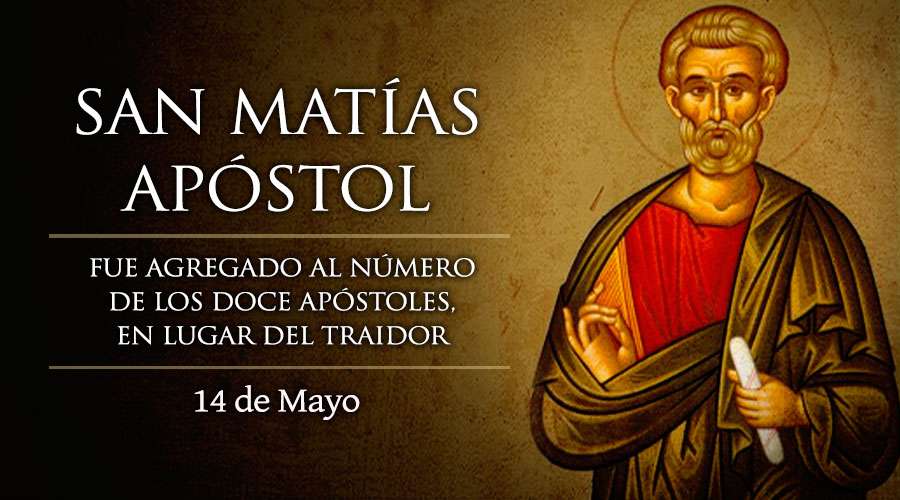 Today, May 14, the Church remembers Saint Matthias, the one chosen to occupy the place that the traitor Judas Iscariot had left among the Apostles. We can find in the Acts of the Apostles unequivocal signs of how much appreciation the early Church had for him, as well as the narration of the episode that accounts for his election.
After the Ascension of the Lord, the Apostles, together with Mary and several disciples, were in prayer, waiting for the Holy Spirit. In those days, Pedro invited the community to decide who should replace Judas:
"It is necessary that one of those who have been in our company during all the time that the Lord Jesus stayed with us, from the baptism of John to the day of the ascension, should be constituted with us a witness of his resurrection" (Acts 1 , 21-22).
"Two names were proposed: José, called Barsabás, nicknamed "the just", and Matías. And they prayed like this: 'Lord, you who know the hearts of all, show us which of the two you chose to carry out the ministry of the apostolate, left behind by Judas when he went to his rightful place.' They cast lots, and the choice fell on Matthias, who was added to the eleven Apostles" (Acts 1, 23-26).
Not much more is known about Saint Matthias, but it is known that he remained faithful to the Lord until the end of his days.
Pope Emeritus Benedict XVI, in 2006, shared a beautiful reflection based on the figure of this Saint: "From here we draw one last lesson: although there is no lack of unworthy and traitorous Christians in the Church, it is up to each one of us to counteract the evil they do with our faithful witness to Jesus Christ, our Lord and Savior".