Today Holy Thursday is also celebrated the day of the priest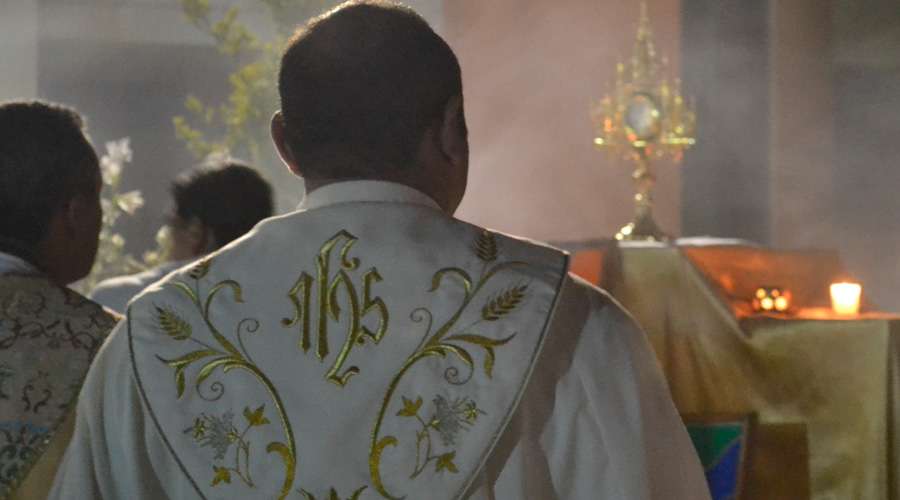 Today Holy Thursday, the day Jesus instituted the Sacrament of Priestly Order, is also celebrated on the day of the priest.
"This day is especially big for us, dear brother priests. It is the feast of the priests. It is the day on which our Priesthood was born, which is a participation in the only Priesthood of Christ the Mediator", Saint John Paul II wrote to priests on the occasion of Holy Thursday 1986.
"On this day, priests from all over the world are invited to concelebrate the Eucharist with their bishops and to renew around them the promises of their priestly commitments at the service of Christ and his Church," he added.
Priests have the grace to make Christ present in body, blood, soul and divinity with the consecration of bread and wine. As well as forgiving sins.
With the grace of God, a line of hierarchical succession has been maintained in the Catholic Church since the apostles and continues to this day. Only Bishops can ordain priests and all of them owe obedience to the Pope, the Bishop of Rome, successor of Peter and Vicar of Christ.
The priest's life is not easy. He has to leave his parents' home and deprive himself of having a family of his own. They educate and train thousands of faithful, who often end up doing the opposite of their advice.
Some even go hungry, thirsty and cold to take the Gospel to remote places. Others are misunderstood, persecuted and slandered for announcing the truth.
The important thing, as Pope Francis recalled on Holy Thursday 2013, is that the priest must make "our people feel that we are disciples of the Lord, feel that we are clothed with their names, that we do not seek another identity; and he may receive through our words and deeds that oil of joy that Jesus, the Anointed One, came to bring them."