Today begins the Octave of Easter 2022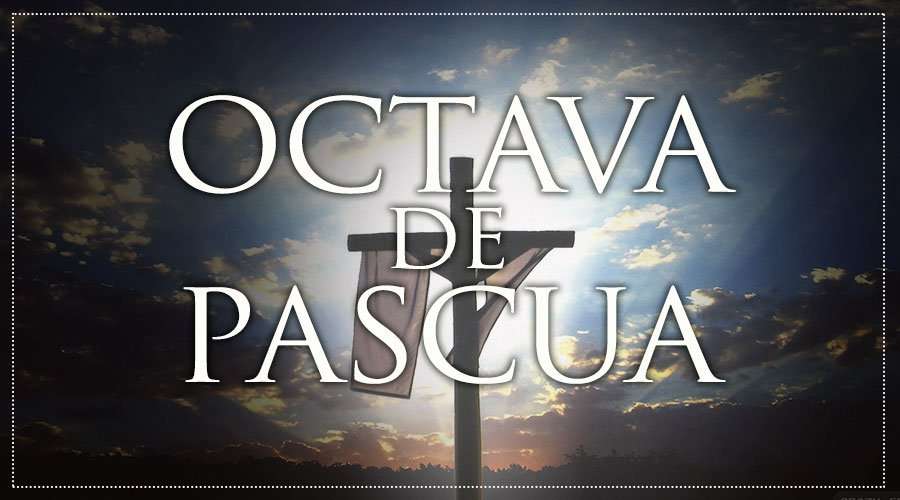 Today, April 17, Resurrection Sunday, Easter Season begins, that is, the liturgical period of fifty days begins in which the Catholic Church celebrates the pinnacle of the work of salvation: the Resurrection of Christ, the Lord . The Easter Season -also known as the Fifty Easter Season- concludes with the Solemnity of Pentecost.
the biggest sunday
Today simultaneously begins what is called the Octave of Easter, the first week of the Fifty Easter. These eight days are equivalent to "a single day", a "long Sunday", in which the jubilation for the Risen Christ lasts for eight days in a row -from Sunday to Sunday-.
In order for you to closely follow the Octave of Easter, we recommend you access the resources available for each day HERE.
Holy Scripture in everyday life
The daily readings focus on the accounts of the appearances of the Risen Christ and the experiences that the apostles and disciples had in his glorious presence.
You will notice that, throughout the Easter Season, the first reading, commonly taken from the Old Testament, is changed to one from the Acts of the Apostles.
Second Sunday of the Octave: Divine Mercy
The second Sunday of Easter, with which the Eighth concludes, is called Divine Mercy Sunday, according to the disposition left by Saint John Paul II during his pontificate, regarding the canonization of his compatriot Faustina Kowalska.
The decree of His Holiness was issued on May 23, 2000 by the Sacred Congregation for Divine Worship and the Discipline of the Sacraments, detailing in it that the celebration of Divine Mercy will always take place on the second Sunday of Easter. The official name of this liturgical day is "Second Sunday of Easter or Divine Mercy".
If you want to know how the celebrations called "Octaves" originated, we suggest you read this article from the Catholic Encyclopedia: https://ec.aciprensa.com/wiki/Octava.