This is Pope Francis' prayer intention for April 2022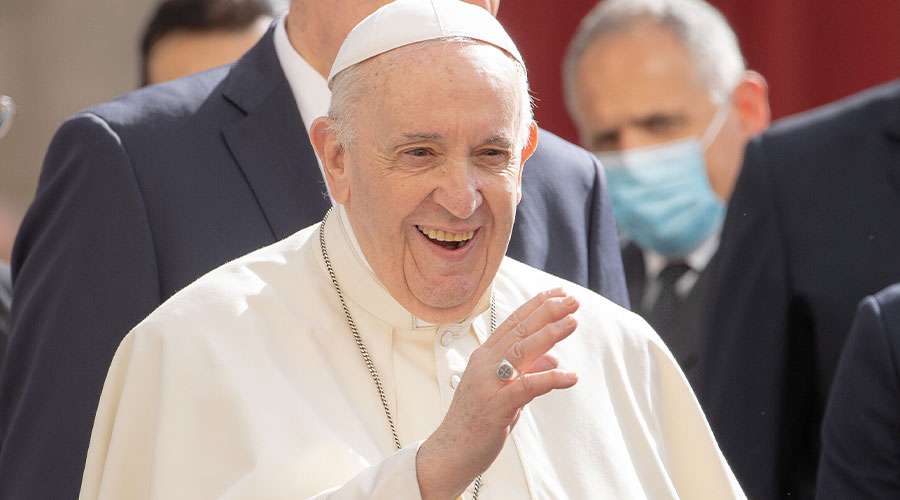 For the month of April 2022, Pope Francis encourages the faithful to join his prayer intention to ask "for health personnel".
The Holy Father asked to pray "so that the commitment of health personnel to care for the sick and the elderly, especially in the poorest countries, be supported by governments and local communities."
In February of this year, Pope Francis thanked the medical staff who have shown "heroism during the time of COVID", providing not only health care but also companionship to those who suffer.
"We must remember so many doctors, nurses and nurses, volunteers, who are next to the sick, take care of them, make them feel better, help them," he said.
Pope Francis has asked on several occasions to pray for health personnel.
About prayer intentions
In an interview with the Vatican newspaper, L'Osservatore Romano (LOR), in February 2019, the director of the Pope's Apostleship of Prayer Network, Fr. Frédéric Fornos, explained that in the Pope's prayer intentions "we find an echo in the challenges for the world".
Fr. Fornos indicated that Pope Francis urges us to pray for those who "let themselves be led down the path of death, due to various dependencies: drug or alcohol abuse, harmful use of new technologies or online pornography, with all its consequences. ".