They demand that links between the blasphemous magazine and drug trafficking be investigated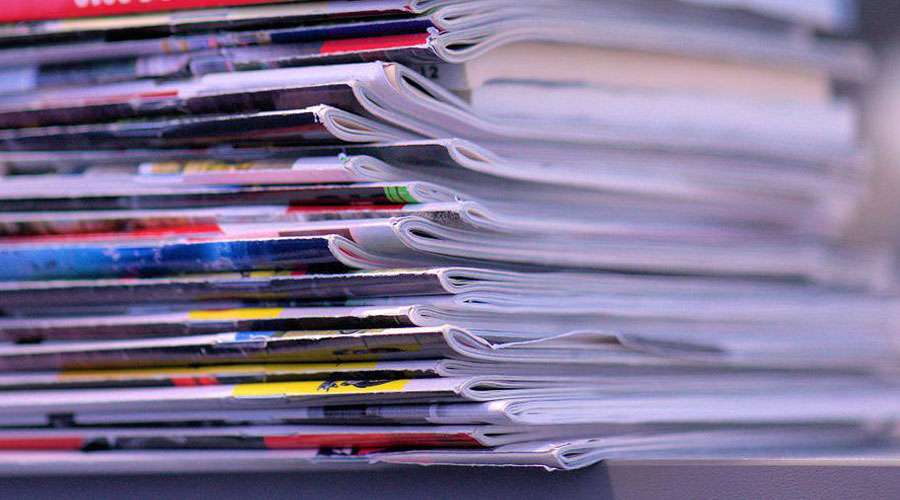 The Spanish association Christian Lawyers filed a complaint with the prosecutor asking that Gonzalo Boyé, founder of the blasphemous magazine "Mongolia", be investigated for money laundering from drug trafficking.
"We wondered how 'Mongolia,' a magazine that routinely lashes out at Christians, could survive if no one bought it. We want to know if the hatred of Christians reflected in the magazine is being paid for with drug money," Poland Castellanos, president of Christian Lawyers, told ACI Prensa.
WARNING: The image could offend the sensitivity of the reader
Boyé is being investigated by the National High Court in the case against the drug kingpin José Ramón Prado Bugallo, known as "Sito Miñanco", for two operations to introduce almost four tons of cocaine into Spain and the laundering of financial assets.
"Now it is up to the Spanish Justice to investigate whether this magazine has been used by Mr. Gonzalo Boyé, prior to 2017 -which is when his relationship with the magazine ceased- as money laundering and if what they intended by attacking Christians was divert attention," added Castellanos.
This week we have asked the justice system to investigate whether Gonzalo Boyé used the Mongolia magazine to launder money from drug trafficking. pic.twitter.com/4EiRM4S2Mn

– Christian Lawyersﻦ (@AbogadosCrist) April 23, 2022
The president of the Christian association wonders "if freedom of expression – in this case hatred of Christians – is used as a wild card to justify any crime."
"Mongolia magazine thinks that attacking Christians is gratuitous, without shame or consequences, despite the fact that there is a fundamental right protected by the Spanish Constitution: religious freedom," Castellanos said.
"It seems that freedom of expression is worth attacking Christians, but it is not worth praying against abortionists," he added.
The Chilean Gonzalo Boyé, founder of the secular pamphlet "Mongolia", was already sentenced in 1996 to 14 years in prison for collaborating with the terrorist group ETA in the kidnapping of the industrialist Emiliano Revilla. He only served 6 years behind bars and never paid the compensation to the businessman when he declared himself insolvent.
Boyé used the time in prison to graduate in Law from the National University of Spain at a distance (UNED).
Among the lawyer's clients is the Balearic rapper Josep Miquel Arenas Beltrán, "Valtonic", sentenced by the National High Court to 3 and a half years in prison for praising terrorism, slander and serious insults to the Crown.
Carles Puigdemont, former president of the autonomous community of Catalonia, has also been a client of his.
Another of his clients was Josu Ternera, leader of the terrorist group ETA, or the squat Rodrigo Lanza, who left a Barcelona city guard in an irreversible vegetative state after beating him.
The term "squatter" commonly refers to the illegal appropriation for an indefinite period of normally uninhabited houses or land.