The war between Jorge Javier Vázquez and Marta Riesco: he leaves the set of 'Sálvame' and she talks about harassment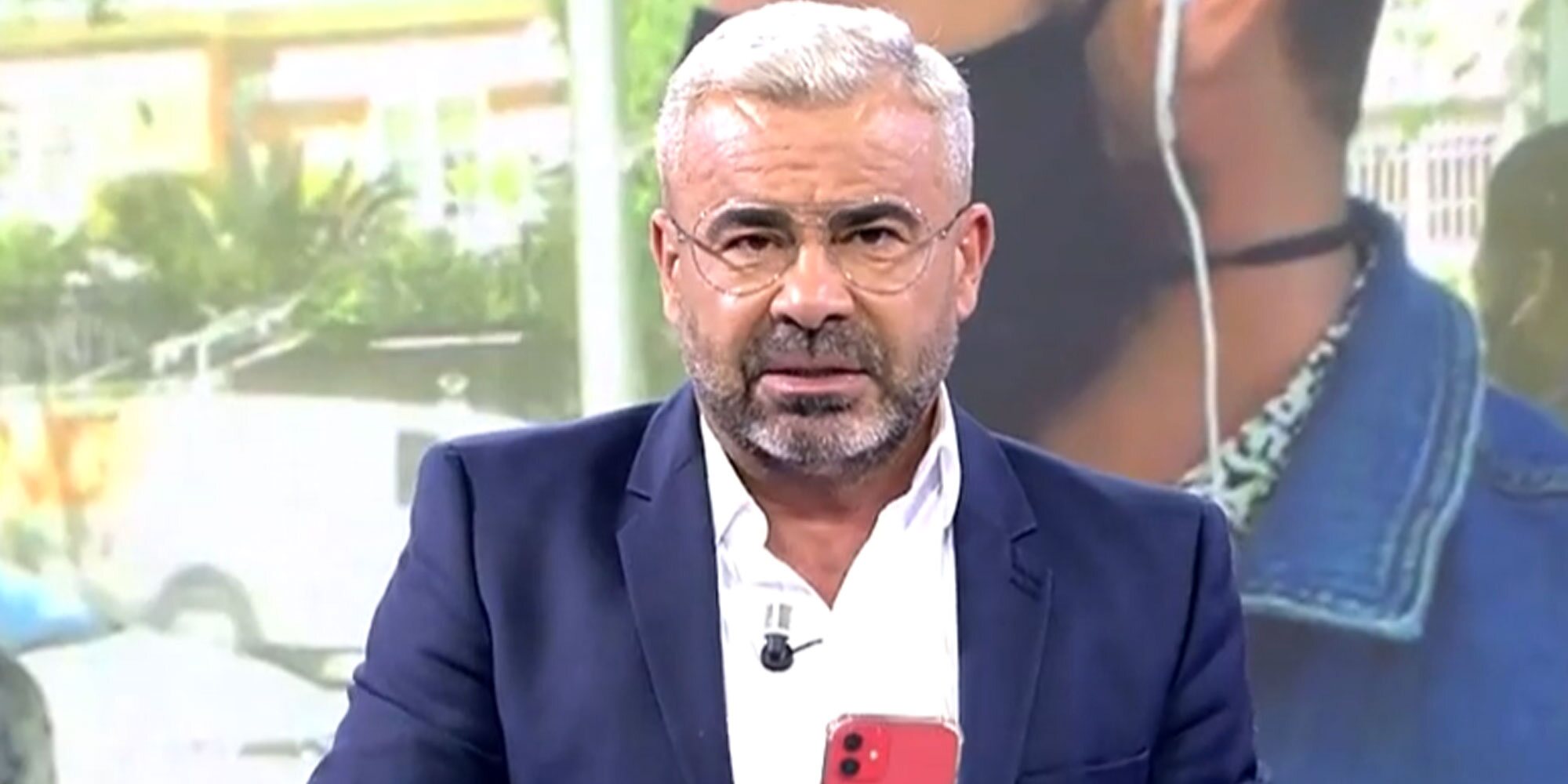 Marta Riesco said that she was going to prove that what she had said about the call with Rocío Carrasco's alleged proposal was true, and it seems that she has succeeded in part because the other version agrees on everything except precisely that Rocío's daughter Jury was on the phone. The collaborator spoke extensively about this story from the April Fair in Seville, the place from which she connected with 'The AR Program'. She may have convinced many, but not everyone.
Jorge Javier Vázquez, against Marta Riesco | Photo: Telecinco.es
That same afternoon in 'Sálvame' Jorge Javier Vázquez expressed his opposite opinion: "Marta Riesco is an element that, if at some point I found funny, now seems dangerous to me. I would never like to have her in the newsroom. I would not like to have her in the team because he messes up the atmosphere and I also know that his teammates hate him," said the presenter. "Let's not forget that Marta Riesco, with this story of half-truths, joins the bandwagon of promoting the idea that Rocío Carrasco is crazy, she joins the bandwagon of Penas and Rocío Flores. It is great for her to classify Rocío Carrasco as crazy , because that's how he tries to invalidate his testimony. The three of them are trileros."
"These types of tricks invalidate her as a reporter. This lady would have to cross over to the other side and become what she is, a character from the underground level like Penas," commented the presenter, who also said: "After taking a picture of you with me, you arrive at a place and in a loud voice and with a jocular tone you say that you are thinking of reporting me for harassment. The other person with whom you were speaking had to take it out of your head, let's not start playing with these issues, people The one you hang out with tolerates it, but not these terms with me. Don't start answering idiocies and imbecilities and you already know how the dwarf dictator is when he gets pissed off. To me terms of harassment no, maybe the one you sleep with yes , but not with me. I am not going to allow all the tar that surrounds you to splash me even a little bit. I am very clear about what I would do with you because people like you are the ones who destroy the companies. Mediaset presenters take care of each other " .
The harsh words of Marta Riesco and the departure of Jorge Javier
Before his words, Marta Riesco, who was watching the program, exploded in her stories: "Hello, Jorge Javier Vázquez, the ones who are making me crazy are you. You have called me trilera, zenutria and that you are going to kick me out and I have left little here. This man has been harassing me for 25 minutes. Insulting me, harassing me and asking for my dismissal. All for having told the truth of a call, an uncomfortable truth. I have two medical leaves for harassment from La Fábrica de la Tele ", adding #STOPACOSO. After reading the message, Jorge Javier Vázquez also exploded: "But are you stupid? Where is your level of reading comprehension? Who said that they are going to kick you out? And that you have little left here? I think that yes, as soon as the boss appears. Because your boss doesn't accept these shitty stories on her show," he said of Ana Rosa Quintana, who is on sick leave. "At this point, I think the network has to make some decisions. So if you have a host harassing a female writer, I think the best thing is for the host to leave until things are sorted out." And Jorge Javier Vázquez left.
Jorge Javier Vázquez speaks in 'Sálvame' about Marta Riesco | Photo: Telecinco.es
Marta Riesco continued in her stories: "I was seeing what this person was saying about me, a person to call him something because I think that a person with a little morality and a little education would not do to me what he has done to me. Then we get along hands up with people who do very bad things like Verónica Forqué, to whom they unfortunately dedicated a special because she had committed suicide, and one of the things they put their hands up for was because of all the criticism that they had done to her publicly and that she had not been able to assimilate it well because she was feeling unwell. As you know I find myself… I have anxiety problems, I am undergoing treatment at the psychologist, I am on pills and all due to the media harassment that I have suffered since my relationship with Antonio David became known, a person who has been denounced for considering him an abuser, something that the Justice has never seen as they have seen it. For all that they have taken me as the head of Turkish and they have started doing horrible things to me for 5 months and for fear of losing my job I have not retaliated or done anything".
"Obviously in the doctors I've been to, the psychiatrist, in the emergency room, I've told what was happening to me, it's everywhere, and it's incredible that a person on television is saying the things he is saying. A superior me to say that I should leave, that my teammates hate me and that the same defender does what the same defender just did to me for 25 minutes. I think Jorge Javier has to be aware of what he has done. I have a family, I have teammates, I have friends who are suffering because of all the words he has dedicated to me and as I already said once, thank God I am in treatment, thank God I am doing as well as possible despite this media harassment that has been done to me. they stopped, they have come back stronger than ever because I revealed the content of a call that was later proven to be true. The only part in which it has not been said that I have told the truth according to them is that I speak with Rocío Carrasco and her They tell you no. All this has generated that for 25 minutes he has said everything that Jorge Javier Vázquez has said about me. There is no right, there are no first class, second class and third class women, I am a woman like those who are denouncing that they have been subjected to media violence. You are doing media violence to me and especially you, Jorge Javier Vázquez," the reporter accused.
Marta Riesco in her Instagram stories | Photo: Instagram Marta Riesco
"I hope that all the things that have been said like this girl is not okay, all the feminist women on that set and the feminist men on that set stand up and say that it is not fair that a person for having in love and for having given information that is being tested point by point, because it leaves Rocío Carrasco in a bad place, you are denigrating me and you are dedicating the program you are dedicating to me. I am not going to shut up, I am no longer afraid I am working in a production company that respects me and where we give our opinions and do our work freely. I am a journalist, although I am in love with Antonio David Flores, I am a journalist, I deserve respect, my family deserves respect and what has been done to me today is denigrating. She cannot allow this on public television. I hope and wish that the Minister for Equality, in the same way that she entered another time for what you already know, I hope that when she sees the program and sees what is happening to me doing in work, I hope you also have a few words for me, a few words of support. I have always believed in freedom, I have always believed that we have to do what we want without hurting people and having fallen in love does not give anyone the right to do what they are doing to me. No one has the right to denigrate me, harass me, ridicule me and do this to me in front of all of Spain. It is an injustice and from here I publicly denounce it," concluded Marta Riesco.