The unexpected presence of King Felipe in the match between Rafa Nadal and Carlos Alcaraz at the Madrid Open 2022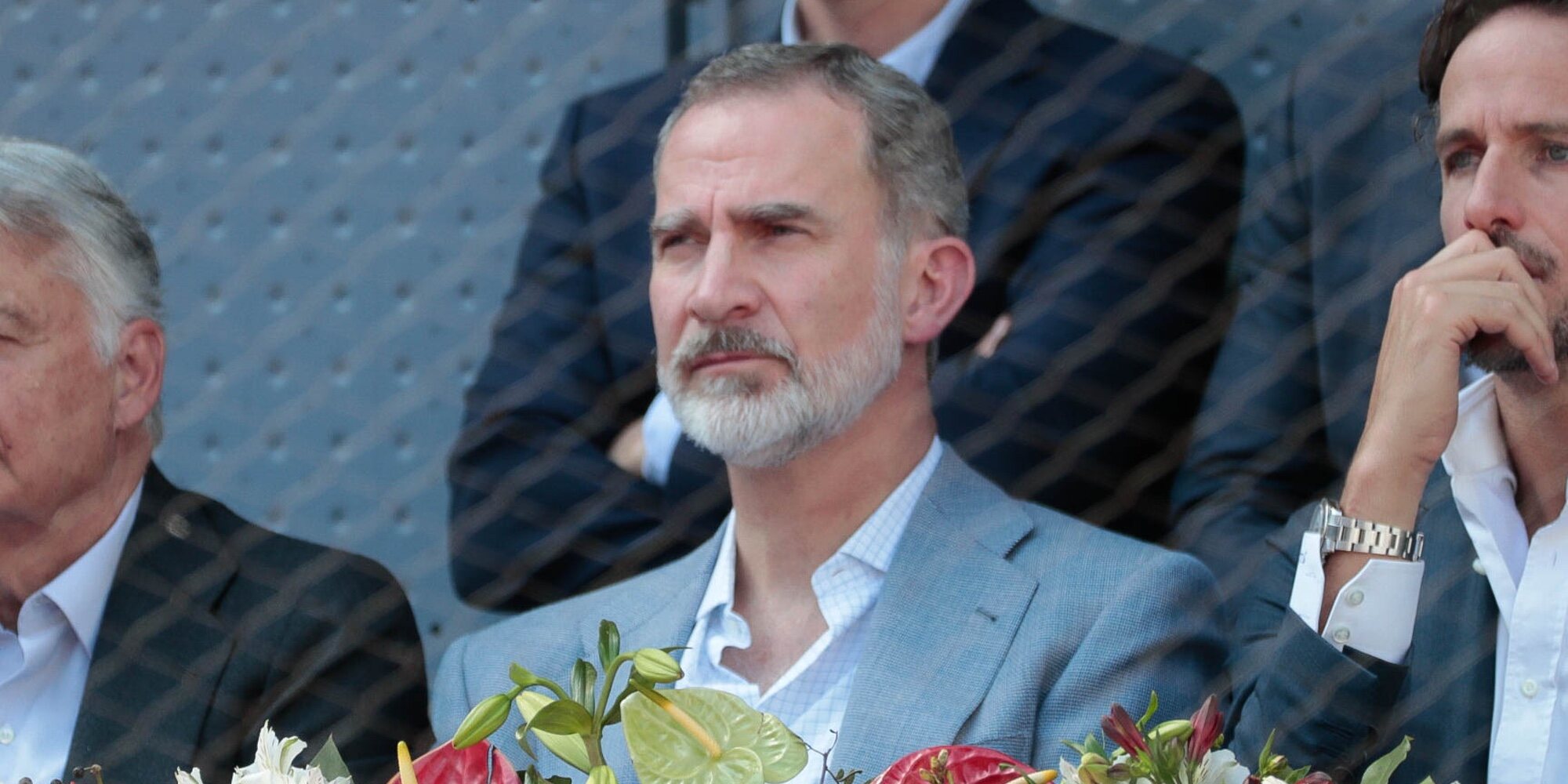 The Caja Mágica manages to bring together many amateur faces at the Madrid Open every year, but what nobody imagined is that this year it would have the presence of, nothing more and nothing less, King Felipe. The monarch has been able to enjoy a very special match, the one played between Rafa Nadal and Carlos Alcaraz, who has become the great promise of tennis and in a certain way in the generational replacement of his opponent.
King Felipe with Feliciano López at the Madrid Tennis Open 2022
In this unexpected appearance, he was sitting in the stands with Feliciano López, Director of the tournament, and Ignacio Garralda, Director of Mutua Madrileña, in the box of honor. The truth is that his presence was not announced in the official agenda of the Royal House, so he has attended this sporting event more in a personal capacity, as a fan, and not as Head of State. For the occasion he has come dressed in an informal but successful way, without a tie and with sunglasses, and he has not missed any detail of what has been happening in all the disputed points.
The duel has been very tense and it has been noted on the face of King Felipe, who sometimes put on gestures of suffering when watching a match of these characteristics, marked by emotion. But this is not the first time that he has been seen enjoying a tennis match, because he already did so in the Davis Cup final in 2019. On the other hand, we must not forget that he greatly admires Rafa Nadal and that he also The tennis player maintains a special bond with the Royal House, especially with King Juan Carlos, whom he invited to his wedding and who attended with Queen Sofía in October 2019.
King Felipe looks excited at a match at the Madrid Tennis Open 2022
But beyond this unexpected appearance, it should not be overlooked that Rafa Nadal is still the great protagonist of this competition and that is why he has chosen this match to enjoy this sport. The tennis player is one of the best in history, and despite his injury, he has continued to show his mental strength to compete in a tournament like this. In addition, he has had an audience of honor without detracting from the presence of King Felipe, because his wife Mary Perelló and his sister Maribel have been supporting him.
Familiar faces display
In the same way, during these days there has been a great display of celebrities, but in this match they have been enjoying themselves as more sporty fans such as Marcos Llorente, Dani Carvajal, Roberto Carlos, Raúl González or Jorge Lorenzo. Jorge Bárcenas, Victoria Federica's partner who is the King's niece, Amelia Bono, Martina Klein or Natalia Verveke, Javier Veiga and Marta Hazas have also been there.