The reappearance of Concha Velasco with which she fulfilled the promise that her son Manuel had made to Jorge Javier Vázquez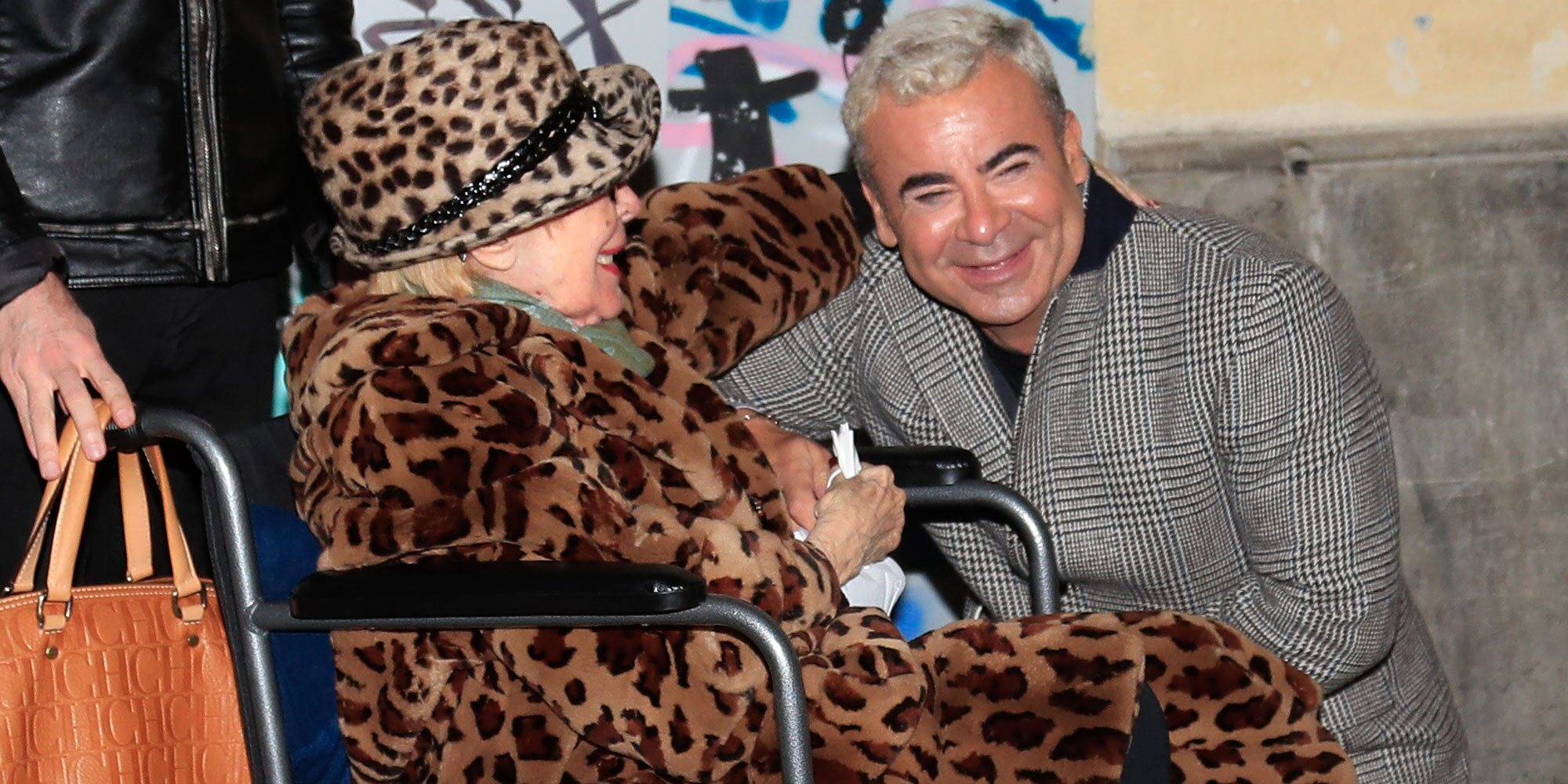 After it became known that Concha Velasco was in a residence in the Madrid district of Tetuan, her son Manuel Martínez Velasco was forced to make a series of clarifications regarding his mother's health. In addition, he wanted to make it clear that Concha Velasco has not been abandoned by her family, but rather the opposite, since if she has entered a center for the elderly it is so that she can be very well cared for at all times.
Concha Velasco and her son Manuel with Jorge Javier Vázquez after the performance of 'Dismantling Seneca'
The playwright went to 'Sálvame' to explain all that and talk about how the actress is, noting that she not only receives visits from her family, but from her many friends and colleagues. He also noted that her mother goes to the theater and still likes to enjoy shows. Jorge Javier Vázquez, who was the one who spoke with Manuel Martínez Velasco, recalled that his work 'Disassembling Seneca' was coming to an end, and he made him promise that that same weekend mother and son would go to see him at the theater in Madrid . So it was.
An emotional reunion
On Saturday, March 12, 2022, Concha Velasco and her son Manuel traveled to the Reina Victoria Theater in Madrid, the same one in which mother and son had premiered 'María's room' in autumn 2020, which was the last actress play. Concha Velasco appeared in a wheelchair due to her mobility problems. Her son Manuel de Ella, who goes out of his way for her mother, took care of her at all times and both enjoyed a show that the presenter dedicated to the Valladolid woman.
Concha Velasco and Manuel Martínez Velasco say goodbye to Jorge Javier Vázquez after the performance of 'Disassembling Seneca'
At the exit, the actress and the playwright chatted with a delighted Jorge Javier Vázquez, who was proud to have had one of his idols in the audience. To prove it, he took a photo with the actress inside the theater and posted it on his social networks, where he left a message indicating his joy at having been able to act in front of Concha Velasco: "Happy for having been able to dedicate the show to Concha Velasco. What a thrill to have you in the audience. Thank you for so much for so many years."
Coquettish as she is, Concha Velasco had arrived at the theater very well dressed. Of course she was as radiant and friendly as usual. It may be that her health is no longer good and that she has had to get off the stage forever, but Concha Velasco has been, she is and will always be a star.