The Pope suggests religious imitate Saint Joseph to be parents of the youth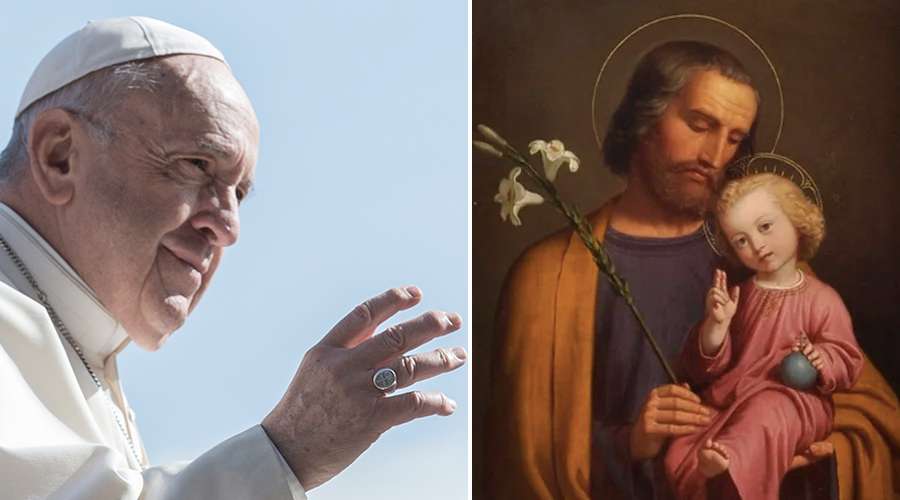 Pope Francis invited religious to imitate Saint Joseph to be parents of youth who "today more than ever need credible witnesses."
In a letter sent to the Congregation of Saint Joseph founded by Saint Leonard Murialdo 150 years ago, the Pontiff encouraged in this Jubilee Year to allow oneself to be "guided by the meek and concrete example of Saint Joseph" and to deepen "the art of capturing the needs of the times and providing them with the creativity of the Holy Spirit."
"In this Jubilee Year I wish you to deepen, in the school of the founder, in the art of capturing the needs of the times and providing them with the creativity of the Holy Spirit", the Pope invited.
Then, the Holy Father asked to remember "particularly the youngest, who today more than ever need credible witnesses."
"In your ministry, let yourself be guided by the meek and concrete example of Saint Joseph; like him, never stop dreaming of the amazing wonders of God; like him, who, doing everything possible for Jesus and Mary, made of his own life the 'sign' of a superior fatherhood, that of the heavenly Father, accept the great call to be fathers dedicated to today's young people", suggested the Dad.
In addition, the Holy Father pointed out that Saint Leonard Murialdo founded this religious family on March 19, 1873 and stressed that this anniversary is "a opportunity to remember the Lord with gratitude and ask him with confidence to continue blessing the Congregation, sustaining his charism, oriented to the education of young people, and conforming it to the present according to the will of the Spirit".
In this line, the Pope quoted the phrase of Saint Leonard Murialdo "new times demand new works" and stressed that this Italian saint was able to "offer effective remedies in accordance with the times" by taking "poor and abandoned young people seriously". and help many young people with their immediate needs, but also to "prepare a decent future through education and apprenticeship".
"Inspired by Saint Joseph, he worked with humility and charity, urging each member of the Congregation to be a friend, brother and father of young people in need, drawing strength from the conviction that God loves each one with a tender, provident predilection and merciful," the Pope wrote.
Finally, the Holy Father encouraged them to continue their apostolic work in parishes, homes and oratories, always remembering the teaching of Saint Leonard Murialdo "we are in the hands of God and we are in good hands".