The Pope and Vatican employees mobilize to send aid to refugees from Ukraine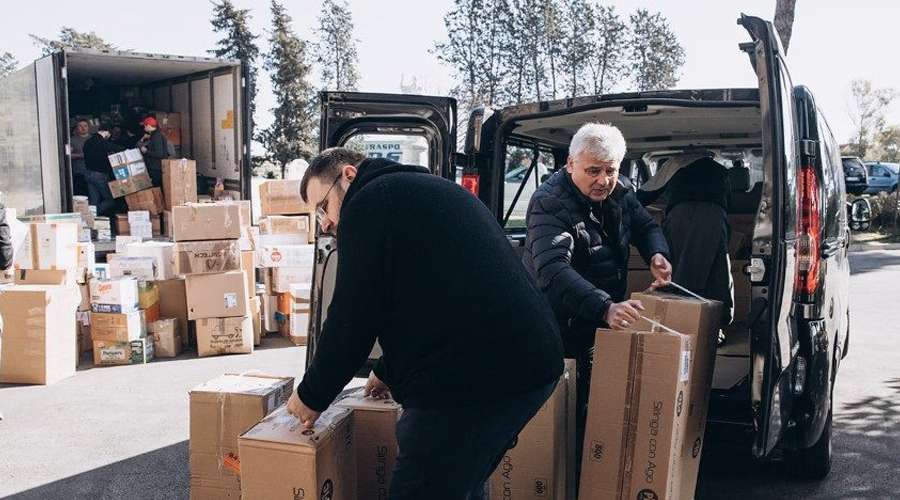 Pope Francis sent, through the Apostolic Limonery, medical supplies for Ukrainian refugees who are on the border with Poland.
According to the official newspaper of the Holy See, L'Osservatore Romano, the pontifical almoner, Cardinal Konrad Krajewski, personally brought medical supplies from the Vatican pharmacy, such as syringes, patches and disinfectants, to the Santa Sofía Basilica in Rome.
It was the first shipment of solidarity aid that will arrive in a few days in Lviv, a city located in western Ukraine, about 70 kilometers from the border with Poland. It was indicated that medicines will also be sent soon.
"The Vatican is willing to help those in need and it does not look at nationality, but at the man in need," added the Vatican newspaper.
Likewise, the Bambino Gesù pediatric hospital reported that it made 20 places available for child cancer patients from Ukraine.
Lastly, L'Osservatore Romano also reported that next Monday, March 7, the Apostolic Limonery will carry out an "extraordinary collection of food and medicine for the Ukrainian population devastated by war", to give another concrete sign of help and closeness to those who are suffering.
It is a "solidarity initiative" to which Vatican employees will be able to join by donating non-perishable food and medicine that will be sent in vans from the Vatican City State (SCV) through the Minor Basilica of Hagia Sophia in Rome.
Since this basilica is the meeting place of the Ukrainian Greek-Catholic community in Rome, days ago the rector of the church, Fr. Marco Semehen, began to receive essential material to send to people who have had to flee of his country for the Russian attack.
In addition, many Ukrainian truck drivers are transporting donations of children's clothing, food, medicine and toys, among others, to help the victims of this conflict between Ukraine and Russia.
On January 28, 2018, Pope Francis visited the minor Basilica of Santa Sofia in Rome and prayed that "the Prince of Peace silence the weapons".
On that occasion, the Holy Father recalled the sufferings of Ukraine, which was experiencing a serious political and coexistence crisis after years of war.
"I understand that, while you are here, your heart beats for your country, and it beats not only with affection, but also with anguish, especially for the scourge of war and economic difficulties", the Pope told the Ukrainian faithful.
Along these lines, the Holy Father addressed a few words of recognition "to so many women who, in their community, are apostles of charity and faith. They are very valuable and bring to many Italian families the proclamation of God in the best of ways, when with their service they take care of people through a prudent and non-invasive presence".
To them, the Pope invited them to "consider their work, tiring and often little recognized, not only as a task, but as a mission".
Finally, the Holy Father explained that his visit was to tell them that "he is close with his heart, close with prayer, close when I celebrate the Eucharist."
"I beg the Prince of Peace to silence the guns. I also ask that you never again need to make enormous sacrifices to provide for your loved ones. I pray that in the hearts of each one hope is not extinguished, but that the desire to move forward, to always start again, is renewed, "said the Pope.