The plan of the Infanta Cristina with her son Pablo Urdangarin taking advantage of her trip to Barcelona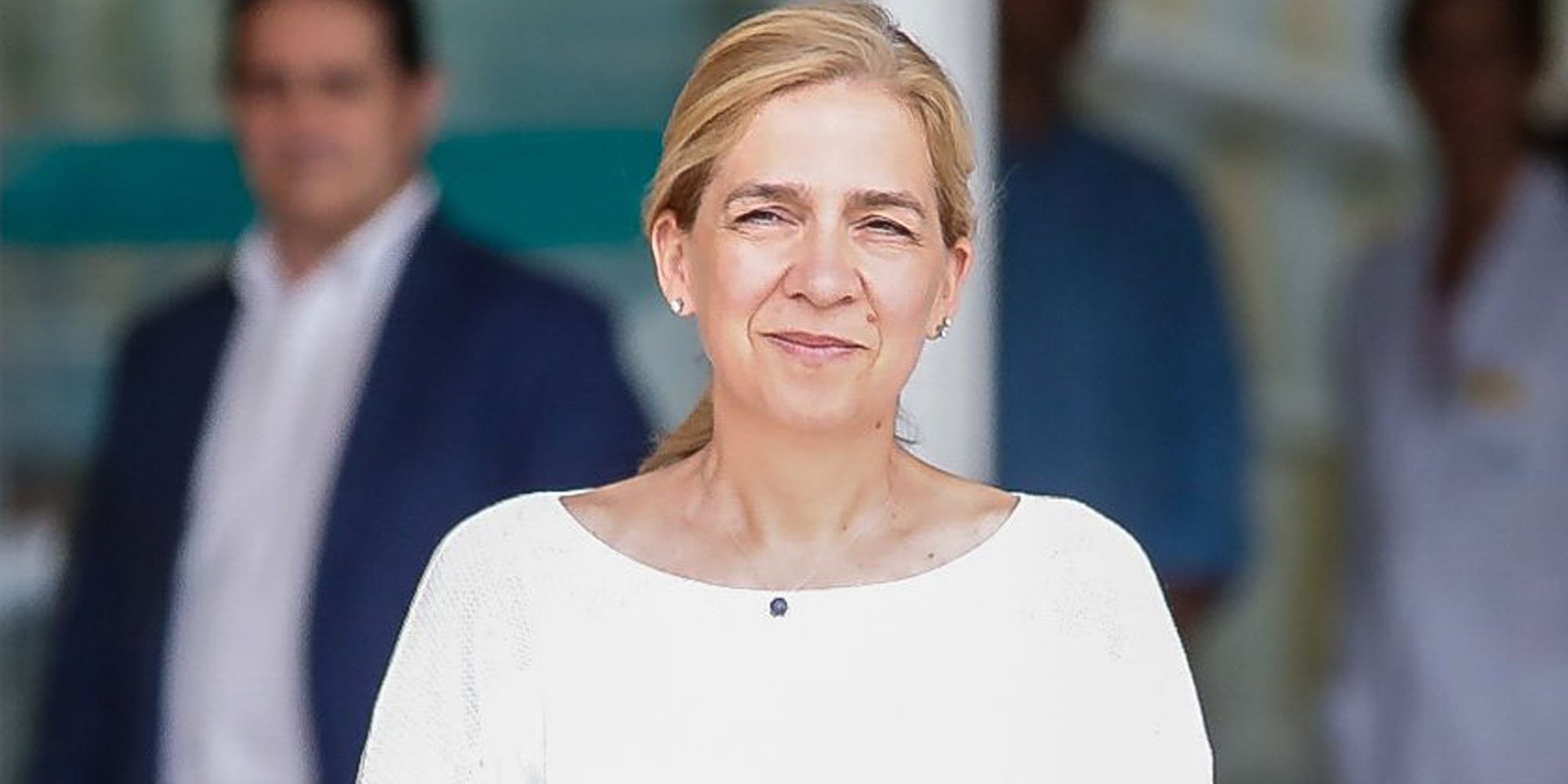 The winter holidays of the Infanta Cristina have given a lot. Taking advantage of this free season of her daughter Irene Urdangarin in Switzerland, her mother and daughter traveled to Barcelona to spend a few days on vacation there. In the city of Barcelona they have a sister of Iñaki Urdangarin and her family, very good friends and above all Pablo Urdangarin, settled in La Masía and a Barça B handball player.
? The infanta Cristina, in the Palau with her son Pablohttps: //t.co/eQzreXanvJ

? Sports World (@sportsworld) February 19, 2022
Cristina de Borbón was precisely seen with her second son in a plan for two that they enjoyed from 12:00 on Saturday, February 19, 2022. Mother and son went to the Palau Blaugrana to watch the Asobal match which pitted Barça against Bidasoa, and which resulted in a 31-28 victory for the locals, which has served to strengthen their leadership.
As El Mundo Deportivo points out, both were enjoying the game together from the stands in a plan for two that made Pablo Urdangarin very happy, delighted not only to spend time with his mother, but also to watch a team game together in the one you would like to get to play forever.
Infanta Cristina and Iñaki Urdangarin with Irene Urdangarin in Pablo Urdangarin's debut at Barça de Balonmano
Pablo Urdangarin made his debut with success at Barça B, in fact he had to play that same day against Eón Horneo Alicante at the Ciutat Esportiva Joan Gamper, and he also made his first team debut. In fact, he did it on October 23, 2021 at the Palau Blaugrana in a match in which the Infanta Cristina and Iñaki Urdangarin were spectators. In addition, on that date the 50th anniversary of the Palau was celebrated and Urdangarin was invited for having been one of the best Blaugrana handball players.
Reunion with Iñaki Urdangarin
Precisely Iñaki Urdangarin has been key in this trip of the Infanta Cristina to Barcelona. Both met again, and although they did not spend much time together, they did have time to talk. The former handball player, who is no longer with Ainhoa ​​Armentia, admits that he was wrong and hopes to reconcile with the Infanta Cristinae. Urdangarin knows that Cristina de Borbón needs time and it will be precisely that, time, that he will say if they are given another chance.