The official photos of the Confirmation of Elizabeth of Denmark show the two royal presences that were most expected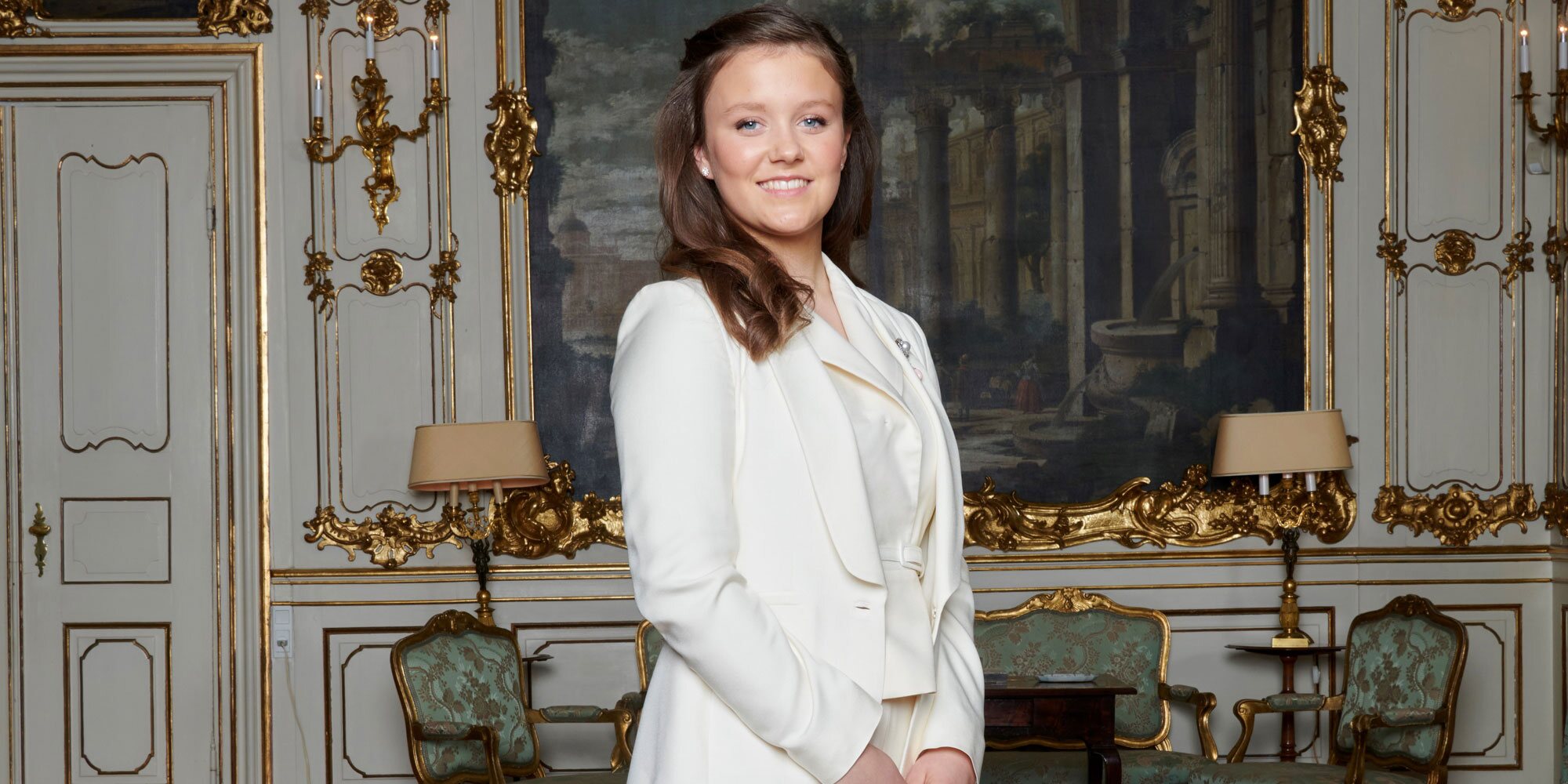 Elisabeth of Denmark celebrated her Confirmation on Saturday, April 30, 2022 at the Fredensborg Palace Church. This place, close to the Chancellery, residence of the Crown Prince's family in spring, has been the scene of important events for the Danish Royal Family. Without going any further, on May 15, 2021, the Confirmation of Christian from Denmark took place there, an act that had been delayed a year due to the pandemic and that was finally celebrated, but with a series of restrictions.
Official photo of Margaret of Denmark, Frederick and Mary of Denmark and their children at the Confirmation of Elizabeth of Denmark
These restrictions meant the absence of relatives and godparents residing abroad, which meant that their entire maternal family, the Donaldsons, of Joaquín and Marie of Denmark and their children, Princes Enrique and Athena, as well as Pablo of Greece, were missing. , Victoria from Sweden and Haakon and Mette-Marit from Norway, royal godparents who were left wanting to go to their godson's Confirmation. In this way, the royal presence was in charge of the members of the Danish Royal Family who could go, that is, Queen Margaret, Frederick and Mary of Denmark and her children and Princes Nicholas and Felix.
Fortunately, the situation has improved considerably, and almost a year later, her sister Elizabeth of Denmark has been able to have a Confirmation like the ones that were celebrated before the pandemic. There were no shortage of hugs and kisses, those that Margaret of Denmark dedicated to her son Joaquín de ella, whom she misses a lot because she lives in Paris, and to her granddaughter Isabel, that was why her big day was . And besides, she was able to have her uncles and her cousins, now without problems to come from France.
Official photo of Elizabeth of Denmark very smiling at her Confirmation
The ones she could not have were her maternal relatives. Princess Mary had already said that her father, John Donaldson, was going to stay in Australia because he is too old to make such a long trip. In return, Elizabeth of Denmark had the presence of all her godfathers and godmothers, whose presence was revealed in the official photos distributed by the Danish Royal House and signed by Franne Voigt.
the royal godmothers
Matilda of Belgium, the godmother of the highest-ranking Princess Elisabeth, was known to have been seen appearing in a car, but there were no photos posing upon her arrival because that was only reserved for members of the Danish Royal Family. , for whom Queen Margaret was waiting at the door as an official welcome. But yes, the Queen of the Belgians went there, and that despite the fact that she had just recovered after having tested positive for coronavirus. Fortunately, she soon found herself well enough to travel and spend a few hours with the Danish Royal Family, with whom the Belgian Royal Family has a very good relationship.
Elizabeth of Denmark with her parents, her siblings, her grandmother Margaret of Denmark and her godparents at her Confirmation
In the official photos you can also see Nadine Johnston, Christian Buchwald, Peter Heering and Marie Louise Skeel, all of them friends of Federico and Mary of Denmark, but there is also the other royal who sponsored Princess Elizabeth at her baptism and who for course traveled to Denmark to be present at the Confirmation of his goddaughter. She is Princess Alexia of Greece, cousin of Prince Frederick and therefore second aunt of Elizabeth of Denmark.
The always discreet Alexia of Greece resides in Lanzarote with her husband and four children, but she had no problem traveling to the country of her mother, Queen Ana Maria of Greece, and seeing her aunt Margarita again, her cousins ​​and his nephews. In fact, none of them attended the wedding of Philip of Greece and Nina Flohr on October 23, 2021 in Athens, where the Danish Royal Family was represented by Princess Benedicta, so it was the perfect occasion for this family reunion.