The Kardashian-Jenners give all the details about what will be seen in their new reality show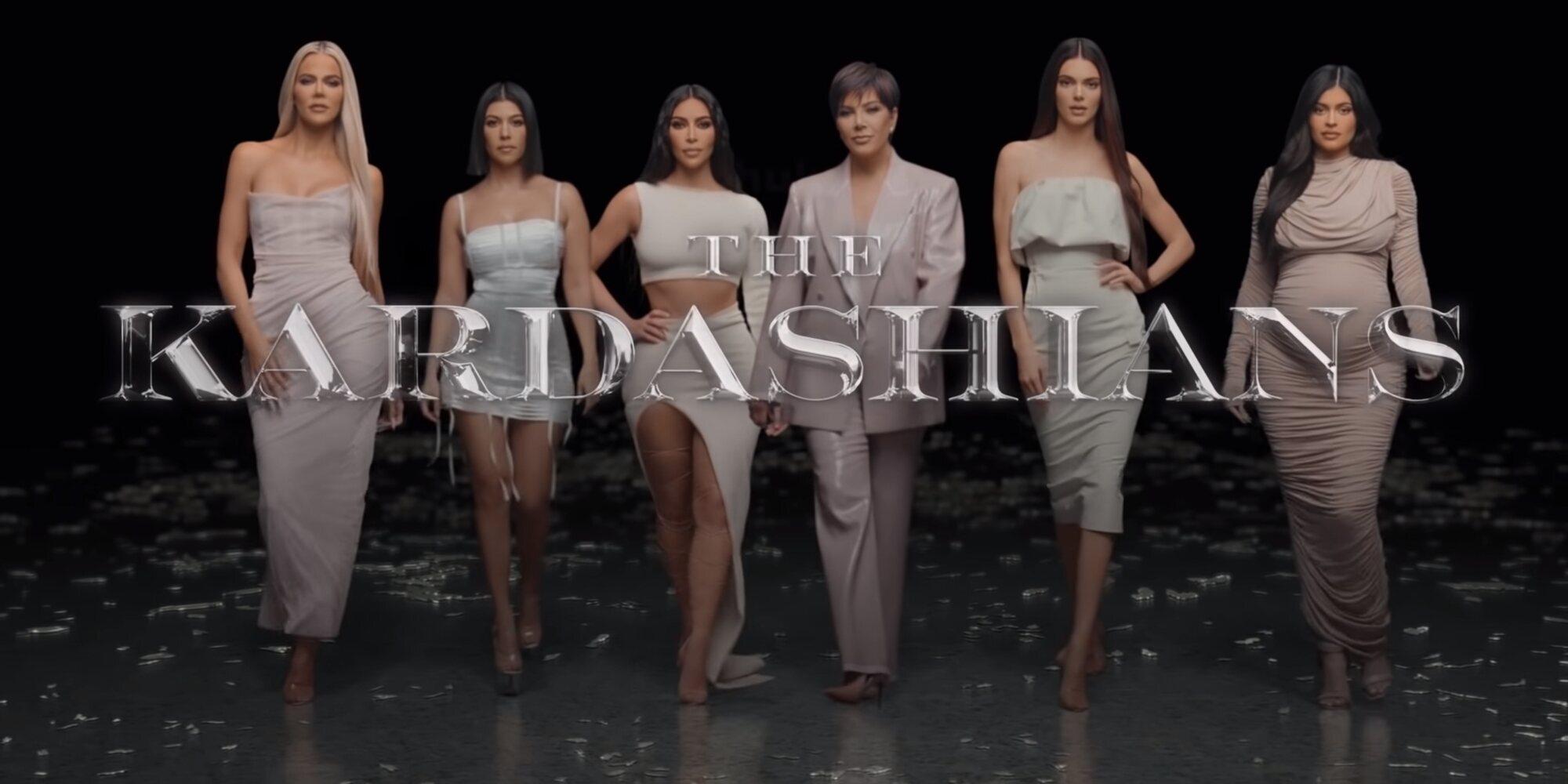 Kim, Kourtney and Khloé Kardashian along with Kris Jenner are the new protagonists of the cover of Variety magazine on the occasion of the premiere of their new series, 'The Kardashians', which arrives on April 14 on Disney+'s Hulu. A new television format after the end of 'Keeping Up With The Kardashians', the program that gave them fame and kept them on the small screen for 14 years and 20 seasons. An audiovisual document that allowed to navigate -literally- through the lives of all of them, their good and bad moments. But now, this new stage marks a new beginning.
Despite the fact that a couple of trailers have already been released about what will be seen in this new program, it was not until now that the true content of it was revealed, something that brought the millions of followers of the Kardashian-Jenner sisters on edge. . Kourtney, Kim, Khloé, Kris, Kendall and Kylie now return to the small screen to show all their fans that if they are famous or their companies are successful, it is because they are "true bosses".
Kris, Kourtney, Khloé and Kim star on the cover of Variety
The Kardashian-Jenner clan wants, basically, to be recognized for all the work they do on a daily basis and that has led them to be who they are, basically multimillionaire women thanks to their businesses. Period. Proof of this is that the way in which this report begins, in which Elizabeth Wagmeister -the journalist- assures that at 5:51 in the morning Kris Jenner was already prepared to grant the interview after having gotten up at 4 in the morning. the morning to be able to prepare in time. After giving her statements, the momáger assures that she has already scheduled the recording of several scenes for 'The Kardashians' with her partner, Korey Gamble, and her daughter Khloé, who will later be joined by Kylie Jenner and her two children, Stormi and the newborn wolf.
Regarding the content of those images, this is going to be a bit different from what had been seen so far in 'KUWTK'. Dramatic women now give way to empowered and hard-working women. "On E! the episodes were very short and the producers knew what the audience wanted. This new reality show is more of a documentary style and takes a different angle on where we are in our lives right now. This audience is in another point than E! and there will be more about our business or my law studies," Kim said during an interview at the magazine's photo shoot, which took place in their offices. After finishing, the journalist assures, they all start to continue with her lives but this one she stays for another photo session, leaving there 11 hours later to continue with her tasks as a mother of four children.
This shooting job, despite having a new approach, is no less strict than the previous one. Variety exclusively tells that Hulu has signed with the Kardashian-Jenners two seasons of 40 episodes in total whose duration will be longer than the 45 minutes of 'KUWTK'. "The series doesn't stop at delving into what the media is saying about them [y sus vidas privadas]", They assure from the aforementioned medium. This would not be for another reason than the maturity that all of them have gained over the years and experience, which has led them to set limits in this new stage.
"I would say that I was the one who started the conversation about the limits when filming, but in the end it is finding a balance between what we are shooting and having moments for ourselves such as taking the children to school, training in the morning. All the things we need to survive. For example, yesterday I received a message about shooting on Valentine's Day and I said no, "says Kourtney, who was the first to deny the long hours of recording in the previous program, an attitude that, surprisingly, her sisters have now adopted: "Kourtney was a bit the one who started our reality show because she had no interest in fame or concern about what others thought, that's why she shared everything. This time it's more her way of understanding it now and it's very surprising to see how open she is to doing it, but it's also helped change the way we individually record."
Your professional facets become more important
All of them want this new series to surprise the world from another point of view. "Now the episodes are like, 'Oh my God, is that all you do? Is that all that's going on?'" Kim acknowledges. Because no, the K sisters are not only dedicated to taking photos for social networks, to make dream trips or to splurge millions on jewelry or mansions in different parts of the state of California. Well, yes, they are, but because they have earned it and that is what they are now proving: "Because you can see so many things on social networks and believe that it is simply our way of life, simple and fast because it is simply publishing something, it is not like this. When you shoot products or post on your social media, that too is hard work. Success is never easy."
Of course, none of them deny that one of the motivations behind each professional step they take is money. "Money always matters," admits Kris Jenner when asked why they have agreed to record another television program while all of them are already millionaires and having life turns out: "Any of them would be a hypocrite if I told you that money doesn't matter" . Of course, the momáger does not speak of figures, but the experts with whom Variety speaks do and they assure that what they could have charged in total for this new project would have nine figures -that is, at least 100 million dollars -, but they also do not hesitate to recognize that, as stars born from television, they need the medium to continue being who they are, they do not want to risk not having this platform and that some of their companies will be affected by it.
For this reason, aware of the importance of what they transmit through the small screen -before open, now in streaming-, they do not close the door to anything that may end up finally seeing the light. In the case of Kim, she assures that "I have not recorded anything" with Pete Davidson, her new boyfriend after separating from Kanye West, but simply because "this is not what he does." Instead, she would have no qualms about doing so if at some point her love and professional lives converge naturally: "If there was an event and Pete was there, I wouldn't tell the cameras to get out of the way. I think I could record something." really exciting, but that didn't happen this season," he confesses. Of course, this already assures that the fans will finally discover how they met, who was interested in whom and how everything happened: "I tell all the details that everyone wants to know", being reserved like this: "I am willing to talk and I explain it very well".
Drama Kanye, no; drama Tristan, yeah
Instead, what will have no place will be the drama with Kanye West. Things did develop in an unexpected way in recent months, which is why the rapper appears in the first episode of 'The Kardashians', but the evolution of his story ended in disgrace has made him disappear later. And this time no, Kim is not going to give many details: "Being in the public eye and having disagreements is not easy. But I think it is best to handle all this in private. I firmly believe in defending it in public and criticizing it in private. No I think I never speak ill of the father of my children on the show. That's not like me, not that I think it makes me feel good." Therefore, do not hesitate to praise him: "He has always been very respectful with everything that has to do with children. The reality is that we will always be a family and have love for each other and there are many other moments positives".
What this new program will also shed some light on is the point at which the relationship between Khloé Kardashian and Tristan Thompson is after the new scandal of the basketball player, who has become a father for the third time as a result of a relationship sporadic -possibly- when he was still with the businesswoman. "I wish I had never had to talk about it publicly because it's not a fun thing to talk about. But it's part of my life, so we'll see it on the show, of course," Khloé grudgingly acknowledges. And it is that if all of them also insist on something about this new program, it is that everything that is broadcast will be very close to the present, not like in 'KUWTK', whose content of each episode corresponded to what happened three months ago, something that ended being traumatic for them: "We hated all the time that we had to wait. That was our death. Once you got over something, you had to relive it again," they confess.
What also seems to be clear is that 'The Kardashians' is a return to the small screen, but perhaps to say goodbye to this way of life in a more beautiful way and away from all the drama. Do the sisters see themselves the rest of their days with a camera accompanying them all day? At least not for Kourtney: "I imagine myself in a few years simply living. I even imagine living another city," says the eldest of the sisters, longing for a life that she has not had for almost 20 years. On the other hand, Kim, who seems to have been born for this, has it clearer: "Sometimes I think that it really is a dream that I can stop being Kim Kardashian in 10 years", instead, if asked about the possibility of living Away from the cameras, she answers with a resounding "no".