'The island of temptations' eliminates one of the bachelors from the images of the program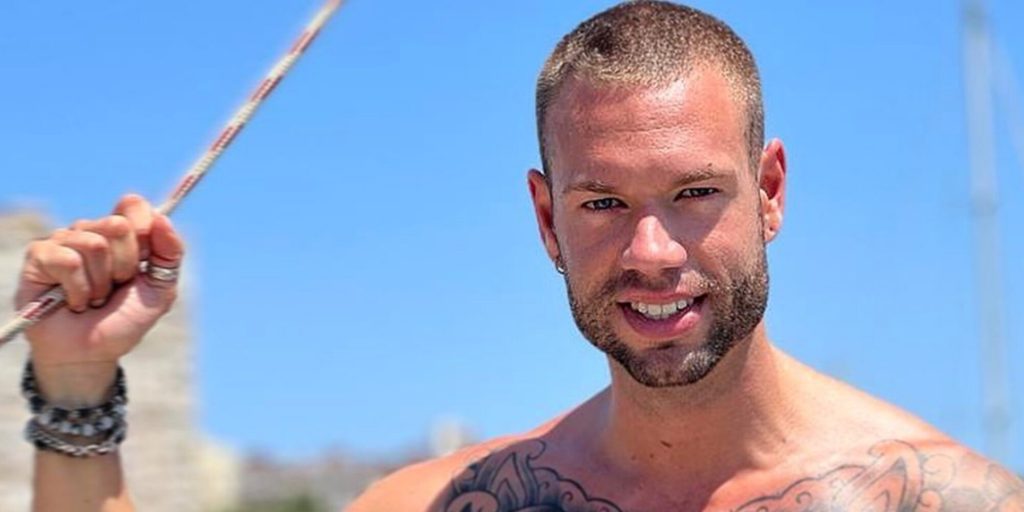 The long-awaited fifth season of 'The Island of Temptations' has already been released on Telecinco. The program returns to the screens while the chain is going through one of its worst moments, with a diminishing audience, while its competition is reinforced. This new season has presented several surprises on its first day, and not only the broadcast of a special program, 'And now… The island of temptations', in which the five protagonists have been presented, but also by the removal of one of the singles from the images.
José Guzmán, the first from the left | Photo: Telecinco
José Guzmán is a personal trainer and model. Although he traveled to the Dominican Republic and has been during the beginning of the recording of the program, the producer Cuarzo has decided to erase all traces of this bachelor in the episodes broadcast, something that has become very clear during the premiere of this fifth season, where the model He is only seen in the background and on rare occasions, talking with his classmates or with the girls, but without anyone making direct reference to him. From the moment of the introductions, his presence along with the rest of his classmates draws attention, since he never introduces himself to the girls or to the spectators.
While Guzmán has published a clear message on his Instagram profile that could be addressed to the producer: "With a clear conscience", Cuarzo, belonging to the Banijay Group, has not wanted to give details about the reason for his elimination and has only declared : "applying the internal protocols, it was decided not to intervene when verifying the lack of one of the requirements necessary to participate in the program", although they do not specify which requirement they refer to.
The coach is not the first bachelor whose presence has been cut from the final broadcast. In previous seasons it has already happened, as was the case of Carlos Algora, who had an affair with Marta de Lola and whom Cuarzo Production decided to do without after being accused of participating in the sexual abuse of a woman of French origin during an illegal party. After the news, the bachelor was eliminated from the assembly of 'The Island of Temptations' and he ceased to have his participation as a commentator and talk show host.
new island season
Javi and Claudia, Manu and Sara, Samuel and Tania, Mario and Laura and Paola and Andreu will be in charge of putting their love to the test this season. The couples have come to the Dominican Republic wanting to live the experience of 'Las Tentaciones' and see how far their relationship is able to endure. In this first broadcast, the network reserved a big surprise: the appearance of the twin of one of the bachelors, Brian, who will also participate in the program with his brother.