The images that demonstrate Pablo Urdangarin's passion for his father, Iñaki Urdangarin, and the rest of his paternal family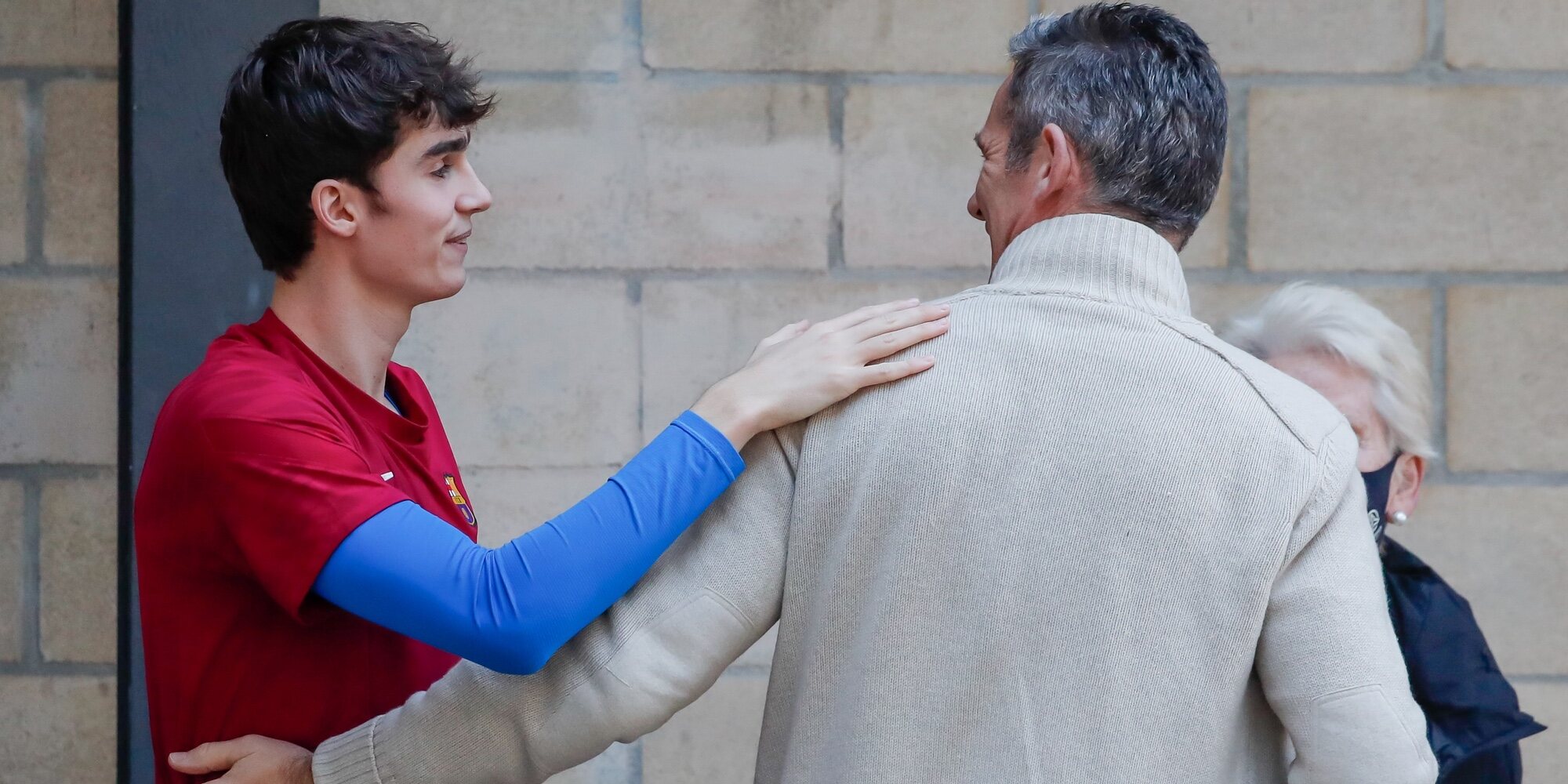 Pablo Urdangarin is a very familiar young man. For him, the family is always first, and he does not only refer to his parents and siblings, but also to what he understands the term in a broader sense. This includes grandparents, uncles and cousins, people very close to the handball player mainly in the Urdangarin family, his paternal branch.
Iñaki Urdangarin and Pablo Urdangarin strolling through Zarautz
This does not mean that he does not love his grandparents, Kings Juan Carlos and Sofía, his uncles or his cousins, but there is no doubt that Pablo Urdangarin feels a special affection for the extensive Urdangarin clan, a family headed by Claire Liebaert, his paternal grandmother, whom he adores.
He also has a passion for his father, Iñaki Urdangarin. For the athlete, his father is everything and if they were deeply united before, they are even more so since Pablo Urdangarin followed in his footsteps in handball. Iñaki Urdangarin is proud of his children, of all of them, but he cannot help feeling especially attached to the one who has followed in his footsteps in sport. All this without detracting from Juan, Miguel and Irene, whom he loves equally without distinction whether they followed in his footsteps or not.
Iñaki Urdangarin and Pablo Urdangarin hugging in Zarautz
And as proof, nothing better than some images that were taken on the occasion of the match played between Amenabar Zarautz and Barça B Handball, a match that ended with the victory of the Blaugranas by 34-31. And since Pablo Urdangarin traveled to Zarautz, several of his relatives traveled from Vitoria to this beautiful town on the Gipuzkoan coast to encourage him.
In the photos you can see how Pablo Urdangarin was moved to see his family, to feel their support at such an important moment for him as this time when his career as a handball player is taking off. You just had to see the athlete's face, who hugged his father with strength and affection, who gave him smiles and gestures of affection, who enjoyed being able to spend time with him.
Pablo Urdangarin, very affectionate with his grandmother Claire Liebaert in the presence of Iñaki Urdangarin in Zarautz
And if everything was affection with Iñaki Urdangarin, the same thing happened with his grandmother, Claire Liebart, whom he gave an affectionate hug and held tenderly. The same when he greeted the uncles and cousins ​​who had also traveled to Zarautz to see him play. There is no doubt that the Urdangarin family is united, something Pablo Urdangarin is very proud of.