The harsh images of Pipi Estrada and Miriam Sánchez arguing that they had to broadcast 'Sálvame' halfway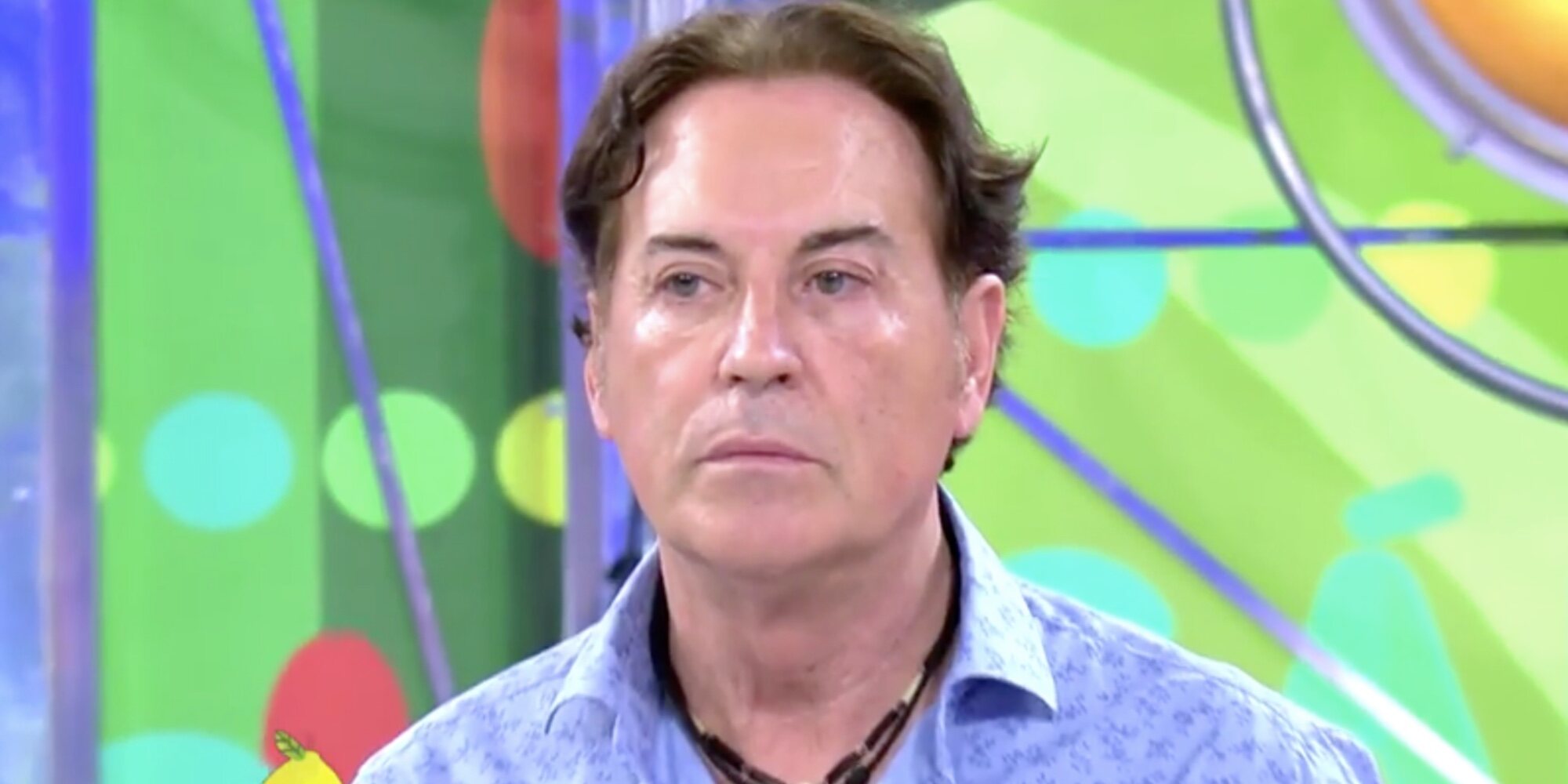 'Sálvame' started another day announcing that a video had arrived in which a collaborator who was in a delicate situation. In addition, the presenters of the afternoon, Nuria Marín and Adela González, commented that a large part of the video would not be able to be broadcast due to its highly sensitive content, something that the collaborators would be able to watch throughout the afternoon. .
The protagonist of this video was Pipi Estrada, who had had a strong argument with Miriam Sánchez, her ex-partner and mother of her daughter. The situation was extremely delicate because Miriam had completely lost her temper. In the video you can see how Pipi Estrada and Miriam Sánchez argue in the street and he tries to calm her down before getting into her car.
Pipi Estrada attends the video | Photo: telecinco.es
Miriam yells at her: "Come here right now. What are we going to do when Miriam isn't here?" the mother of her daughter yells at her, alluding to her. In another part of the video, she can be heard saying: "They put me in jail." Finally, before the pieces of video that cannot be broadcast, Miriam is seen grabbing the cables of Pipi Estrada's electric car when he is already inside it and removing them completely so that he has to go down again to place it.
Pipi Estrada, excited
The collaborator of 'Sálvame' could barely contain his tears when he saw the video and commented: "It's an irrational situation. I went to Miriam's help, but I don't know what could have happened in her head, in her body, but it has been a disproportionate reaction. Apparently, they were in a restaurant and everything was going well until Pipi Estrada received a call from his girlfriend: "They have a good relationship, but suddenly he reacts in a way… out of his mind, saying outbursts."
The video of Pipi Estrada and Miriam Sánchez | Photo: telecinco.es
Pipi Estrada continued talking about the matter: "I could never think that I would find myself in such an irrational situation. It is indescribable. Suddenly I did not understand anything, I did not understand the reaction, the reason and above all this moment of self-destruction." The collaborator has commented that Miriam is in a very vulnerable moment and that she has many fears: "If you don't let yourself, it's very difficult, she doesn't let herself, she listens to you one day but the next day she forgets," said Pipi.