In a world where nostalgia plagues all cultural products, vintage becomes more expensive as time goes by. This is the case, for example, with VHS tapes, old action figures or, of course, comics. Graphic novels, for many the eighth art (competing with video games), have become the main basis for many stories later brought to the screen. This is the case, obviously, of the Marvel Cinematic Universe.
Original comics of characters like the Hulk or Spider-Man are worth a fortune, so many auction houses or collectors don't hesitate to put these items up for sale. This time, it was the original Captain America comic that was sold at auction for a total of 3.1 million dollars (2.85 million euros). The cover could not be more controversial: Cap appears punching Adolf Hitler in the face. The comic dates from 1941, in the middle of World War II.
Even with that exorbitant figure, he would still have a little left to reach the 3.6 million for which the comic of the first appearance of Spider-Man was sold in 2014. DC's flagship characters are not far behind: the first issue of Superman was sold in 2014 for 3.2 million, while that of Batman stayed at 2.2 million after its sale in 2021.
Much to come from the man with the shield
Despite the fact that Chris Evans said goodbye to Steve Rogers in 'Avengers: Endgame', he gave the shield to his faithful companion and friend Anthony Mackie, who plays Sam Wilson (Falcon). Mackie had the first contact with him as Cap in 'Falcon and the Winter Soldier'.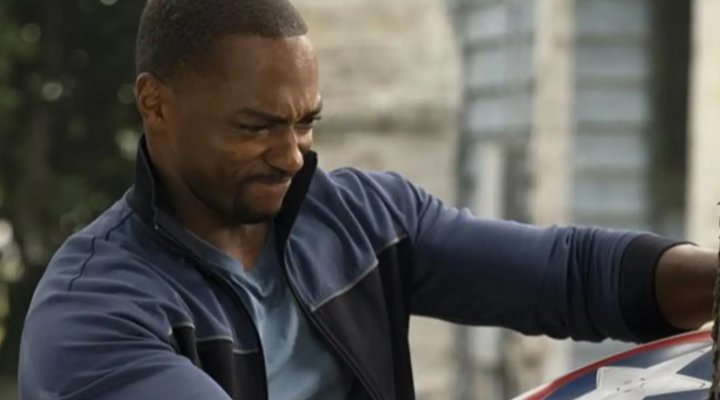 As we all know, it will not stop there. Mackie seems linked to the UCM for a long time and, in addition, 'Captain America 4', written by Malcolm Spellman, the same screenwriter as 'Falcon and the Winter Soldier', has already been confirmed. Although there is still time for this project, there is little left for the premieres of 'Doctor Strange in the multiverse of madness' which opens in theaters on May 6, and closely following 'Thor: Love and Thunder' on July 8.