"The Boss Baby: Family Business" Review – Business Done Right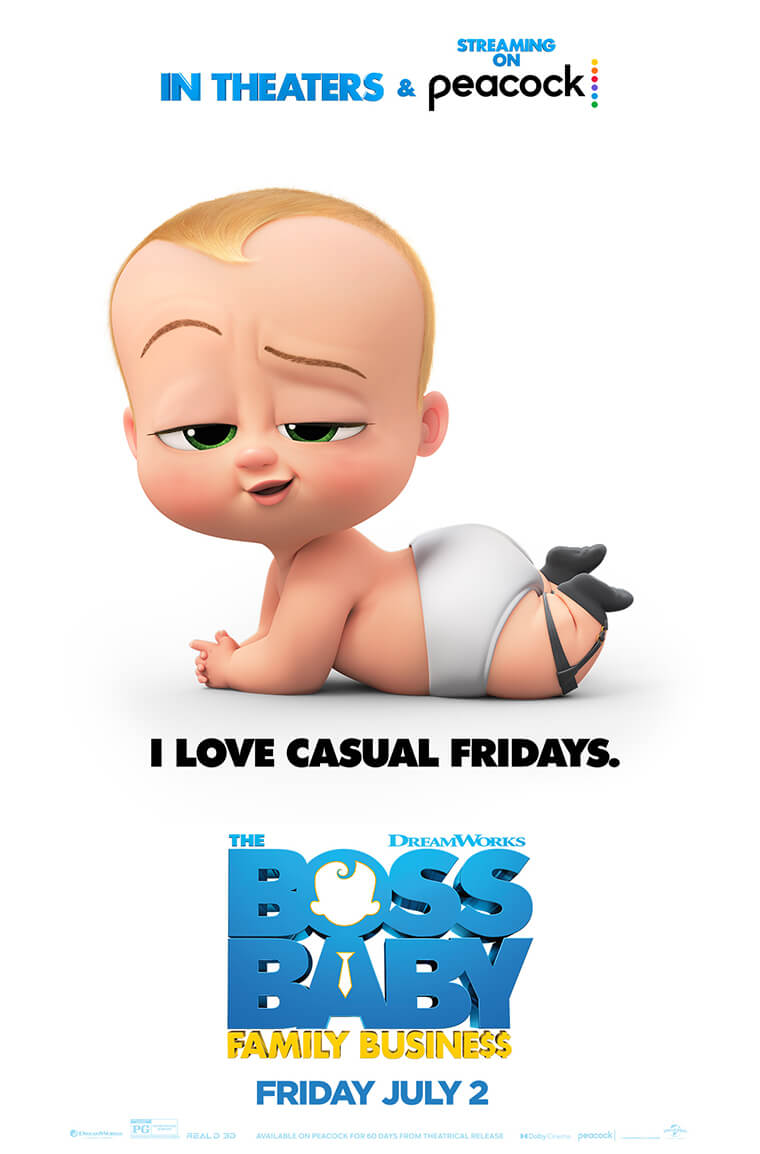 With The Boss Baby (2017), DreamWorks promised a dystopian adventure with a smart, intelligent, dashing, yet adorable toddler in the lead. Casting Alec Baldwin to play the talking toddler was kind of a gamble that paid off.
"The Boss Baby: Family Business", the much awaited sequel, is finally out now in theaters and Peacock for streaming. The movie could be a good excuse for people to return to theaters after ages.
An Exciting Plot
Director Tom McGrath set up a universe where a Baby Corp. exists with baby agents and their baby-sized tech. Family Business again lives up to the prequel when it comes to weird plot.
The movie features a grown-up Tim (James Marsden) who now has kids of his own and has grown distant from his younger brother Ted who's now Boss Man with no memories of his weird infancy. Tim experiences a disconnect with his daughter Tabitha (Ariana Greenblatt). Just when Tim is relieved that her youngest child Tina is a regular kid, surprise surprise – she's outed as a Baby Corp. agent, voiced by sassy Amy Sedaris.
Tina was sent by the head office to investigate Tabitha's suspicious school Principal Dr. Armstrong (Jeff Goldblum) and unite Tim and Ted. Tim and Ted are shrunk back to how they were in the prequel and are sent back to Tabitha's school.
A Business Venture
"The Boss Baby: Family Business" lives up to the prequel with its well-executed dystopian concept, all while keeping it child-friendly. Infants dressed in suits and working for a corporate giant looks like a satirical jab on the cruel face of a capitalistic society. There also happens to be a musical number that ponders on the end of everything, climate-change, doomsday, etc without being offensive.
With enough action sequences, emotional character development, and considerably less toilet humor (awesome), Family Business lives up to its prequel. It's thoroughly enjoyable and justifies the 70 minutes of runtime. However, it all comes down to one big picture – making money. Having "family" in the title doesn't necessarily make something personal. It's essentially a well-delivered fan service, it's all business.