The Big Question: Will The Professor's Gang Complete the Heist?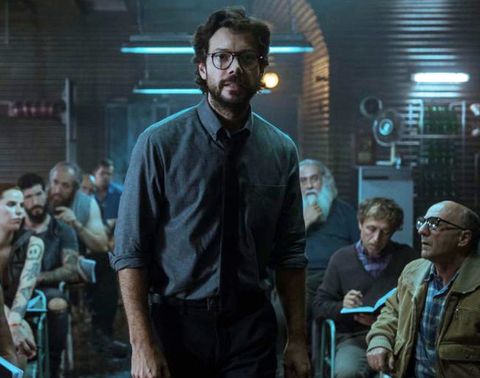 The 4th season of Money Heist or La casa de Papel in Spanish increased the action and accentuated more bloodshed than the prior three seasons all combined. Season four's finale may have followed the same pattern as season two's, neatly tying up the heist after only two seasons.
Season four concludes on a cliffhanger, leaving the door open for a possible fifth season of Money Heist. Netflix, thankfully, has verified that it will happen. Everything you need to know about the upcoming season is right here.
When is the Finale Season Airing on Netflix?
Heists are notorious for having a lot of twists and turns, and Money Heist's last season is no exception. Netflix has opted to split the plot into two volumes for the final chapter, each with a somewhat different tone. The first volume will be issued on 3rd September 2022, whereas the second volume will be released on 3rd December. 2022.
Why There Are 2 Volumes of the Final Season?
Lex Pina, the creator of the hit show revealed the reasoning behind the release of the final season in 2 parts in an official statement. She said that the creators altogether felt they had to redefine what was expected from the upcoming season when they started writing the 5th part in the middle of the epidemic.
Hence, they used everything they could use to create a sense of a series finale in the 1st volume itself. She added they chose to work in a violent genre, putting "The Gang" on the defense. In volume 2, more attention has been paid to the characters' emotional situations. It's a trip through their emotional map that leads us straight to their departure.
What Will Happen to the Professor and his Gang?
The 5th season is going to start with the Professor and his gang doing the thing they do best, that is, high-level armed robbery with a dash of political opposition. For nearly 100 hours, the Heists gang has been locked up at the Bank of Spain. They will be able to save Lisbon, but they would also face their darkest hour after losing one of their own.
Sierra has abducted the Professor, and for the first time, he does not have an escape plan. When it seems that nothing bad will happen, their rival arrives who is far extra dangerous than any they've confronted before, which is "The Army". The biggest theft in history is coming to a close, and what started as a robbery will turn into a battle.