The 2nd Eldest Kardashian Confirms She Didn't Break the Vatican Dress Code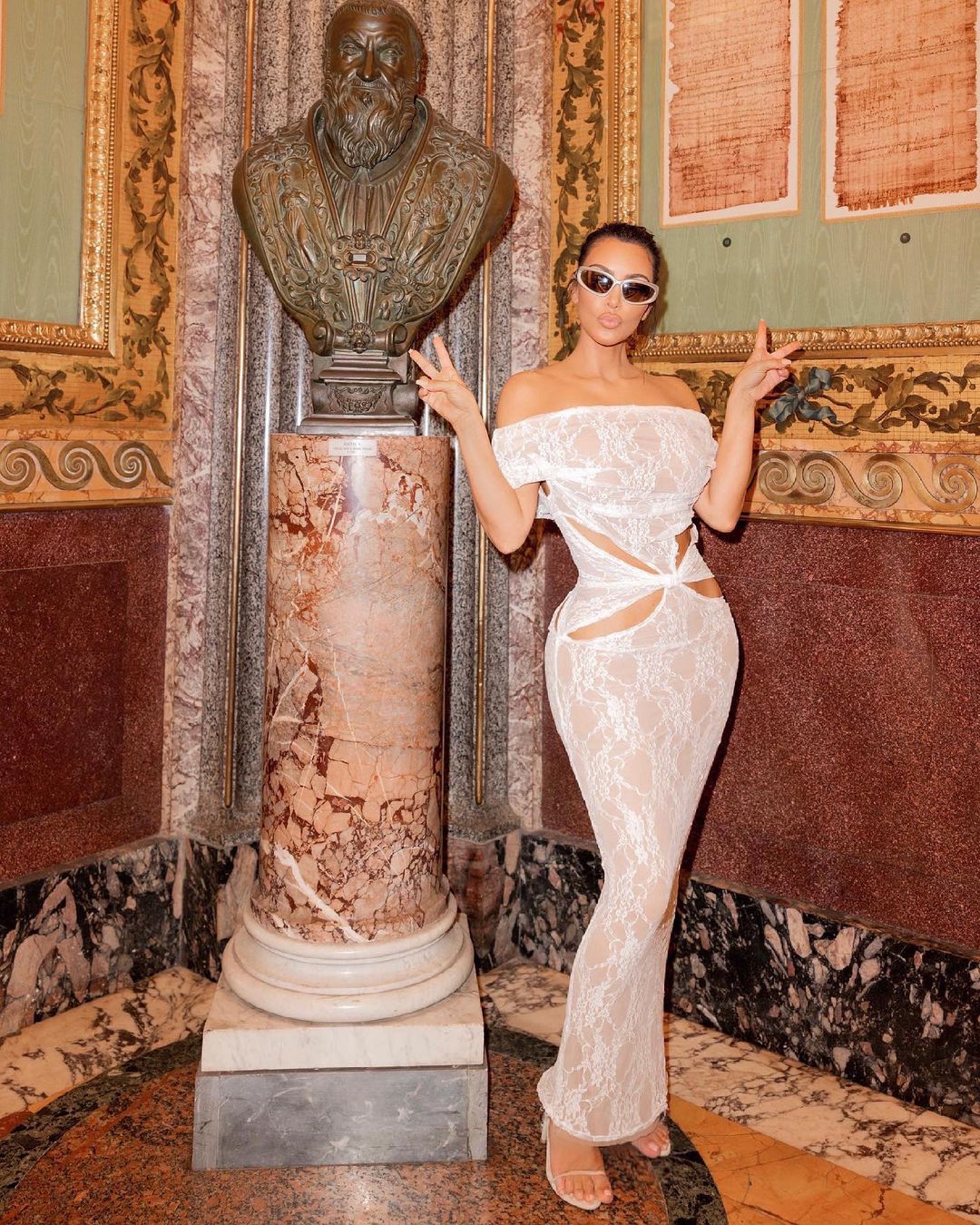 The Jenner-Kardashian clan is always trending in news headlines due to various reasons. This time the reason behind the headlines is the second eldest Kardashian-Jenner sister, Kim Kardashian.
Why Kim is in News Headlines?
Kim Kardashian recently visited Vatican City and shared the pictures of her tour on her official Instagram page. The internet critics were quick to point out that Kim was wearing an ovary baring dress, that did not follow Vatican City's dress code. It would have been normal if she wore the revealing gown in any other place, but when she decided to wear it in Vatican City, the drama was bound to happen. The Holy See is a little unusual than Nobu Malibu and Calabasas, however, Kim tried to persuade the internet critics that she didn't break any rules.
She explained that while visiting the Vatican Museum, she made sure that she would not go against the strict dress code set up by the museum. She shared more photos from that day and told the critics "not to worry" in the caption. She added that she followed the dress code and she was fully covered up while she was inside the St. Peter's Basilica and the Sistine Chapel. In these two pictures, Kim is wearing a leather jacket over her revealing lazy white dress.
About Museum's Dress Code
A news source reported that it has been made very clear on the museum's website about what is not right to take in ancient religious relics. The website informs that any visitor who is seen wearing sleeveless or low-cut garments, mini skirts, shorts that are above the knees, and hats will not be allowed to enter the museum's premises.
The information also adds that the requirement of decency only expands to any apparent personnel objects along with other visible unusual personal signs like tattoos, that can offend the Catholic morality, the Catholic religion, or common decency.