Daniel Hernandez, a.k.a Tekashi69, got sued on Friday by Takashi Matsuba, a Japanese tattoo artist based in Bushwick. The former allegedly stole the latter's name and built up an imaginary backstory. The Manhattan Supreme Court lawsuit lists Hernandez's two statements in 2 different documentaries airing on Hulu and Showtime.
 "A Heroin Addict"
In the documentary that aired on Hulu in March, Hernandez told the story behind his name. He said that he got the inspiration for the name from a neighbour who was a heroin addict and used the addiction to create and be himself in his little world. Hernandez said that the man's name was Takashi, so he named himself Tekashi69 and built "my whole f*****g world". Matsuba claimed that he had never used heroin, nor did he ever communicate with Hernandez.
Story Upon Story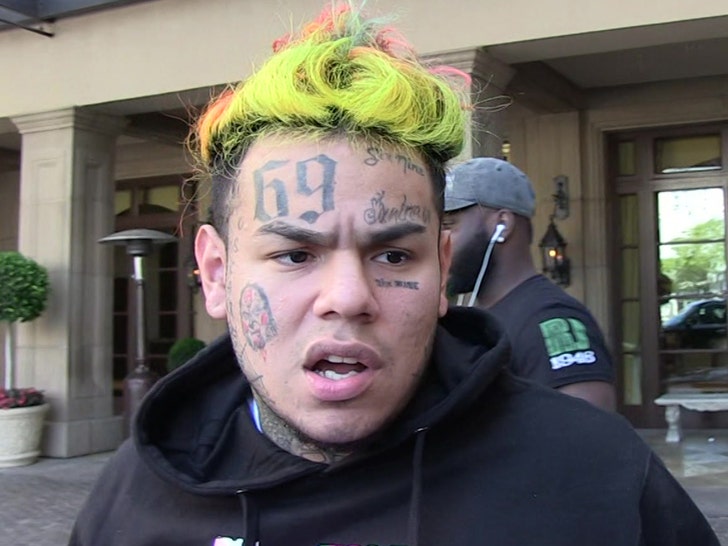 Hernandez had a conversation with Hulu where he revealed the inspiration behind his new persona. The narrator said that Peter's roommate, who happened to be a Japanese tattoo artist named Takashi, later inspired Hernandez's new persona – Tekashi69. According to the lawsuit, Matsuba had one Peter as his roommate once, but he had nothing to do with Hernandez.
Business Impacted 
Matsuba said that the defamatory statements affected his business severely. The lawsuit states that tattooing employs the use of needles, and following the statements, the needles would represent, to the public, the hypodermic needles used to inject heroin.
A Bad History
Hernandez's bad criminal history doesn't appear to be helping. He was sentenced to 1000 hours of community service in 2015 (no prison) after he pleaded guilty to filming a 13-year-old engaging in sexual activities. In 2018, Hernandez was also facing charges of racketeering and drugs, almost faced 50 years in prison which was later reduced to 2 years as he cooperated and provided evidence against Nine Trey gang members. Unfortunately, he was released after six months because of asthma. No comments have been made so far by both parties' lawyers.