Tana Rivera shows off her family in an inn with Eugenia Martínez de Irujo and Narcís Rebollo and Fran Rivera and Lourdes Montes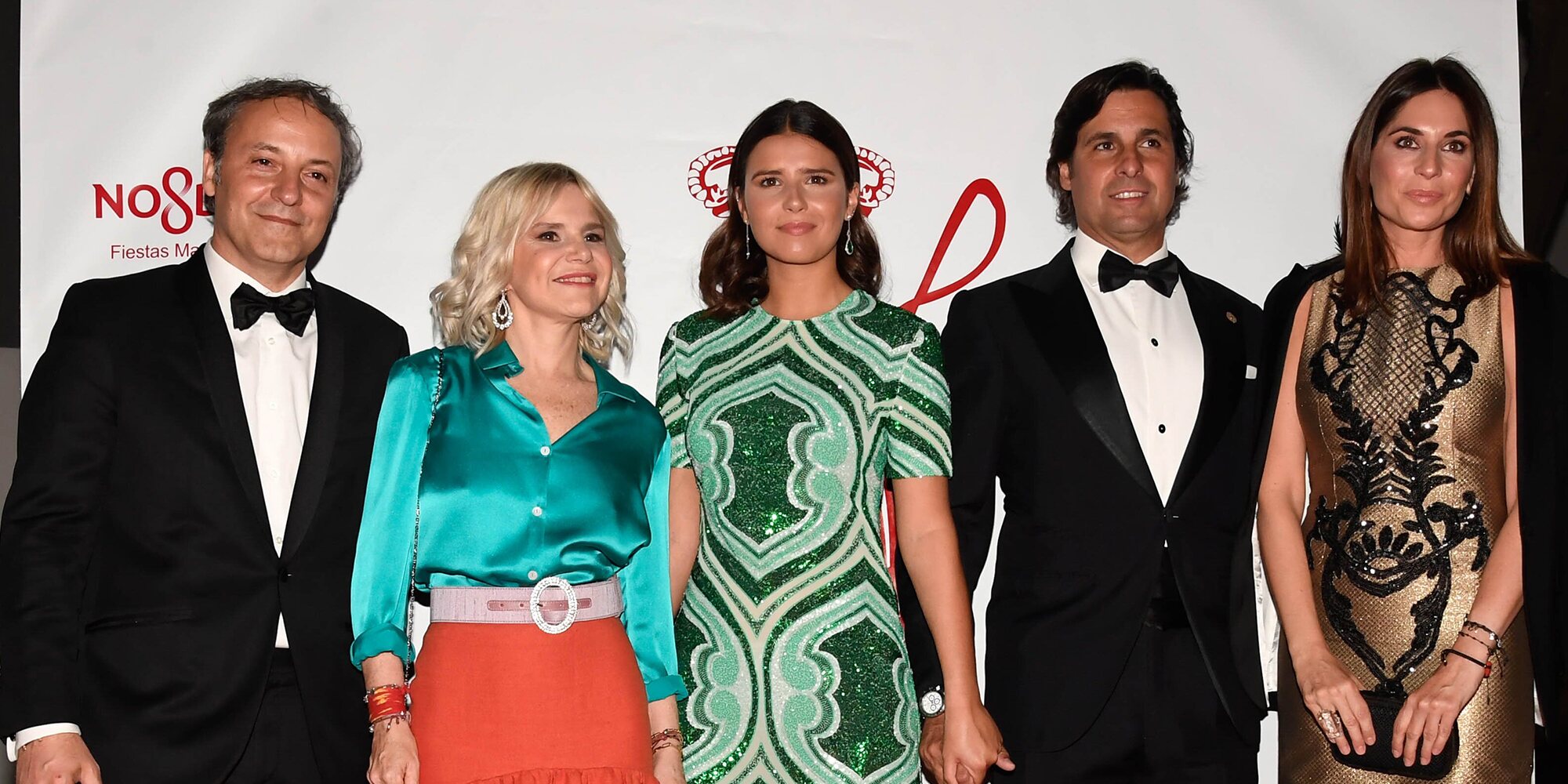 Fran Rivera and Eugenia Martínez de Irujo have met again in public and this time they wanted to pose together with their daughter Tana Rivera, something that has served to once again demonstrate the good relationship between them. After the family meeting, which took place at Easter, the ex-marriage has once again wanted to show how well they get along during their meeting at the gala dinner prior to the Enganches exhibition.
Eugenia Martínez de Irujo and Narcís Rebollo with Fran Rivera and Lourdes Montes at the dinner prior to the Enganches exhibition
Despite the fact that they separated years ago, the bullfighter and the Duchess of Montoro have always boasted of their good relationship. One of the reasons that makes them get along so well is the daughter they have in common, Tana Rivera. Both arrived separately at the Plaza de Toros de Sevilla where the event was held, but ended up getting together to pose in the photocall with their daughter and their current partners.
Upon arrival, affectionate gestures have been seen between the ex-marriage, sharing a moment of great complicity. Eugenia Martínez de Irujo has dedicated some nice words to the right-hander and his current partner, Lourdes Montes: "The first thing is the children, it is a duty that we parents have. I am zero rancorous, and we have a very good relationship, really. And with Lourdes also gets along super well with me, she's a cute girl."
Tana Rivera and Manuel Vega at the dinner prior to the Enganches exhibition
In addition, during their new meeting they have also shown the good relationship that the Duchess, the bullfighter and their respective partners, Narcís Rebollo and Lourdes Montes, maintain. Thus, the four have starred in a pleasant meeting in which they have been talking and showing the existing affection. Despite the fact that there is no evidence of any conversation between the Duchess and her ex-sister-in-law, Genoveva Casanova, ex-wife of Cayetano Martínez de Irujo, has also attended the appointment.
his public appearance
The event has been the perfect moment for the official presentation in society of the new partner of the ex-husband's daughter, Manuel Vega. Both arrived together at the bullring and posed hand in hand in front of the photocall. This public presentation is a great occasion, since Tana is the godmother of the Hooking Exhibition. For this reason, seeing them together in such a special event for the bullfighter's daughter shows that their relationship is more than consolidated.