Stranger Things Season 4 Expected Script & Release Date Disclosed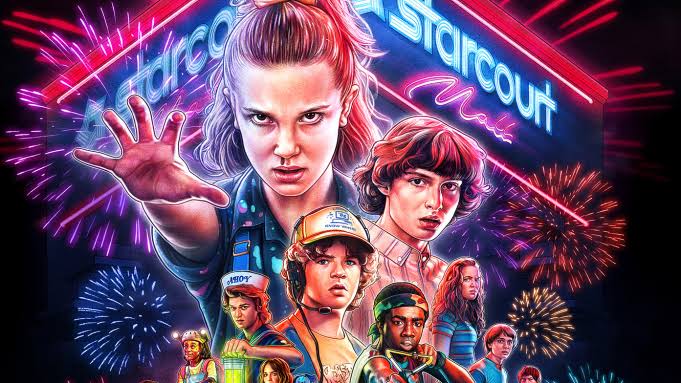 Recently on Thursday, Netflix announced that 196 million people had seen at least one episode of the hit series "Stranger Things" since it premiered. Five years ago, the show premiered on Netflix and became an instant sensation, introducing its million viewers to a funny and loving bunch of youngsters in Hawkins, Indiana, as well as the dark realm of the Upside Down.
The 4th season has been delayed due to the Covid-19 epidemic, and the show's enthusiasts are eagerly awaiting its release. Here are few things we know about the new season of "Stranger Things".
Rumours About Stranger Things Season 4 Release Date
The 4th season of Stranger Things has yet to be granted a release date by Netflix, but few of the evidence suggests that it will premiere in early 2022, potentially as late as April. The 1st season debuted on 15 July 2016, the 2nd season on 27 October 2017, and the 3rd season on 4 July 2019, according to the release dates for previous seasons.
With a one-to-two-year gap between the previous seasons, there isn't much to go on. David Harbour appeared on Jimmy Kimmel Live show and according to his statement, the show's shooting should be done by August. With the quantity of post-production work needed for a visual and graphic effects-heavy program like Stranger Things, we don't anticipate it'll be out this year.
Cast of Season 4 Stranger Things
The fans will get to see Eleven, played by Millie Bobby Brown, Mike, played by Finn Wolfhard, Dustin, played by Gaten Matarazzo, Lucas, played by Caleb McLaughlin, Max, played by Sadie Sink, and Will, played by Noah Schnapp. Apart from them, the 4th season will also introduce a host of new characters including Amybeth McNulty, who will play the role of a band nerd, Grace Van Dien will portray Chrissy, a cheerleader from Hawkins High who carries a terrible secret, and Myles Truit will play the role of Patrick, a basketball star Hawkins High.
The other new cast members include Eduardo Franco as Argyle, who will play the role of Jonathan's new closest buddy, and Joseph Quinn will play Eddie Munson, who oversees the official Dungeons & Dragons club at Hawkins High.
Stranger Things Season 4 Trailer
On 6 May, the 2nd Stranger Things teaser trailer was released. The first teaser trailer of Stranger Things 4th season revealed some major information, including the reappearance of Hopper, played by David Harbour, who had been thought to be dead.