Stranger Things and eighties nostalgia
The old is in fashion lately. Going back to the 80s is almost like savoring the happiness of its people, their youth, freshness and a reminiscence of all those first times in Spain and that cultural explosion worthy of being remembered.
When looking for explanations of why the eighties aesthetic is so popular now, there are many options. It may be because the children of the 80s are the ones who are now in their middle age, which makes them one of the main consumers of culture. Or maybe it's an attempt to return to the simplicity and stability of back then. Whatever the reason, the nostalgia is evident and the reality is. And the Stranger Things series knows it well, perhaps that's why everyone was anxiously awaiting the premiere of the next season.
Music, film and television have become a benchmark for many and the Duffer brothers take advantage of this idealization to create this romantic letter that is the series. The recipient in this case are the thousands of people who are captivated by the stories and horror, adventure or science fiction movies that were released at that time.
The series is full of nods to the time and references to films that once went around the billboard and that are still remembered today. So much so that they have become an inspiration… What are those movies?
The cinema of the 80s would not make sense without mentioning this gem directed by Richard Donner and created by Steven Spielberg. The similarities are found between the gangs of friends: clothing, maps, and even certain attitudes or ways of behaving. It is more than obvious!
What's more classic than Poltergeist? In this case, it not only serves as inspiration but is alluded to and named directly in the series. There are many scenes that contain nods to this film. If they even contact through a wall!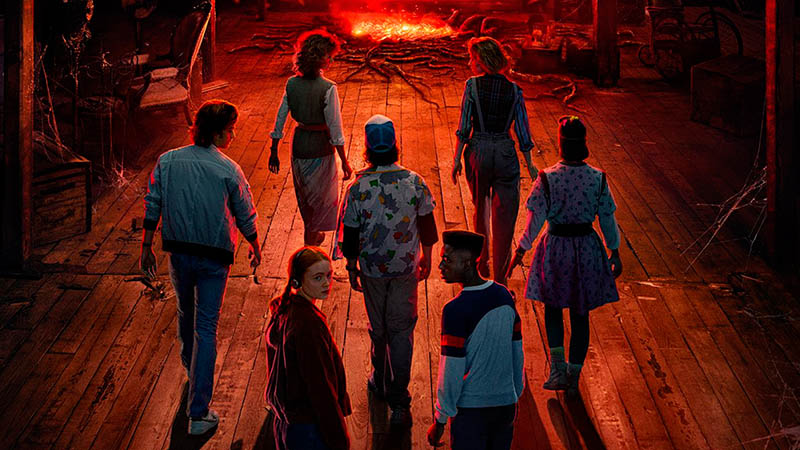 From Ghostbusters to Flashdance
If there is a party and you have to dress up… What will they dress up as? Doubt offends, and the group chooses to be inspired by Ghostbusters, one of the most emblematic films of the decade and one that we love to remember.
The Duffers have their favorites and without a doubt Alien is one of them. And is that James Cameron is a source of inspiration for the brothers, or not?
The Shining
King is another of the most recurring… Why is it that we are so familiar with seeing characters going crazy with a clean ax?