Silvia from Sweden, Carlos Felipe and Sofia from Sweden invite Beatriz de York and Edo Mapelli to the Royal Palace for a common cause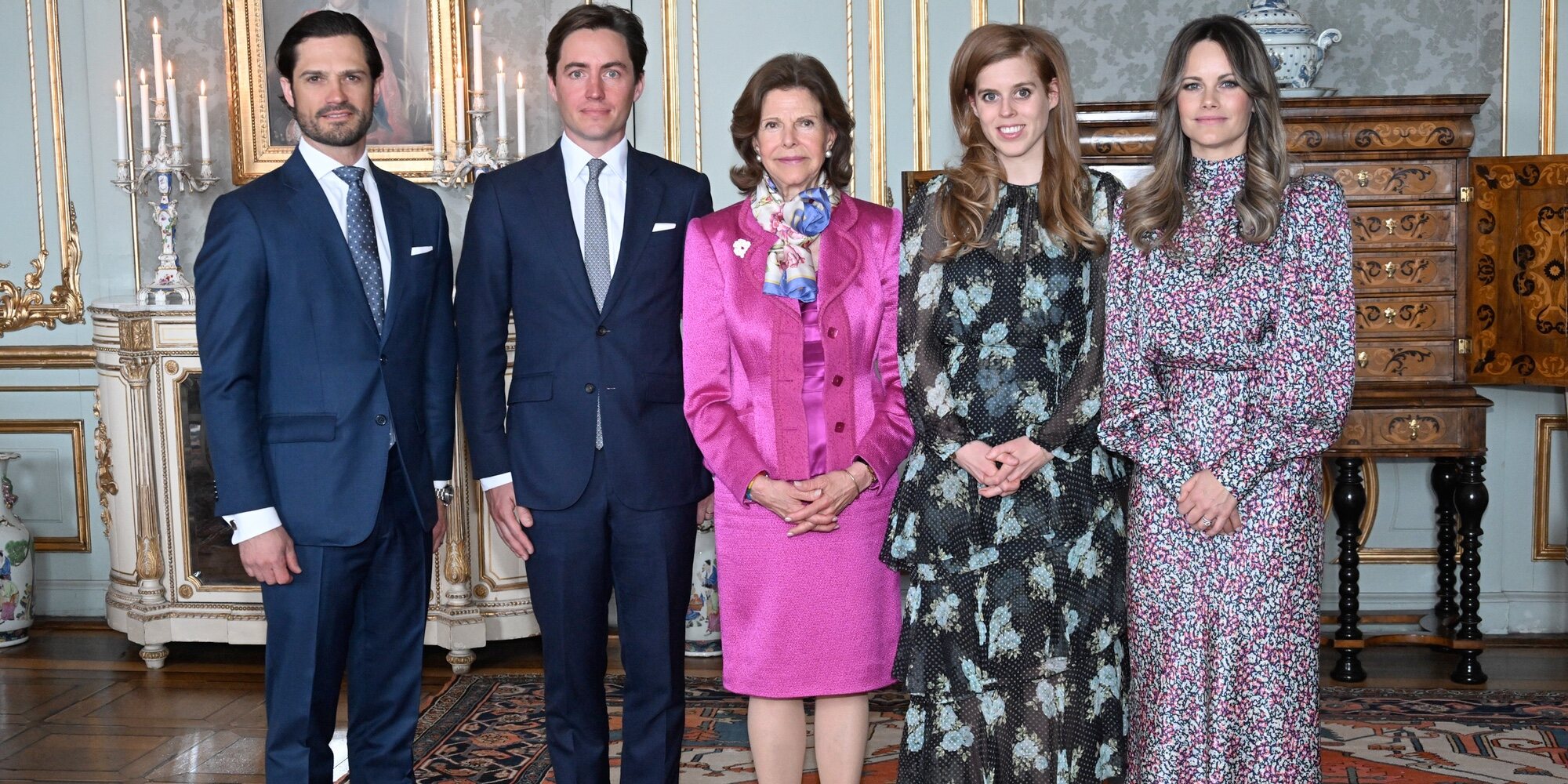 Beatrice of York has a royal title and address, but is not part of the British Royal House and does not make commitments on behalf of Queen Elizabeth, her grandmother. However, in addition to being present at official family events, she is committed to a series of causes such as everything related to dyslexia, a disorder with which she herself lives and which she has spoken about publicly. She is also a Royal Patron of the Helen Arkell Dyslexia Charity.
Silvia from Sweden, Beatrix from York and Sofia from Sweden at the World Dyslexia Assembly at the Royal Palace in Stockholm
She is also linked to Made By Dyslexia, so it was not surprising that she made a trip to Stockholm with her husband, Edoardo Mapelli Mozzi, who is also dyslexic, to participate in the World Assembly on Dyslexia that took place in the Royal Palace. This symposium has been organized by Made By Dyslexia and the Prince Carlos Felipe and Princess Sofia Foundation.
United for inclusion
This act caused this meeting of royals who are not very used to seeing each other. Due to their position, Beatrice of York and Edoardo Mapelli Mozzi do not make institutional visits on behalf of the Crown, nor do they act as hosts, so the opportunities to coincide with the Swedish Royal Family are not very abundant despite the strong link that exists. between both dynasties.
Silvia of Sweden, Beatrix of York and Edoardo Mapelli Mozzi at the World Dyslexia Assembly at the Royal Palace in Stockholm
Thus, this assembly made it possible to see Queen Silvia of Sweden and Prince Carl Philip and Prince Sofia of Sweden with Princess Beatrice of York and Edoardo Mapelli Mozzi in the same act. Before accessing the event itself at the Bernadotte Library, the Swedish Royal Family offered a reception for Queen Elizabeth's granddaughter and her husband in the rooms of the Swedish Royal Palace, where the five royals could be seen posing together.
"Princess Sofia and I want to contribute through the Foundation to an inclusive society that allows each individual to reach their full potential. Our hope is that the symposium will contribute to new conversations, new collaborations and the emergence of new solutions that contribute to all children and young people have the opportunity to be themselves", said the Duke of Värmland, who is also dyslexic, about this symposium.
Carl Philip of Sweden, Edoardo Mapelli Mozzi, Beatrice of York and Sofia of Sweden at the World Dyslexia Assembly at the Royal Palace in Stockholm
To thank them for their presence at the Bernadotte Library, Carlos Felipe and Sofia from Sweden shared on Instagram a photo corresponding to their meeting with Beatriz de York and Edo Mapelli, as well as a comment in Swedish and another in English: "The World Assembly of the Dyslexia here at the Royal Palace. The Prince Carlos Felipe and Princess Sofia Foundation, in collaboration with Made By Dyslexia, invites representatives from across society to work for a more inclusive society for dyslexics. Special thanks to Her Royal Highness Princess Beatrice , a long-time dyslexia activist, and her husband Edoardo for joining us."