Shrines dedicated to the Virgin of Fatima will join in prayer for the conversion of Russia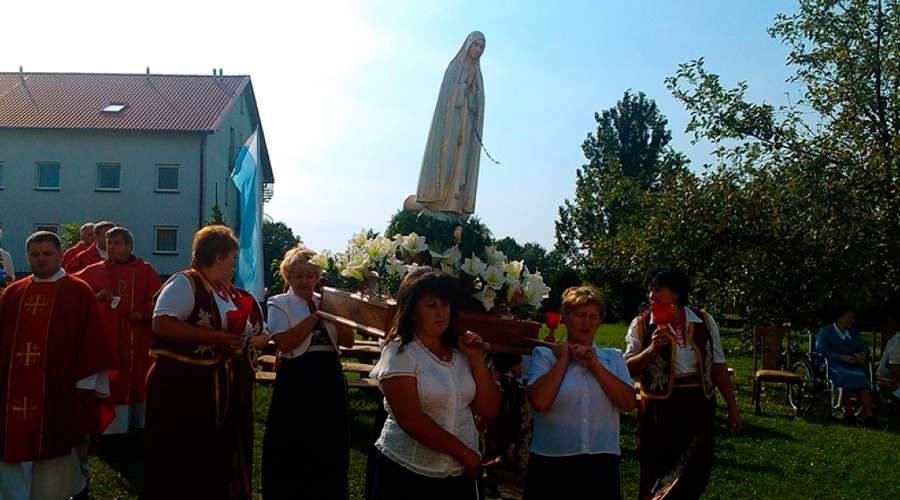 Next Sunday, March 13, all the sanctuaries dedicated to the Virgin of Fatima in the world have been summoned to join in prayer for the conversion of Russia.
Andrew Draus, rector of the Sanctuary of the Blessed Virgin Mary of Fatima in Krisovychi, in the Ukrainian region of Lviv, invited a joint prayer for the conversion of Russia.
"It is requested that all the shrines in honor of Our Lady of Fatima unite in prayer for the conversion of Russia this Sunday, March 13. We kindly ask you to share this information in the languages ​​available to you," the Ukrainian priest said in a message shared on social media.
"It will be a great support for us! God bless you!" she added.
This call comes after the Latin Rite Catholic bishops in Ukraine asked Pope Francis to publicly consecrate this country and Russia to the Immaculate Heart of Mary, as the Virgin of Fatima requested in her apparitions in 1917.
During the apparitions in Fatima (Portugal), the Virgin Mary revealed a secret divided into three parts. The first part of the secret is a vision of hell, revealing what happens after death without repentance and conversion.
The second part was a declaration that the First World War would end and a prediction of another war that would start during the pontificate of Pius XI if the people continued to offend God and Russia did not consecrate itself to the Immaculate Heart of Mary.
Sister Lucia, one of the three visionaries of Fatima, recalled in her memoirs that Our Lady requested "the Consecration of Russia to my Immaculate Heart, and I ask that on the first Saturday of each month communions be held in reparation for all the sins of the world." .
The nun commented that the Virgin told her: "If my wishes are fulfilled, Russia will convert and there will be peace, if not, Russia will spread its errors around the world, bringing new wars and persecutions to the Church, the righteous will be martyred and the Holy Father will have to suffer a lot, certain nations will be annihilated."
"In the end, my Immaculate Heart will triumph. The Holy Father will consecrate Russia to me, and she will be converted and the world will enjoy a period of peace."
In a letter written in 1989, Sister Lucia confirmed that Pope John Paul II granted Our Lady's request for the consecration of Russia in 1984. Other authorities, including the Congregation for the Doctrine of the Faithalso stated that the consecration was completed to Sister Lucia's satisfaction.