Shakira speaks for the first time about her breakup with Gerard Piqué: "It's the darkest stage of my life"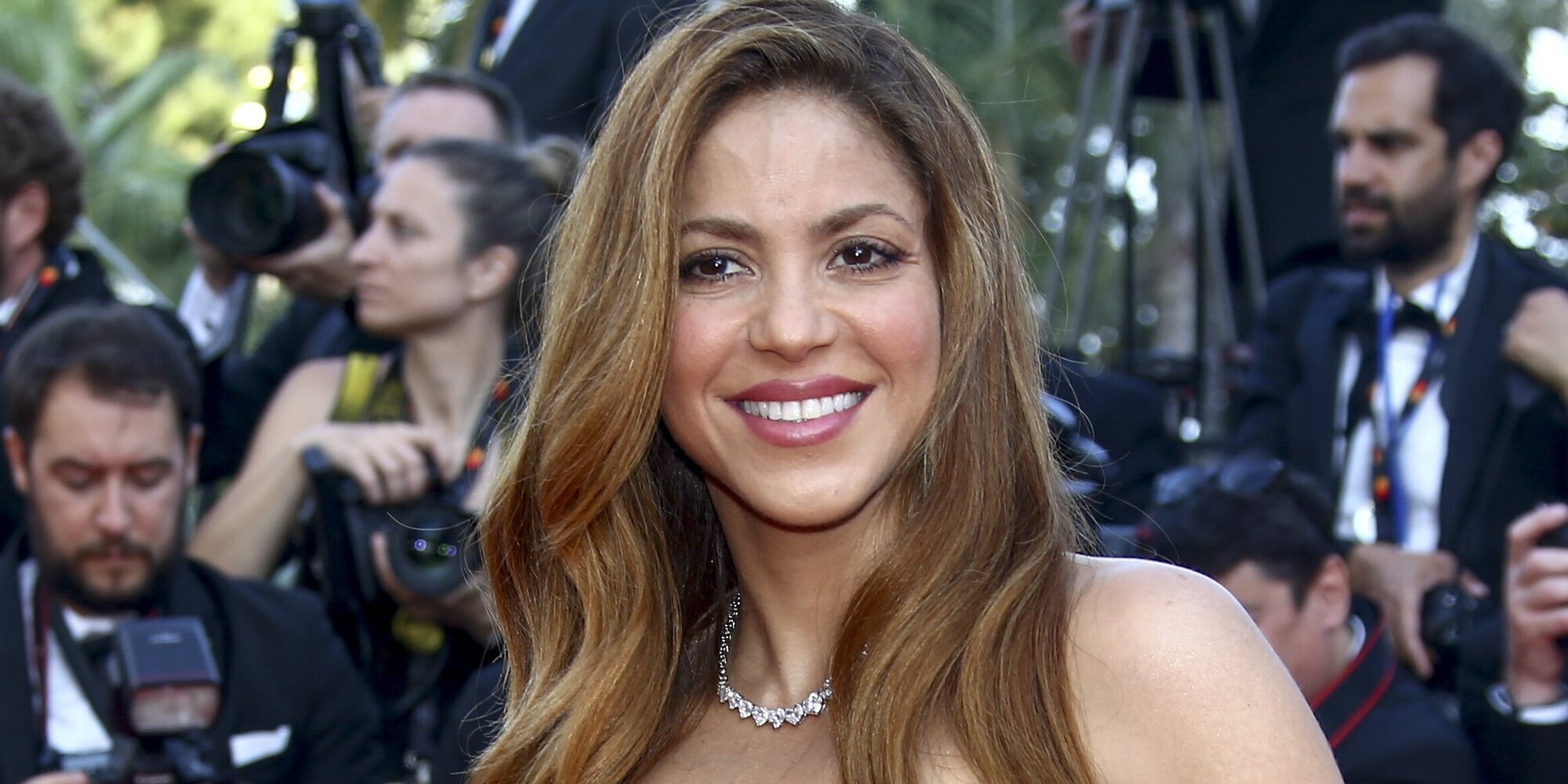 Immersed in new projects and in a tough separation, Shakira has finally talked about her feelings for Elle magazine in an interview after her separation from Gerard Piqué, the father of her children, became known. Everything is very painful for her, especially because other things have been added to her life, such as her father's health problems, however, music is always a refuge for her.
"I think we all have our own processes for dealing with grief, stress or anxiety. We all go through things in life. But for me, I think writing music is like going to a psychiatrist, only cheaper. It just helps me." process my emotions and make sense of them. And it helps me heal. I think it's the best medicine, and along with the love of my family and children, who sustain me. Music is definitely one of those tools, one of the few tools I have to survive extreme situations. It's a kind of castaway board, that piece of wood you cling to when you feel like you're drowning. Music is a lifesaver. There have been days when I've had to pick up my pieces off the ground. And the only way to do it, to really do it, has been through music. You know, I really like to put myself together and look in the mirror and know that I'm a mom and that my children depend on me, "has said about what music is to her.
Shakira through the streets of Barcelona
However, sometimes the music was not enough and she just needed the support of her own: "There were other times when work scared me… I just wanted to be there with my children. I mean, I just wanted to stay in bed, curled up with my children. But I had to get up, shoot a video and fulfill my obligations."
The healing power of music has helped him to get ahead: "I feel that at this time in my life, which is probably one of the most difficult and darkest hours of my life, music has brought me light."
Shakira and Gerard Piqué, accomplices in the 2019 Davis Cup final
When the most difficult questions in the interview about his breakup have come, he has started by saying: "This is the first time that I have talked about this situation in an interview. I stayed silent and just tried to process everything. Hmmm, and yes, it is difficult to talk of that, especially because I'm still going through it and because I'm in the public eye, and because our breakup isn't like a normal breakup."
Their children are the ones who are suffering the most in this whole process, not only because of what the separation of their parents means, but above all because of the media pressure, as the singer has specified: "So it has been difficult not only for me, but also for my children. Incredibly difficult. I have paparazzi camping in front of my house, 24/7. And there is no place I can hide from them with my children, except in my own house. You know, we can not give a walk in the park like a normal family or go for ice cream or do any activity without the photographers following us. So it's difficult. And I've tried to hide the situation from my children. I try to protect them, because that's my priority in life. But then at school, they hear things from their friends or come across unpleasant news on the internet, and it just gets to them, you know?"
Shakira and Gerard Piqué with their children Sasha and Milan on vacation
The Colombian tries to protect her children, but sometimes it is not enough, that is why she added: "It is really annoying for two children who are trying to process the separation of their parents. And sometimes I feel that all this is a bad dream and I'm going to wake up at some point. But no, it's real."
Likewise, she has been very hurt by the treatment that the press has given to her relationship with Piqué, saying: "What is also real is the disappointment of seeing how something as sacred and as special as I thought it was the relationship I had with the father of my children. And all this while my dad has been in the ICU and I have been fighting on different fronts. Like I said, it's probably the darkest stage of my life. But then I think about all those women all over the world who are going through difficulties, who are going through a situation as bad as mine or as difficult as mine or worse".
Shakira and Gerard Piqué watching Rafa Nadal at the US Open in New York
Despite the fact that she and Piqué have become ex-partners, he has made it clear that he is the father of their children and that both are looking for the best for them: "It seems like a total circus to me, and many are speculating about all these aspects of our lives and "Most importantly, our children, when almost nothing that is said is even remotely true. Regardless of how things turned out or how Gerard and I feel as ex-partners, he is the father of my children. We have a job." what to do for these two amazing children, and I have faith that we will find out what is best for their future, their own dreams in life, and what is the fair solution for all of us, and I hope and appreciate it if you would give us the space to do so in private. ".
He bet on their relationship from the beginning
Although she is not willing to talk about the footballer's new relationship, she has made it clear that she has given everything: "I can only say that I put everything I had into this relationship and into my family." The singer has spoken of her nomadic life from here to there, but once she was the mother of her first child, she decided to settle down for the good of her family, sacrificing herself so that Piqué fulfilled his dreams and won titles as a footballer: "I put my career in background and I came to Spain, to support him so that he could play football and win titles. And it was an act of love. Thanks to that, my children were able to have a mother present, and I have with them that incredible bond that is unbreakable and that sustains us. You know, that's all… That's all I can say."