Shadow And Bone Season 2 Release Date, Cast & Plot Line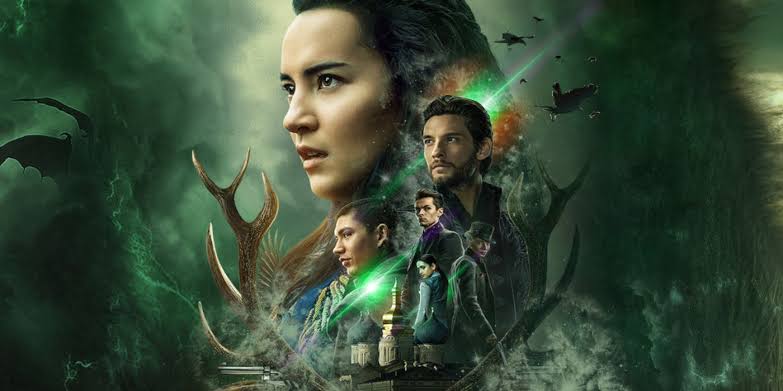 Everyone believed nothing could top The Witcher on Netflix when it came to fantasy. However, when Shadow And Bone Season 1 arrived, it didn't take us long to rethink. With the show's success and an already established book franchise to back it, we can expect another season.
Let's Recap
Based on Leigh Bardugo's novel by the same name, Shadow And Bone is a story is set in "Grishaverse." Grishas are people with elemental control powers. Shadow Fold is a dangerous expanse of eternal darkness that a prophesied "Light Summoner can only destroy," a Grisha who can control light.
Alina Starkov, an orphan girl, turns out to be that Grisha, and things start to change as both she and the world get to know about her powers.
Expected Cast & Release Date
The central characters are expected to return for the sequel. Jessie Mei Li (Alina) and Ben Barnes (General Kirigan) will be there. Other vital characters like Freddy Carter (Kaz), Amita Suman (Inej Ghafa), Kit Young as (Jesper), Archie Renaux (Mal), and Danielle Galligan (Nina) will be there too. Zoë Wanamaker (Bagheera) and Luke Pasqualino (David) are likely to return as well.
There's no official release date. The production is enormous enough to guess that it'll either release in late 2022 or early 2023.
Expected Fan Plot Line
Season 2 will follow, in all probability, book 2 of the trilogy – Siege And Storm. The Darkling will be in focus, and so will Alina. A lot will go into her character development as she grows from a scared little girl to a powerful Grisha.
"We know where she's going now and where she's got to go," said Jessie Mei Li hinting at the Season 1 finale cliffhanger. Nikolai, the pirate king from the books, may also be introduced.
Synopsis
Shadow And Bone is a good fantasy franchise, and Season 2 will have a lot to do in building up the key characters. Bardugo's works are all about world-building, and it will be interesting to see how the bestseller book series is brought to life on screen.