'Server of the people', the series in which the Ukrainian President Zelenski is the protagonist, can be seen in Spain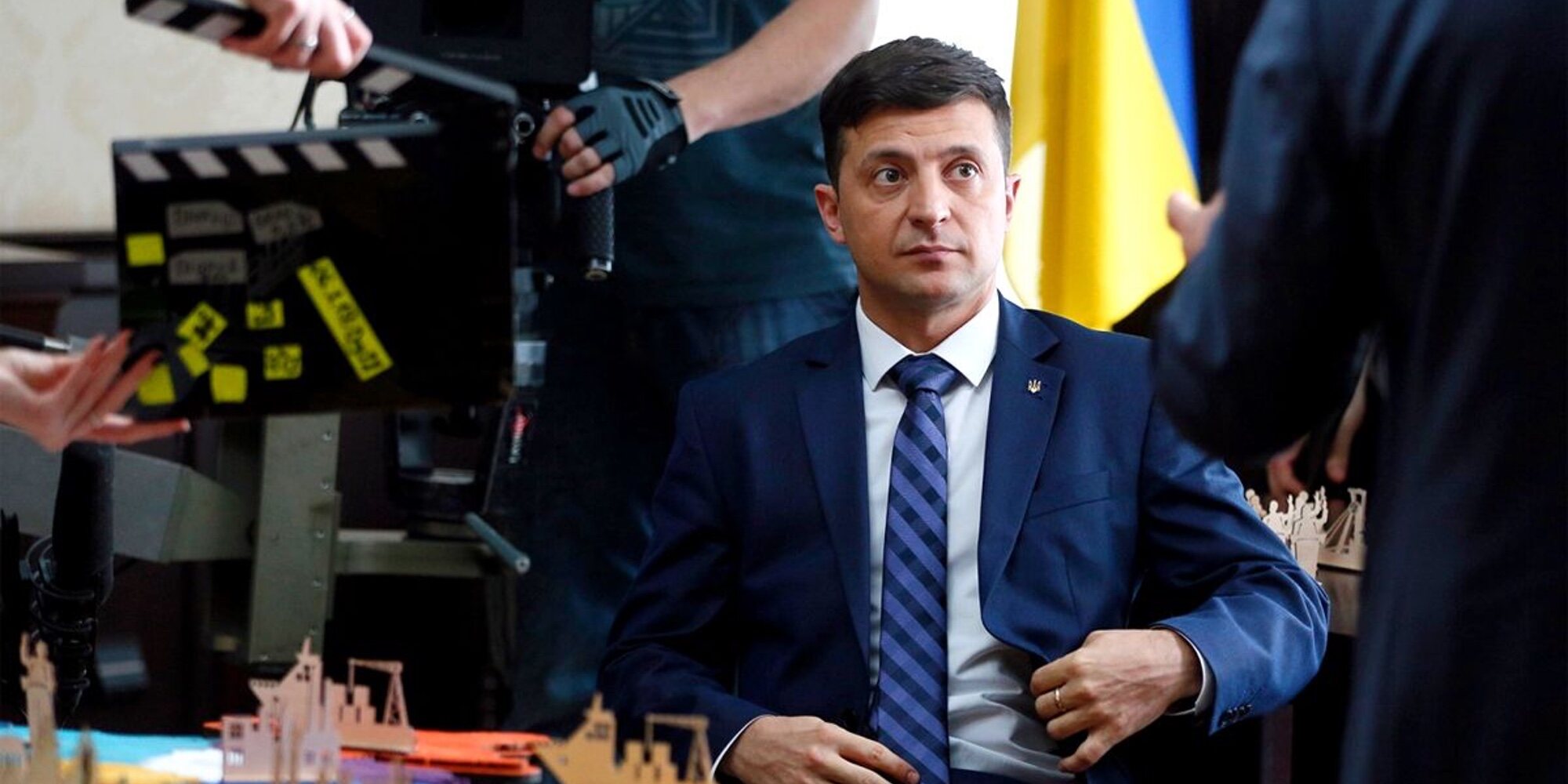 Until just a few weeks ago, Volodímir Oleksándrovich Zelenski was not a well-known person, at least in Spain, but after Russia declared war on Ukraine, the President of that country has become a well-known face and arouses a lot of interest, so much so that Mediaset He has jumped on the bandwagon by acquiring the broadcast rights for the series in which the politician starred before ending up in such an important position.
Zelensky in a still from his series 'Servant of the people'
Created and produced by Zelenski and released in November 2015 on channel 1+1, 'Servidor del pueblo' is a political satire that served to give him the push he needed to end up running for president in the country's elections. The truth is that he liked his figure so much, even if it was fictional, in the world of politics, that he began to make a career calling his party as his series, winning the presidential elections in 2019.
This audiovisual product has already been acquired by many other countries that have felt interest in him and his career prior to the presidency, to get to know him a little better as an actor and comedian. What is most striking is that the satire that was carried out in the various chapters has ceased to be fiction to become reality. This series, in turn, became widely recognized in Ukraine, winning the Gold Remi Award for Best Television Comedy at the WorldFest in Houston in 2016, the Silver Award at the World Media Festival in Hamburg, and the distinction of the Seoul International Drama. Awards in 2016, a contest in which fiction was a finalist.
Likewise, Mediaset España has also acquired the broadcast rights for 'Servant of the people 2', the film adaptation of the series. As for the plot, the fiction has as its protagonist Vasyl Goloborodko -character played by Zelenski-, a history teacher at a high school who one day is secretly recorded by one of his students while delivering an incendiary speech against corruption in the government. Ukrainian, whom he asks for more closeness. After its broadcast on the internet, the video quickly goes viral, with a citizen mobilization taking place in favor of him, ending up as president at the polls.
Showing up on social media
His life has been more or less similar, although far from being a teacher, he was a comedian and an actor, and now he is facing the greatest challenge of his life with the war in which the Ukrainian country has been involved, showing incredible integrity during the armed conflict, staying in kyiv, the capital, and showing his face through the many videos he shares on his social networks.